We are completely enjoying our summer.
We're forcing ourselves to take it easy. (as much as possible, anyway)
The kids aren't enrolled in a single sport activity.
We're doing a lot of parks, playing in the yard, walks, cooking, crafts...
They do have a few VBS's coming up and those always make for a bit of a crazy week.
I'm doing lots of jewelry (thank you buyers! LOVE you guys!!) and photo sessions.
One of my clients the other day, however, stood me up. Hmph.
It was too beautiful of an evening to let pass by, so I went and grabbed the kids and made them model.
Their clothes were mismatched, and their faces were dirty, but we had a good time.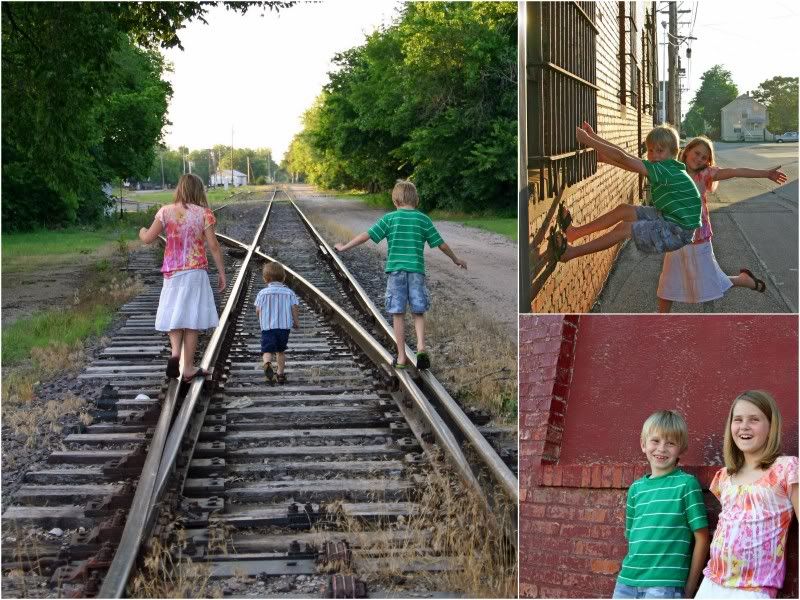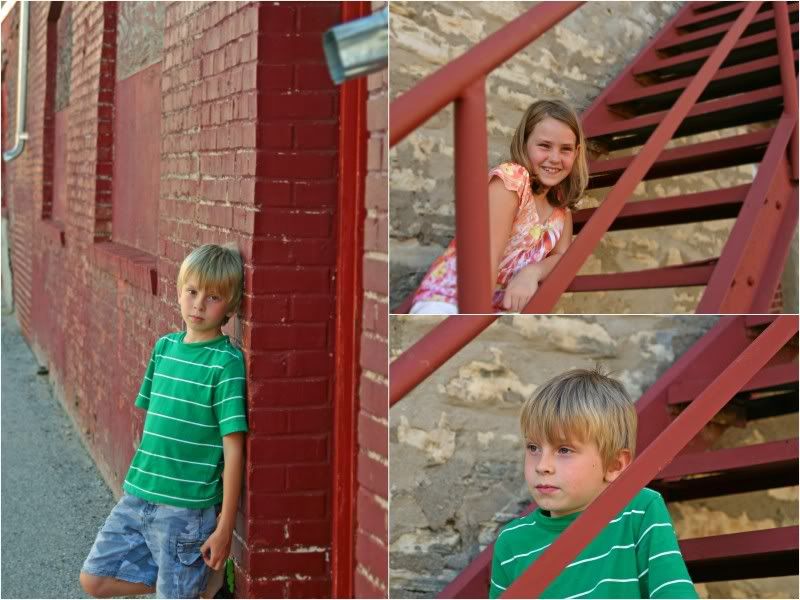 They loved how this piece of trash on the ground formed an arrow. I hadn't even noticed!
The Baby was behind me rolling around on the ground screaming for most of it.
That's why he's not in the pictures much.
When we got to the train tracks, he decided he wanted to participate.
He's naughty.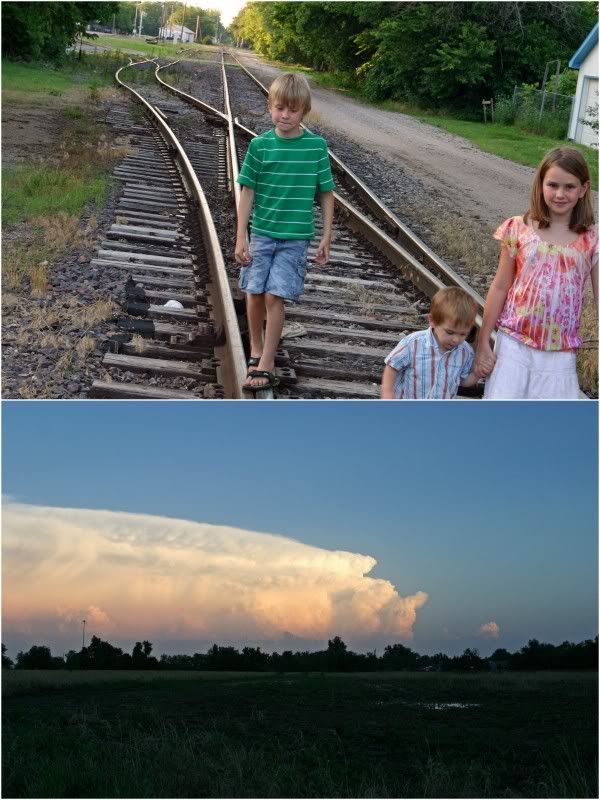 If you're in the central Kansas area and would like photos, please email me!
I'm still booking people throughout the summer and into Fall.
And I think you'll be surprised at how reasonable my prices are. Ha!
Enjoy your weekend, everyone!