We had a magical night.
The kids caught lightning bugs and put them in a jar.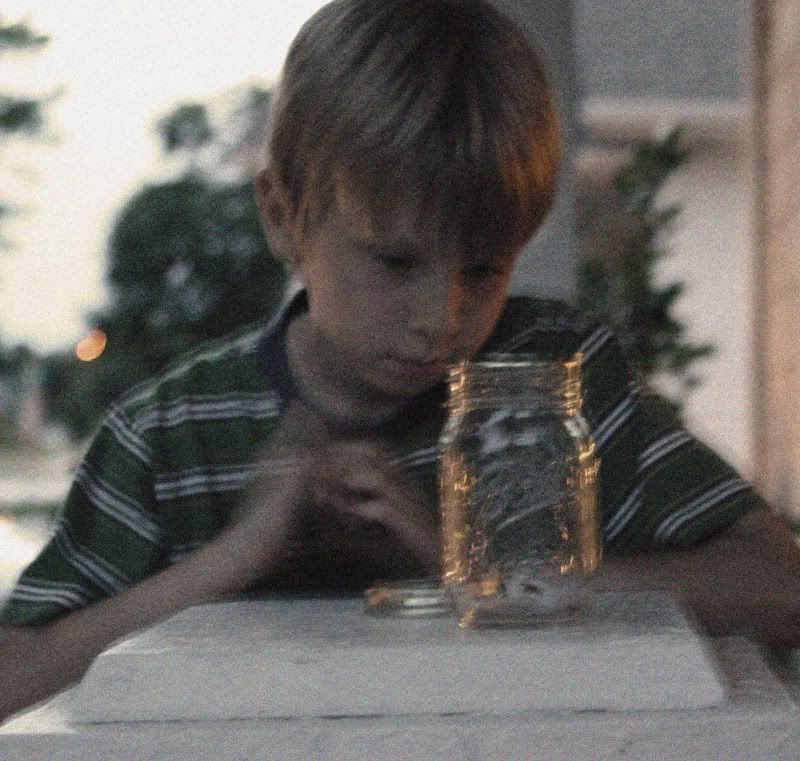 But then one of them noticed that a couple of our lightning bugs kept... ahem, "wrestling".
Those two just would not cut it out!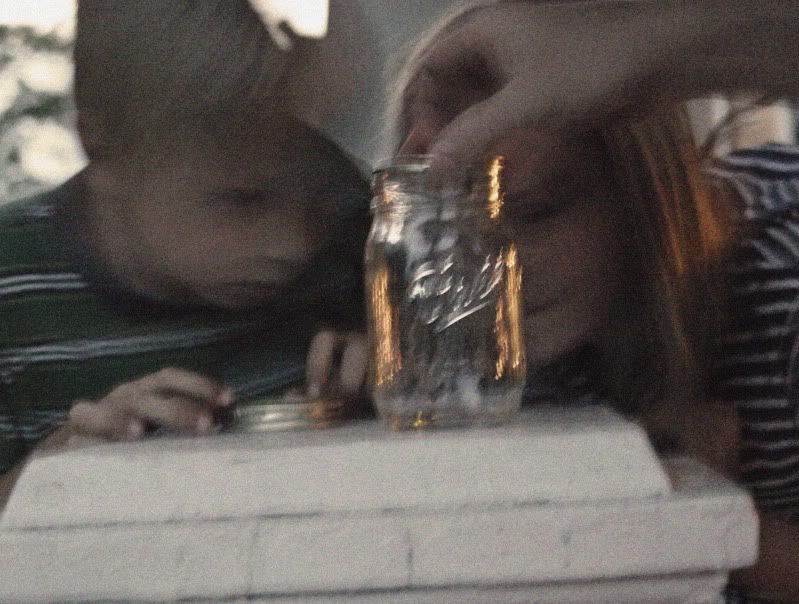 (I blurred the pictures so you don't see the actual "wrestling" going on. What kind of blog do you think this is?")
They "wrestled" and "wrestled".
"Mom, why do they keep doing that?"
"ummm, they think it's fun to wrestle." The Man and I were trying hard to stay serious.
The lightning bug population in Kansas will be increasing soon.