We got this dress the other day from
Chigger Hill Cottage
, and it was just begging to be photographed in a field.
With a basket of flowers.
With warm yellow sun.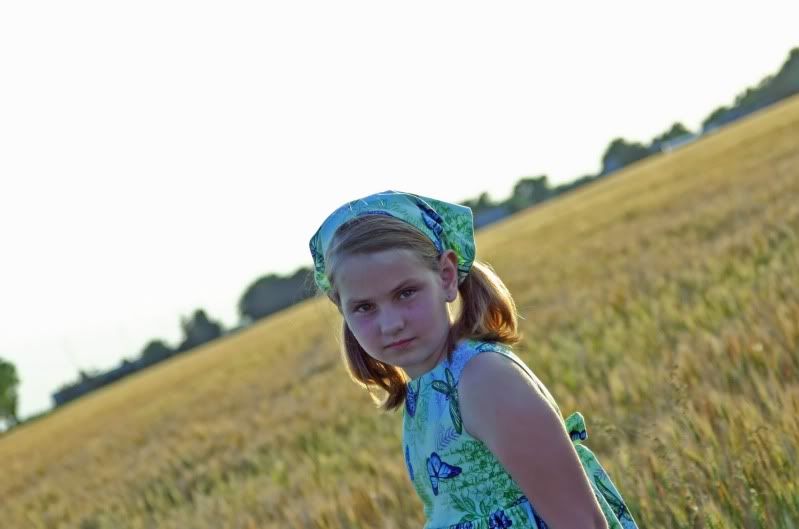 Her dresses are classic in every way. And I love that.
I can't tell you how many people stopped us and commented on the dress just while we were shooting these.
I think people are surprised to see pretty modest clothing.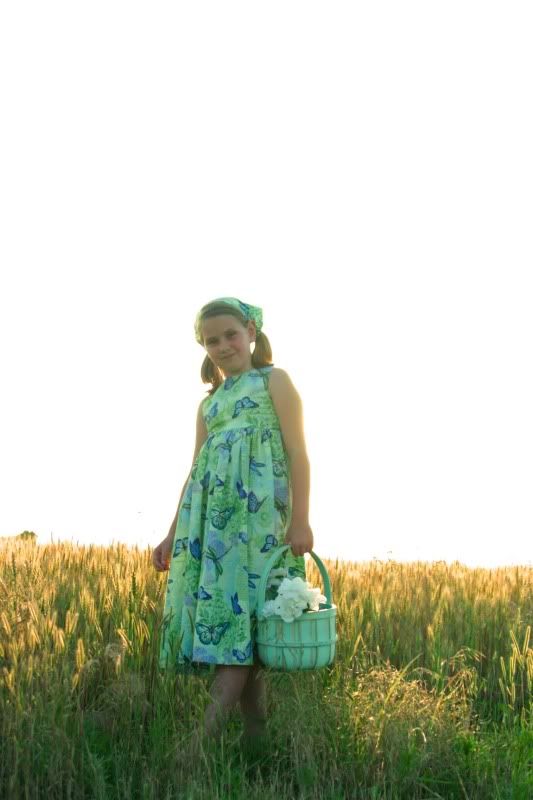 I heart sun glare. Big puffy sparkly heart it.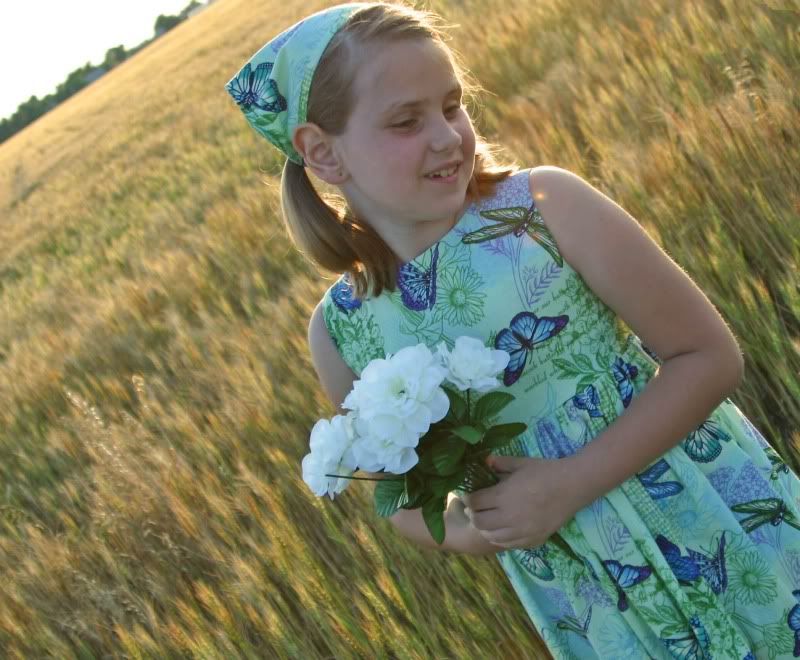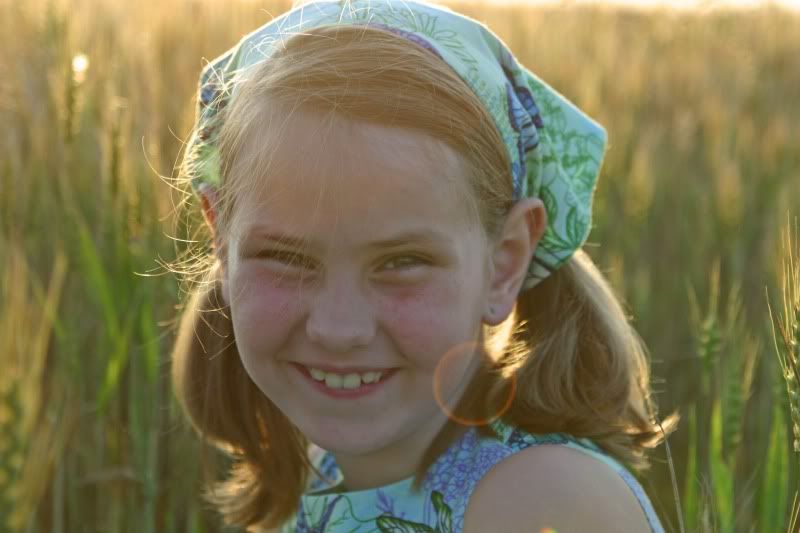 The Baby stood behind me and threw rocks at me the entire time.
Because he's naughty.
Click here
to join the hooked on party!