What was the last blog you visited before you popped in here? (besides your own)
Just because I'm nosy.
And always on the hunt for great new blogs.
My newest favorite? I want to be her.
I might stalk her, in a Single White Female kinda way.
I will become her...
Click here
to see who it is.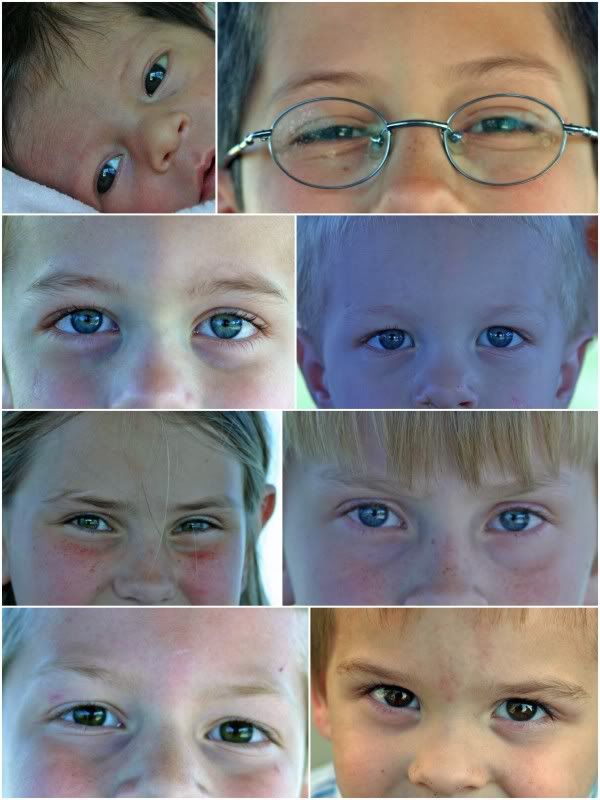 A collage of all the grandkids eyes I put together when I visited my brother recently.
Some of the coloring is off, but I still like all the innocent little eyes.