That's what The Baby calls Santa. Christmas.
There's a little amusement park in Colorado that's a tradition for us to go to every year.
Santa's Workshop
.
On our way there, we had to stop and let the kids roll down a hill.
Hey, we don't have hills in Kansas!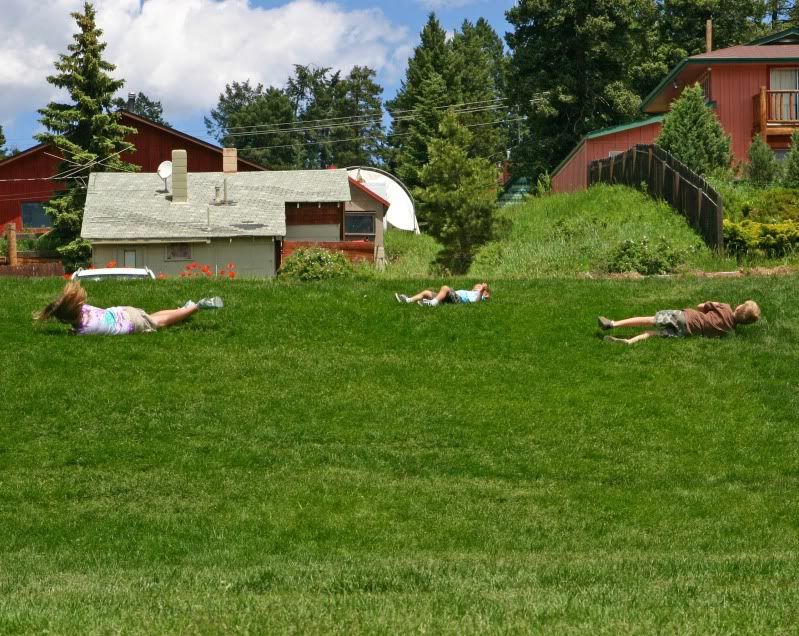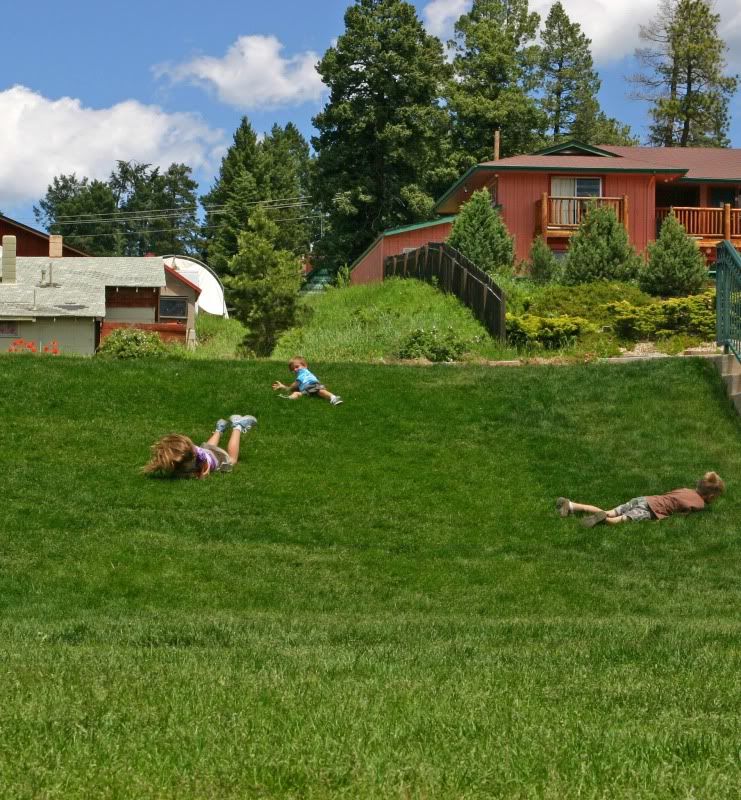 (My camera battery died this day so most of the photos were taken with The Boy's point and shoot camera. Oh and we went two days, so there are different sets of clothing.)
The Girl on top of the highest ferris wheel in the world!
The Baby was completely obsessed with the train.
We had to ride it several times.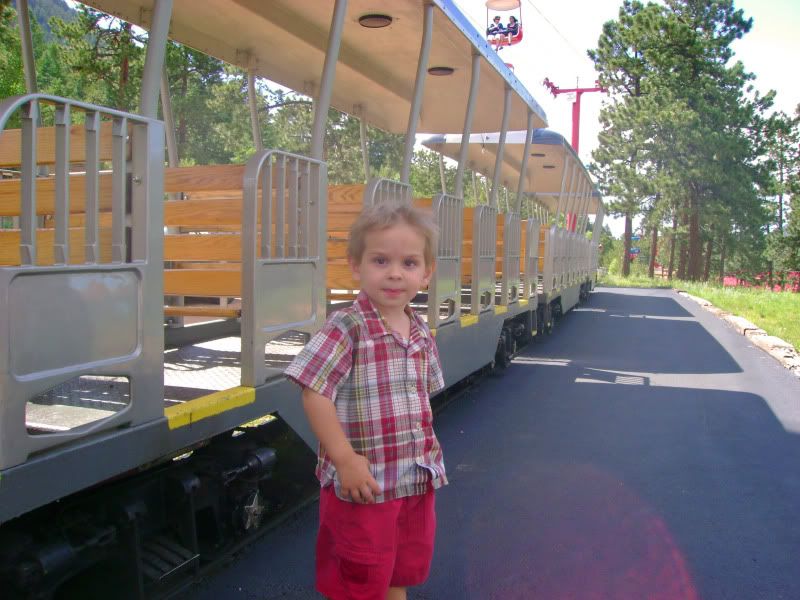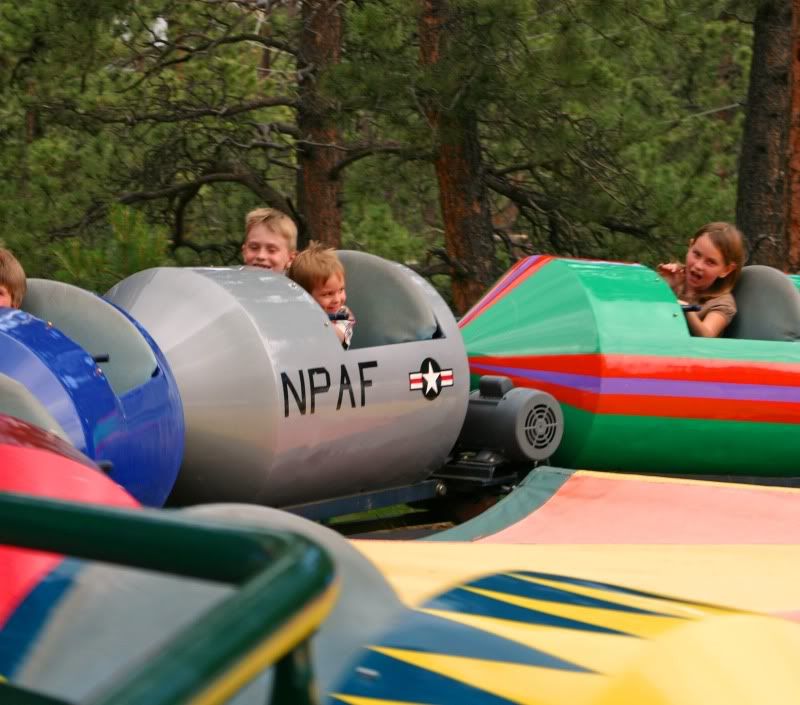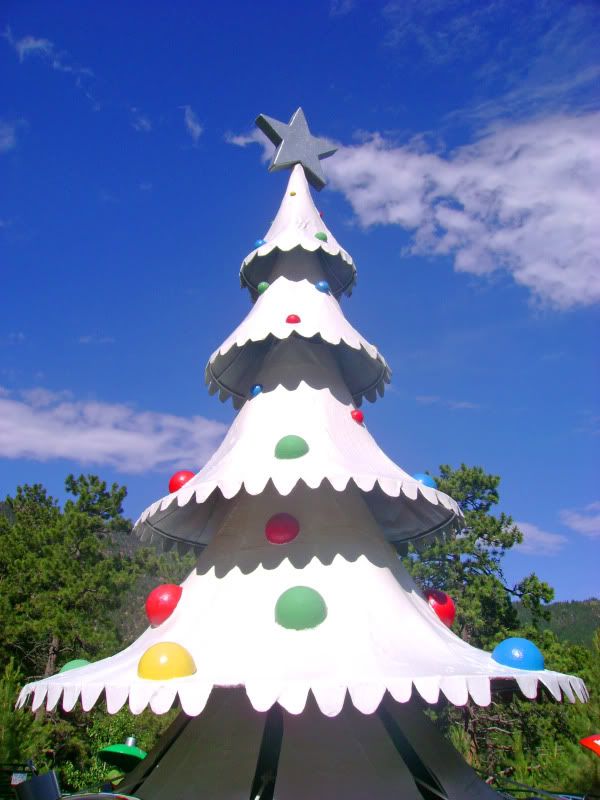 When it came time to meet Christmas (Santa) The Baby was too scared.
So we got no pictures of him in Christmas' lap.