Wheee! This is my favorite part of flipping houses.
Being done with them.
I've done a lot of work on our previous houses.
But this one was done mostly by The Man and his partner, Roger. (GB, if you're reading this, thank you for letting us steal your husband for so many months!)
I did a fair amount of peeling wallpaper and painting, but that's about it.
I apologize, in advance, for so many pictures. There's just no other way to do it.
If you're on dial up, I'm so sorry!
In January, I originally posted the before pictures.
It took longer than we wanted to get it all done but it
always
does.
It was pretty gagtacular.
The outside before -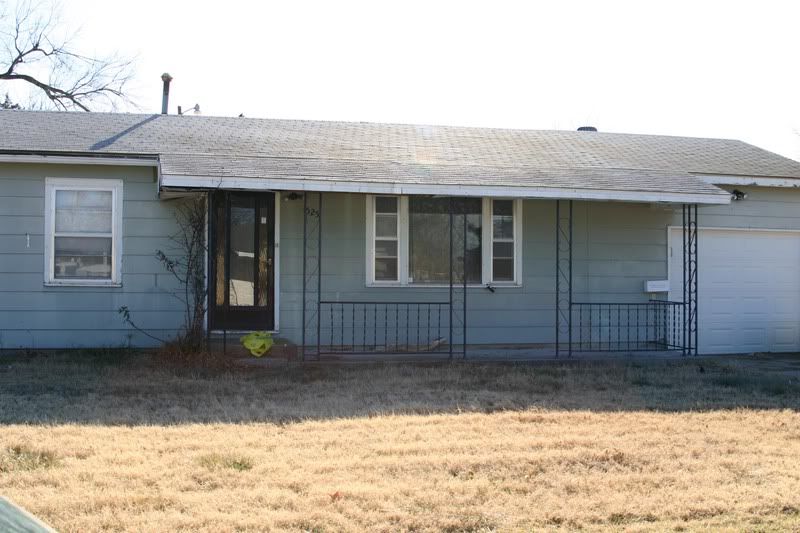 and after. (we scraped and painted the house, did a fair amount of work on the overhang on the porch)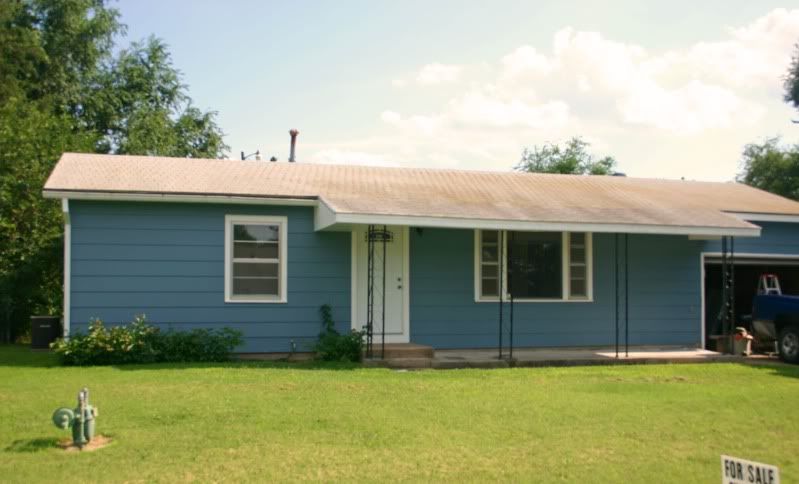 Step in the front door and look into the living room, toward the kitchen.
Before -
and after. There is no dining room so we knocked a big hole in the wall to open it up, and The Man made a table top to fit in there. You can now seat 4 barstools under it and have an eating area! New flooring, installed overhead lighting where there was none...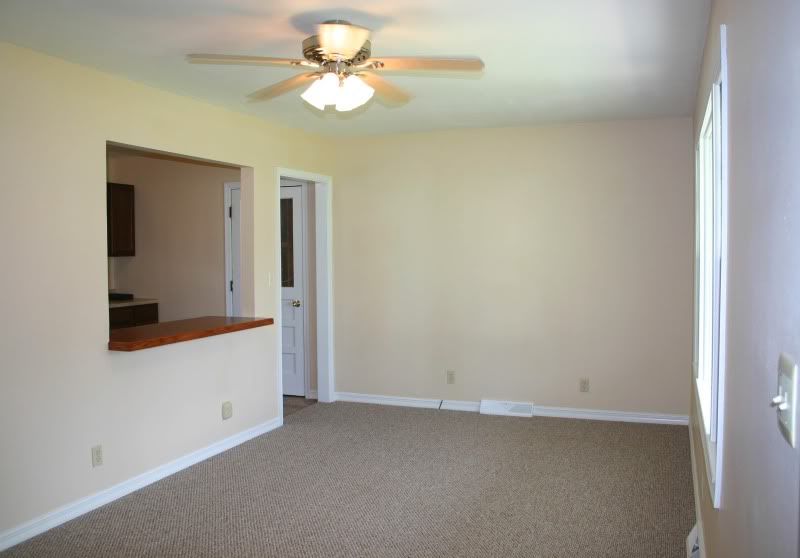 Standing in the kitching entry looking back toward the front door. Before -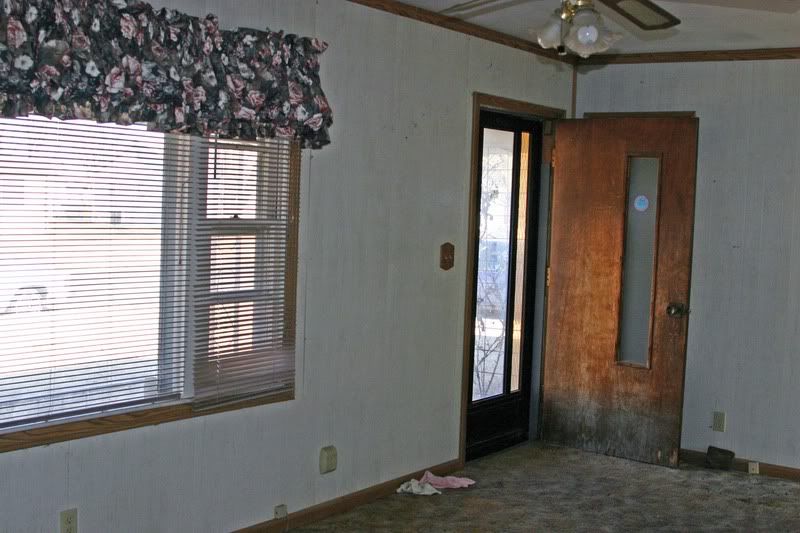 and after.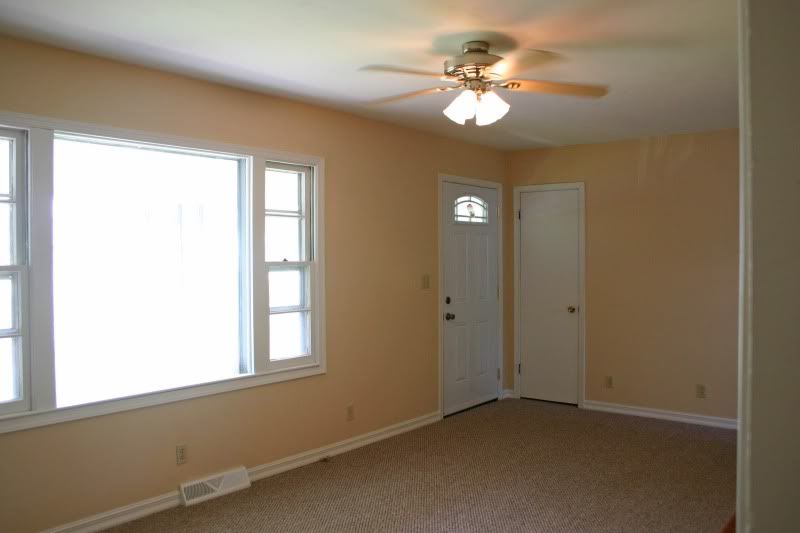 Standing in the kitchen entry looking into the kitchen. Before -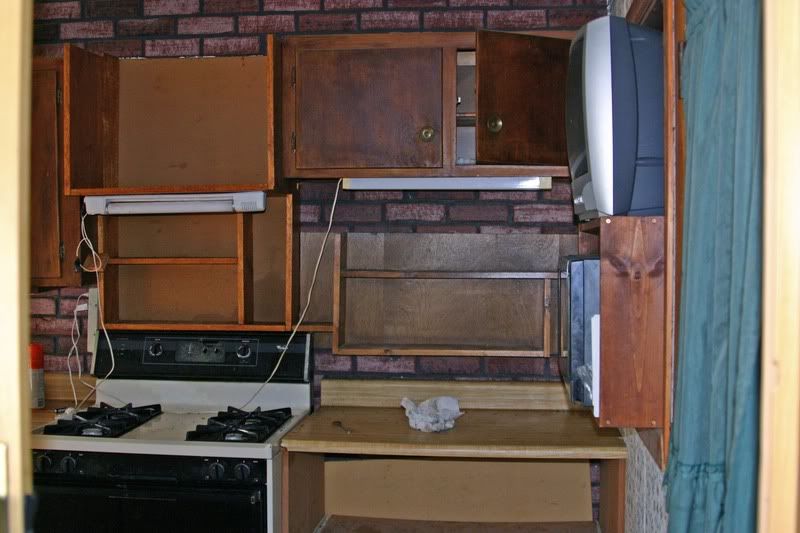 and after.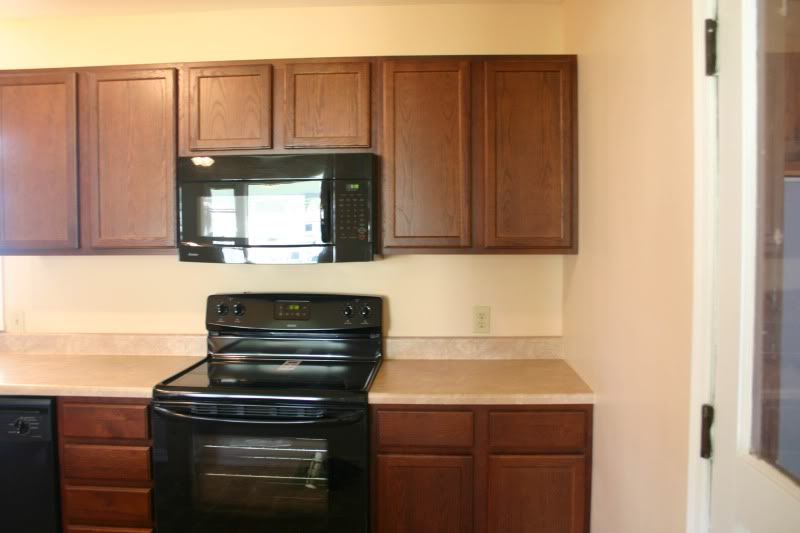 Pan down to the left a bit. Before -
and after. New
everything
. cabinets, countertops, sink, paint, flooring, appliances, window, light fixtures.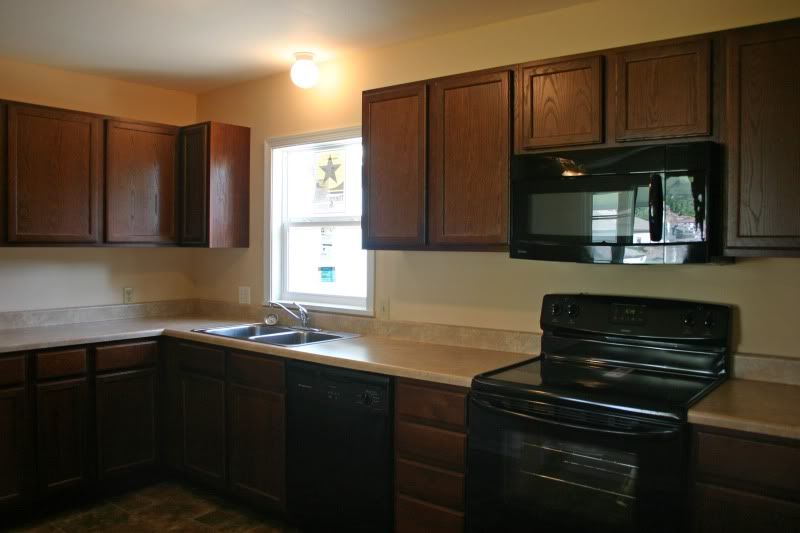 Fuzzy ceiling fan has been replaced. Before -
and after.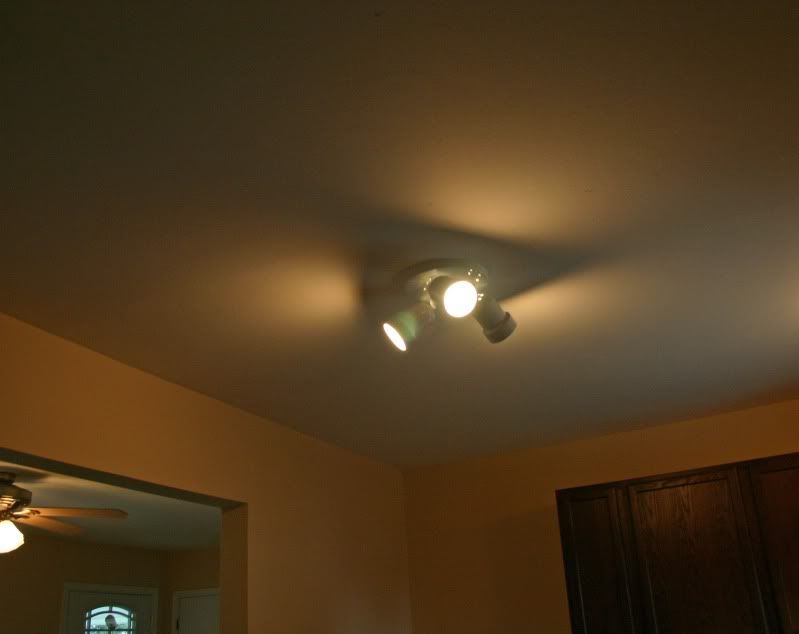 Standing at the other end of the kitchen, looking back toward the entry. The door with the green curtain leads to the garage. Before -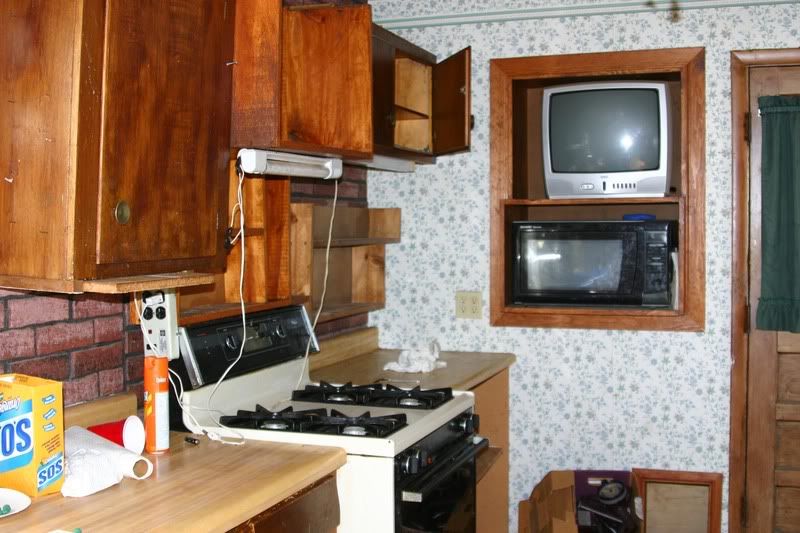 and after.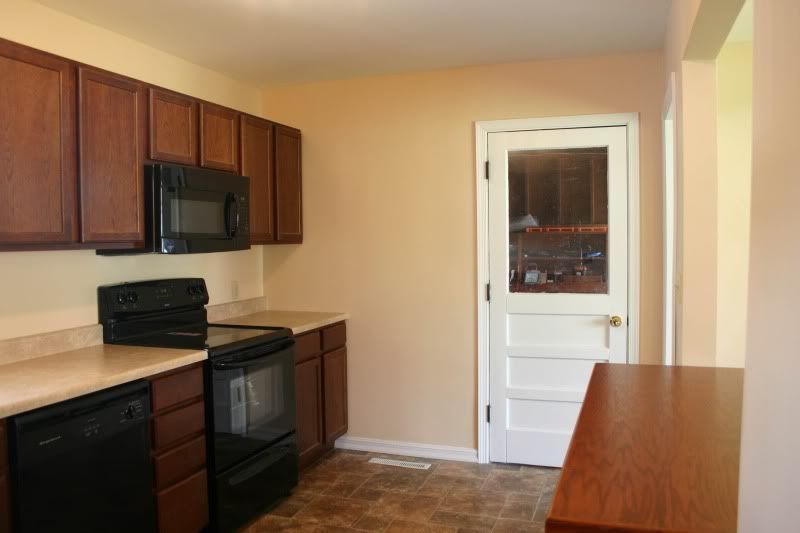 In the bathroom. Before -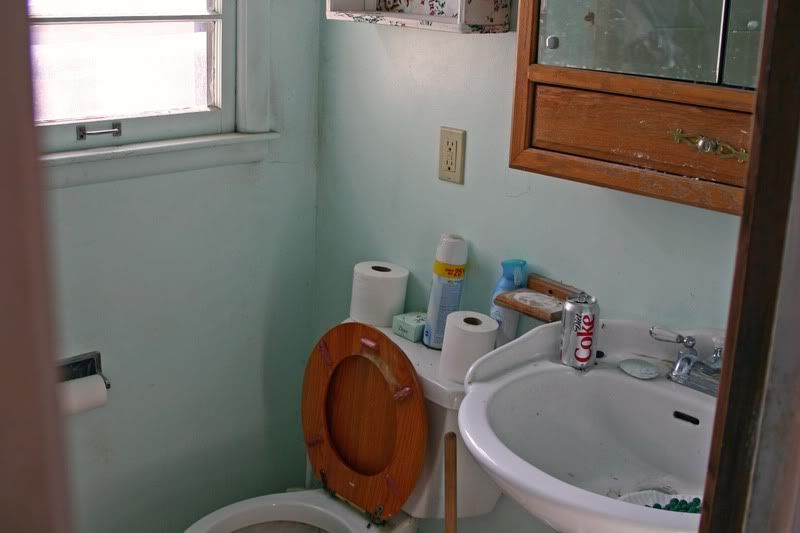 and after. New flooring, new toilet, new light, (still need to install a mirror above the sink) new paint, new baseboards, new shower...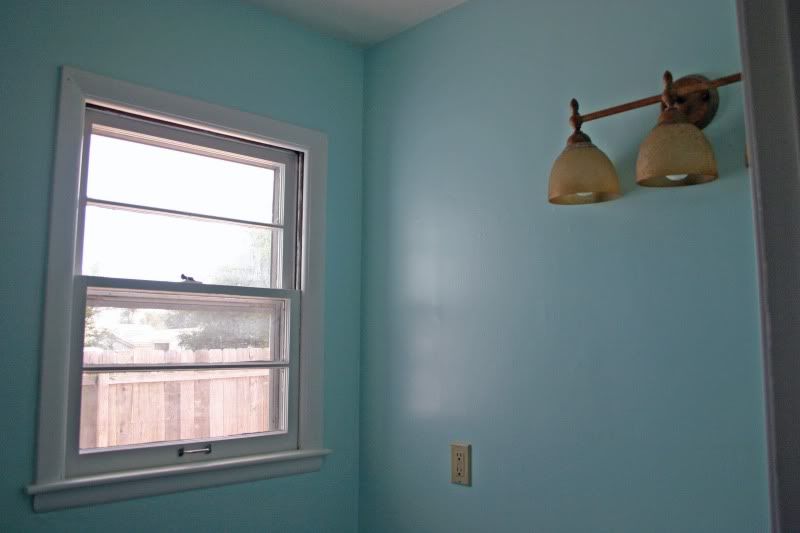 (this is a more accurate color depiction. It's very light aqua.)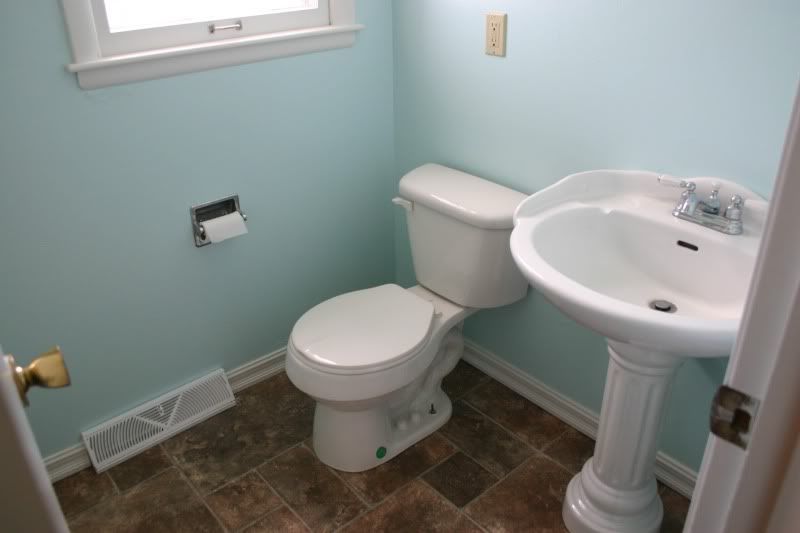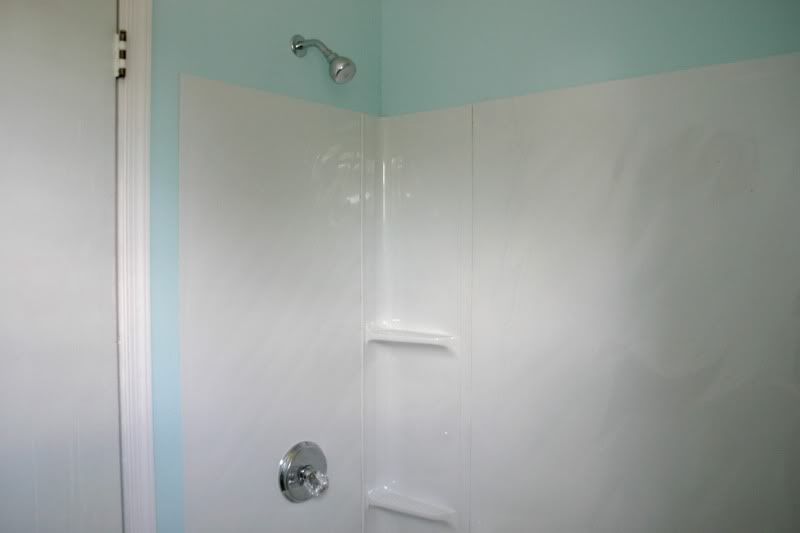 This beauty of a light fixture in the hallway has been replaced. Cobwebs in the corner removed. Before -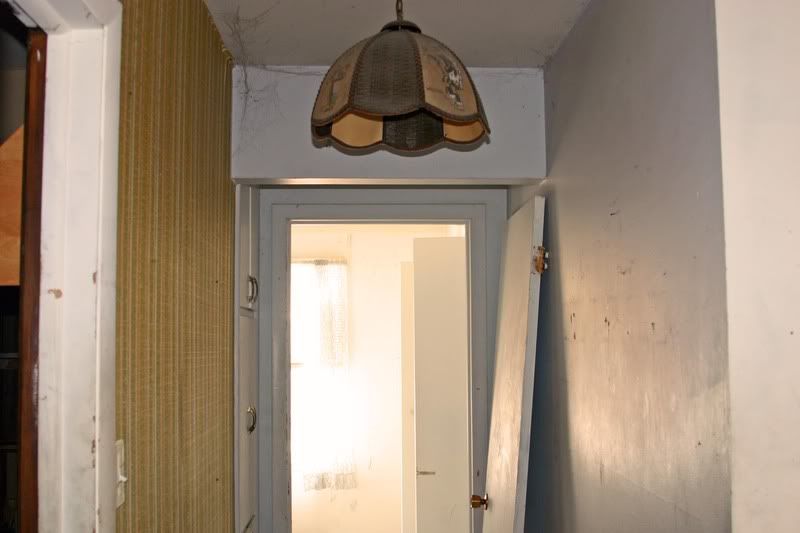 and after.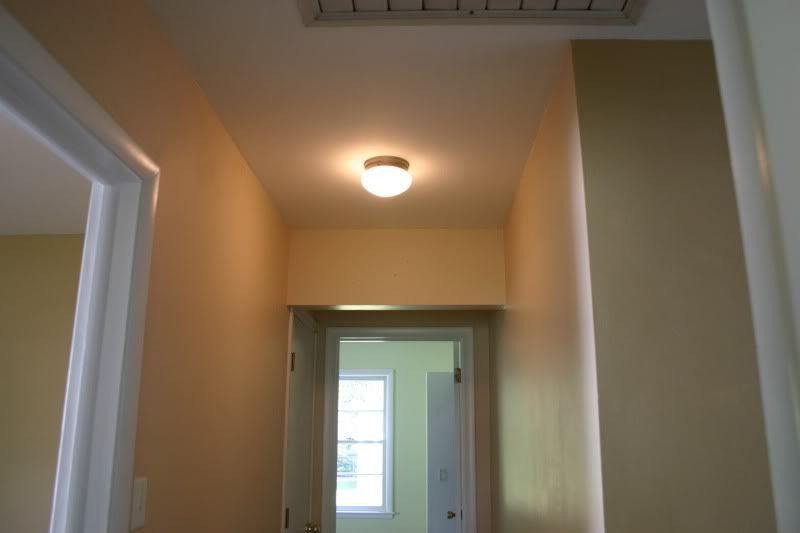 I never showed you the three bedrooms before.
They're fairly small, and pretty nondescript. Just cute, basic, little rooms.
But they were as icky as the rest of the house.
Here are the afters.
Bedroom 1.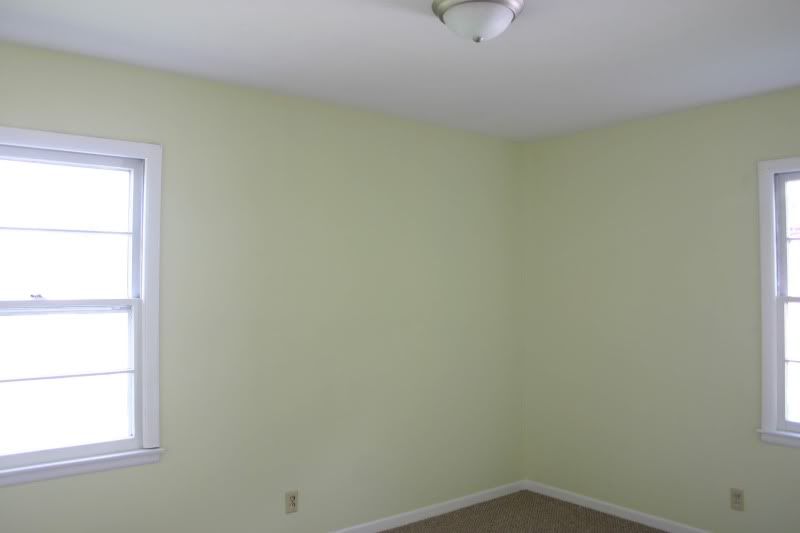 Bedroom 2. This one was tricky. When we bought the house, the washer and dryer hook ups were in the
closet
of this bedroom.
It took quite a bit of work, but the guys moved the washer and dryer space to a little cubby that is accessible from the hallway now.
It will hold a stackable front loading unit.
And this bedroom gets the closet back. It just makes way more sense this way.
Before -
and after.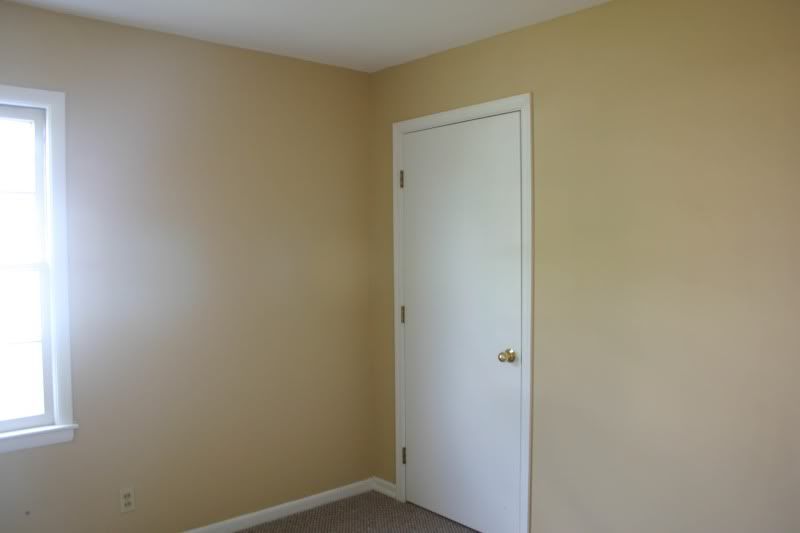 Bedroom 3. (this one has a big walk in closet off to the right of the picture, but I didn't get a picture of it. And it still needs the light fixture put up, I think.)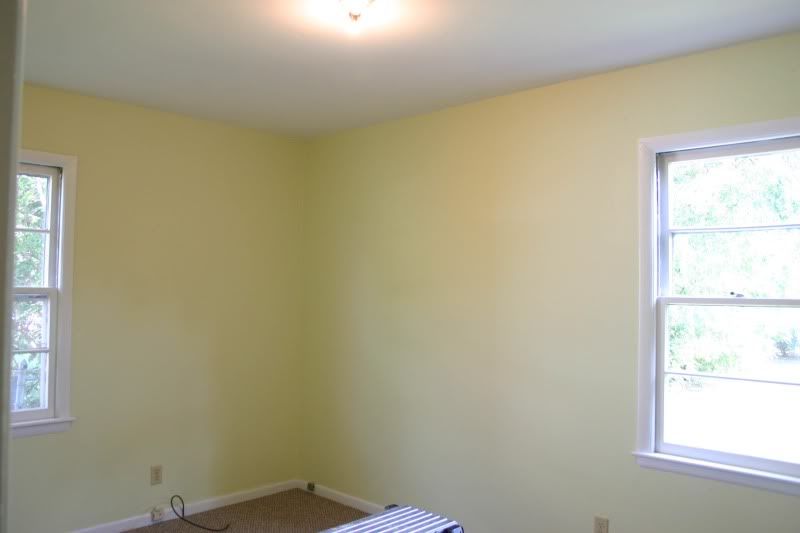 Outside, there's a patio, huge workshop, and nice big yard.
Before -
and after.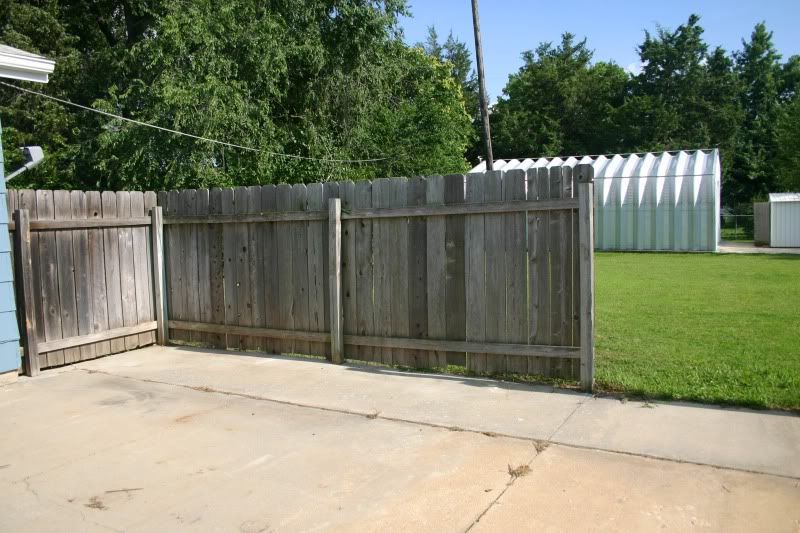 It's a quiet street with a dead end, so not much traffic. On one side of the house is a neighbor, but on the other side is a nice park!
Anyone want to move to Kansas? We're asking $80,000 (or so...)
Whew. We're exhausted. Those tv shows don't show how much work flipping a house truly is.
So.Much.Work.
But so rewarding too.