These pictures were supposed to be done and posted for you for the 4th of July.
But I never got to them.
And then over the 4th, we were in Colorado having a
not so great experience
.
So here they are, finally. (I'm not known for promptness, unfortunately.)
I asked for a salute, and it looked a bit more like he was looking through goggles.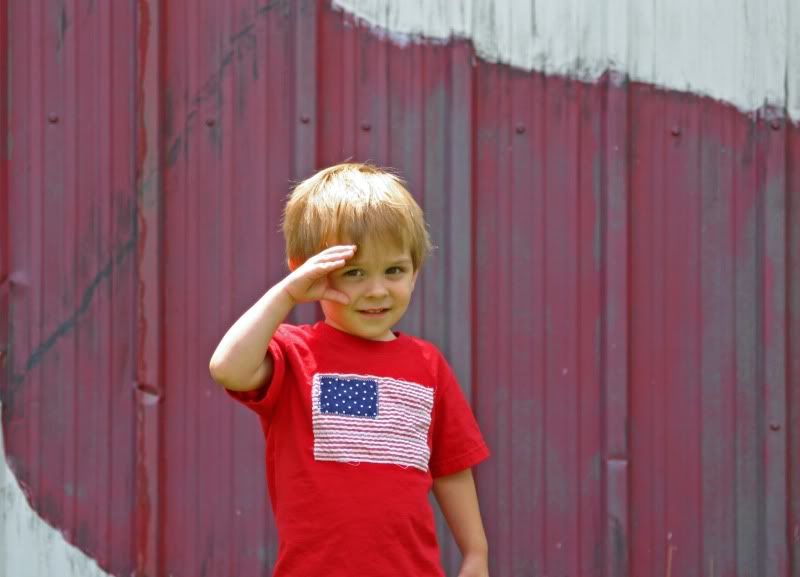 A little thumb adjustment and it's all better.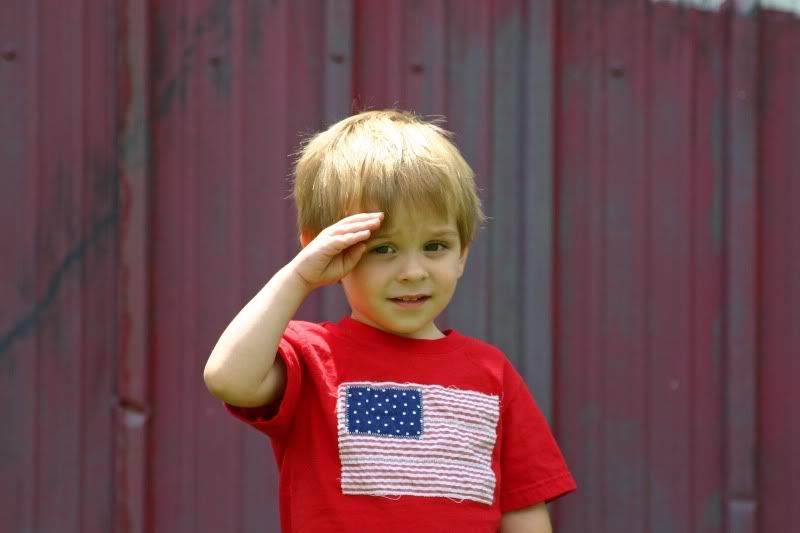 I don't know if I'm getting soft in my old age or what, but this next picture makes me tear up every time I look at it.
The way he's looking up at the soldier - so.absolutely.precious.
Lump in my throat.
It reminds me of everything I love about this country.
Blown up full size, it's so moving.
Also making me cry? His tee shirt is from
Cora's
.
Not that I don't think of
The Macs
numerous times a day anyway, but when I see this shirt I'm just reminded of my vast blessings.
We've gotten so many comments from strangers on how cute the shirt is.
And then I tell people about this beautiful little girl named Cora and the amazing family she had while she was here on earth.
Good grief, I need another tissue.
Enjoy your blessings today!