This is the easiest "recipe" in history. And I use that word loosely.
Get some toothpicks, large marshmallows, chocolate, and sprinkles.
You see where this is going, don't you?
Gosh you gals are smart!!
I like to melt the chocolate in a coffee mug. It makes it deep enough to dunk the marshmallows in.
And goodness knows, I don't use them. I use super tall extra grande cups for my coffee.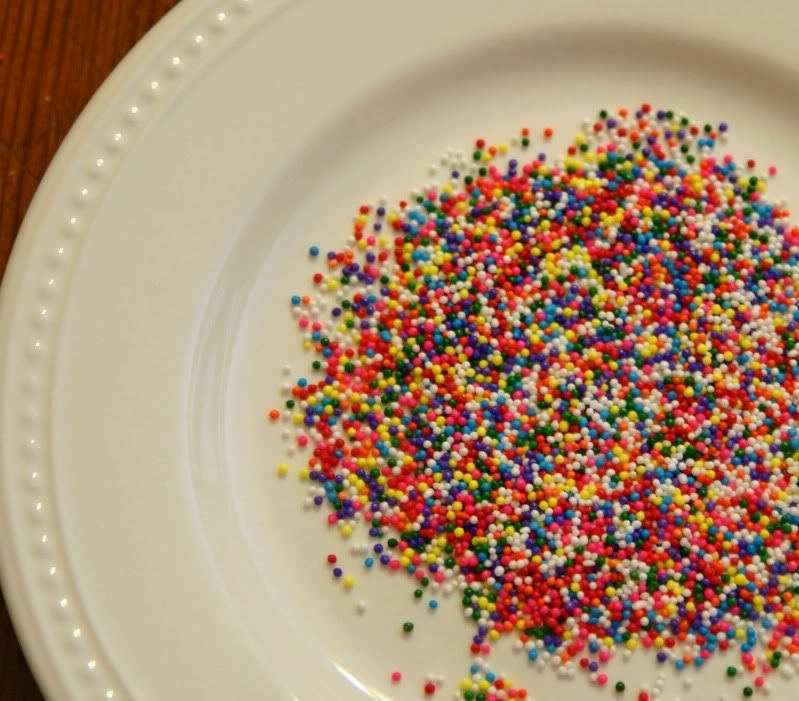 Stab, dip, dip, look in amazement at your creation, place it on wax paper, repeat.
Take them to a party and prepare for people to oooh and ahhh over your crazy mad skillz.
Now you could really get creative.
What about dipping them in milk chocolate and coconut?
Dip them in crushed peppermint for the holidays.
Crushed Oreos.
Oh! And did you know that now they make pink marshmallows that are strawberry flavored?
Dip those in dark chocolate.
Yeah.