**I'm away on vacation for a bit. So today's guest blogger is
Pam of Sew Gracious
.
There is a song by Steven Curtis Chapman that says:
I can see the fingerprints of god
When I look at you
I can see the fingerprints of god
And I know its true
You're a masterpiece
That all creation quietly applauds
And you're covered with the fingerprints of god
So look around you and see where YOU can see God's fingerprints. Is it in nature? Kids? Animals? Where do you see them?
Here's how to join in.

1. Blog with your interpretation of God's fingerprints. Be sure to link back here so others can find the entire list of participants!
2. After you've posted your blog, sign the Mr. Linky below. Have fun exploring the other links as well!
Please only sign in if you're participating. Hopefully this will make us look at things through fresh eyes throughout the week!
-------------------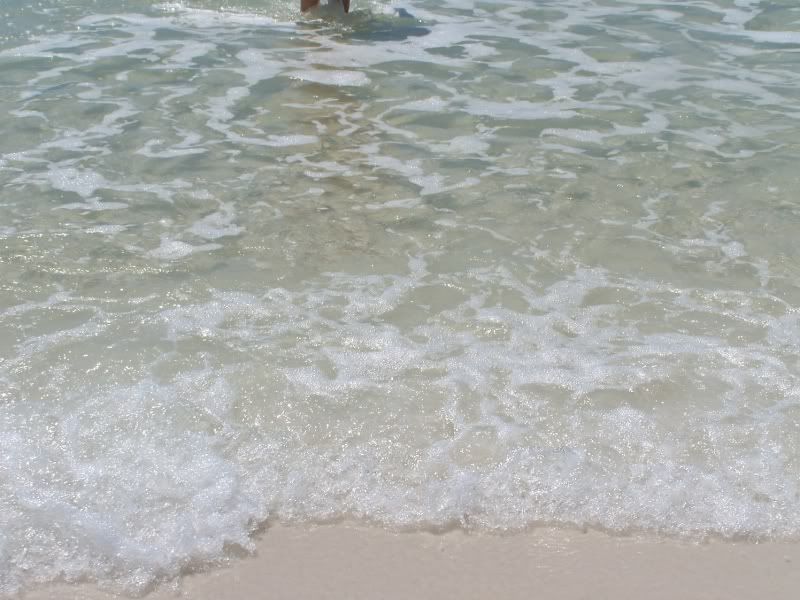 Water
H2O
It's one of the most simple, yet complex things in this world. Most of the planet is covered by it. Our bodies are mostly composed of it.
We drink it, we bathe in it, we cook with it.
It comes in bottles. It falls from the sky.
Water. Simple. Complex. A basic necessity, like so many others, provided by our Heavenly Father.
I love this simplicity of this picture from the beach. The gentleness of the waves, the color of the sand, the sun.
What a blessing and a reminder that God provides our every need.