Making me happy today.
1. The weather has been unbelievably mild for summer. Happy!
2. The kids found a little lizard the other day and put him in a (dirty) cup. The Baby put a cherry in there with him. Look at that blue tail! Happy!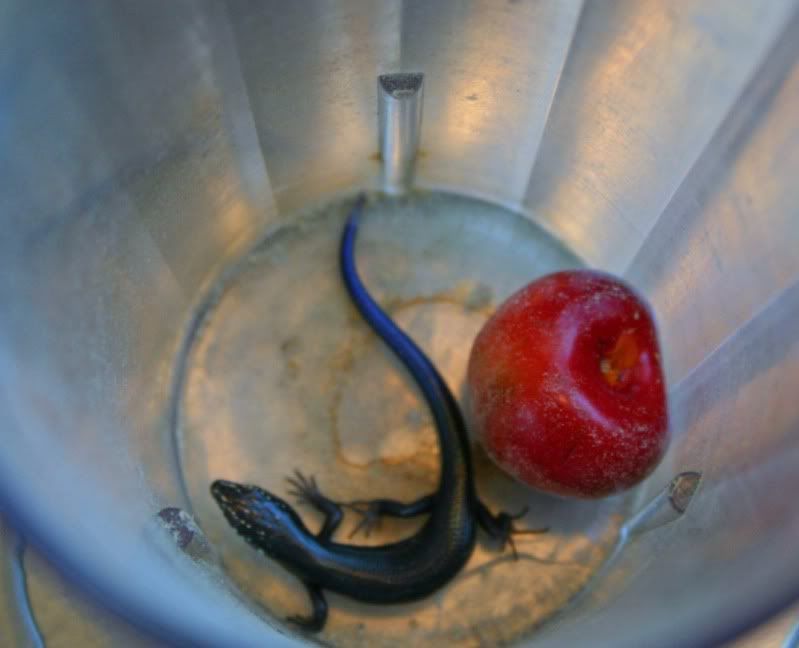 3. Pounds lost. Photography business growing. New items listed in my
shop
. Happy!
4. These little people. Happy!
5. Being done with the flip house. Headed to Missouri this weekend for a little getaway. Happy!