...a perfect summer meal!
I've had these at
P.F.Changs
and they are just so dang good.
So I set out to make an easy version at home.
If you've seen my recipes before, you know that I really don't measure much.
So I apologize in advance.
Everything is just tossed in till it tastes
right
.
You need:
meat (I've used chicken, beef, even deer before!)
garlic
ginger
onion
mushrooms
carrots, finely chopped
water chestnuts
soy sauce
terriyaki sauce
thai chili
dressing
And I add a squirt of mustard.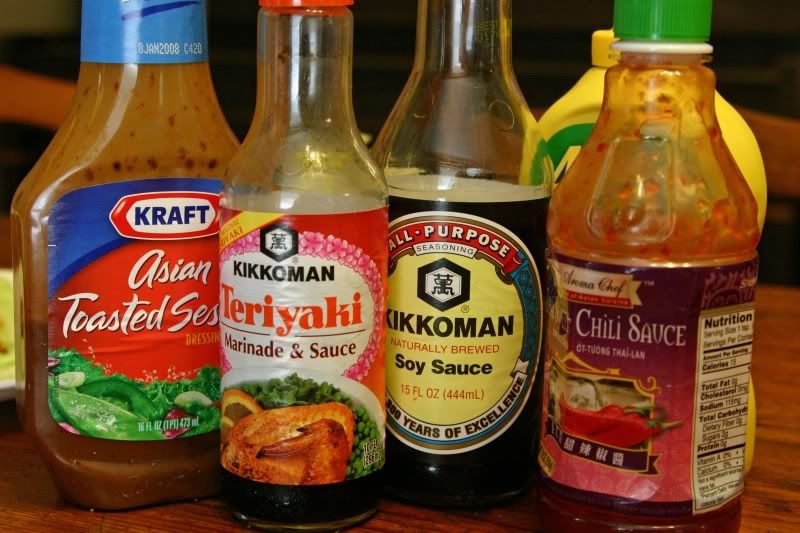 You are going to toss everything in a skillet and cook until the meat is done.
Seriously, that's about it.
I use a Sesame dressing, but you could use Italian, or just skip it altogether.
Your carrots and water chestnuts will be a bit crunchy and that's what you want.
This will be
BURSTING
with flavor.
Your sauce will be thick and syrupy. Perfect.
At the last minute I decided that what I'd made didn't look like enough food to serve 5 people, so I threw in some cooked rice noodles to stretch it further.
Spoon a bit of it into clean lettuce leaves, wrap it up, and enjoy!
Another option with this is to make this filling, make a big green salad, and serve this on top! Asian Chicken Salad.
Yum!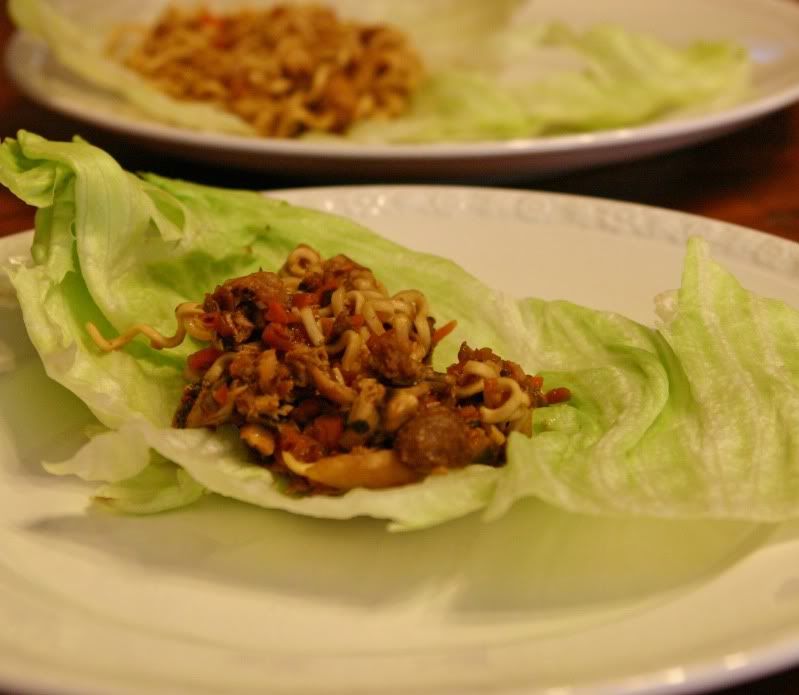 **Oh! I almost forgot to post - The winner of the snack bag is
Kari
. Kari, please email me with your address and I'll get it to the seller.
Come join the
Hooked On party
!