We're nearing the end of the Colorado vacation pictures, I promise.
One of my favorite things about the cabin is that although it's just a house, everything is
different
there.
We have special breakfasts there.
The Man and kids eat raisin toast. I have a chocolate slimfast shake mixed with coffee, poured over ice.
We could easily do them at home, but they are reserved for the cabin.
Oh, and hot dogs. Lots of hot dogs. Not for breakfast, though.
The Baby said, "Triangle"!!! He was very excited to spot this dog house.
Thank you
Noggin
.
This wallpaper is in the cabin. Isn't it cool?
I love that it's so old, but this style has come back. I could see this on a fabric in a quilt shop right now.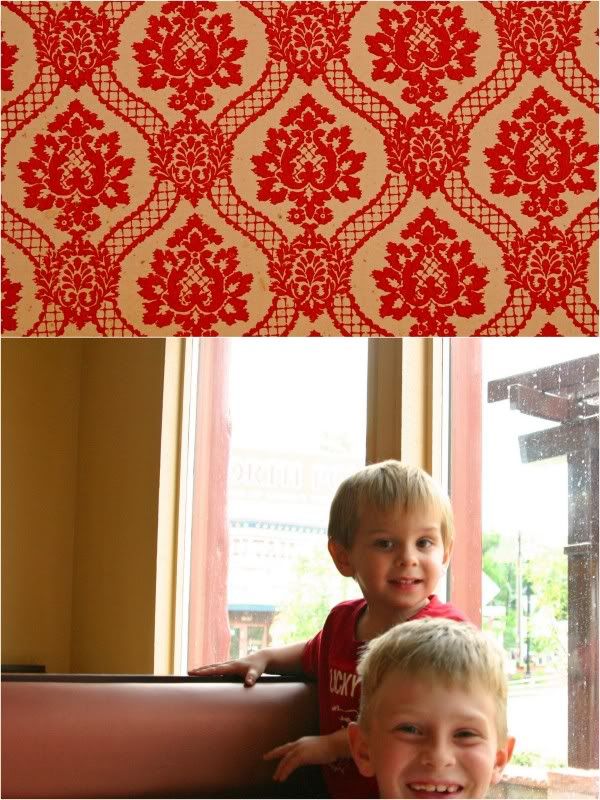 Kissin' Camels at Garden of The Gods.
The Baby lined up all the chairs on the porch. He declared it "Awesome."
Bear territory.
Next summer, you're all invited to go with us okay?
I'm hooked on vacation so I'm adding this to the
Hooked On
party.