sit back and enjoy a cup of joe.
Or a cup of baby.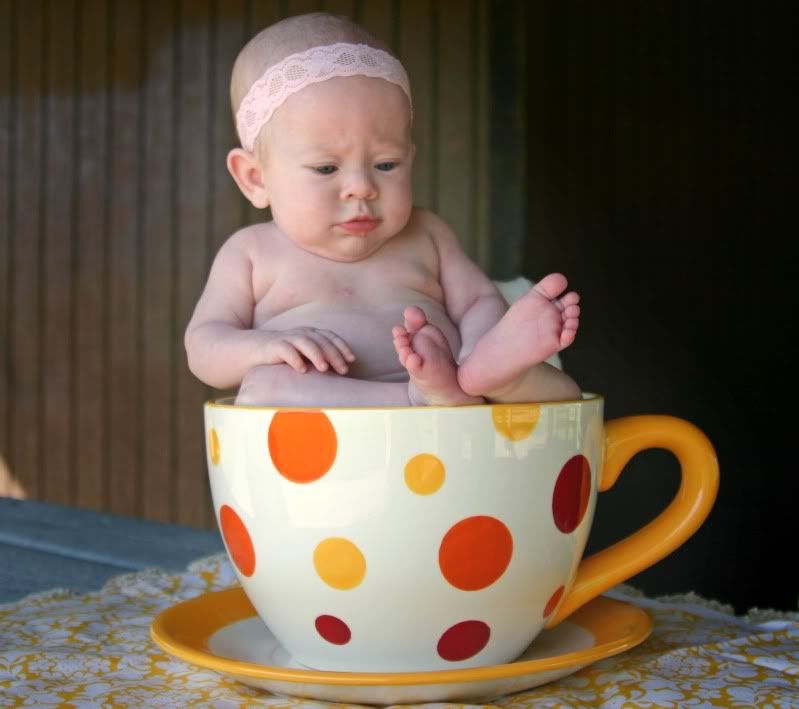 This is baby Bella.
Beautiful. 6 months old.
A miracle.
Her chest and tummy show scars from surgeries.
But her smile and spirit show a perfectly healthy little girl!
(they're a bit pixelated on the blog, but not full sized.)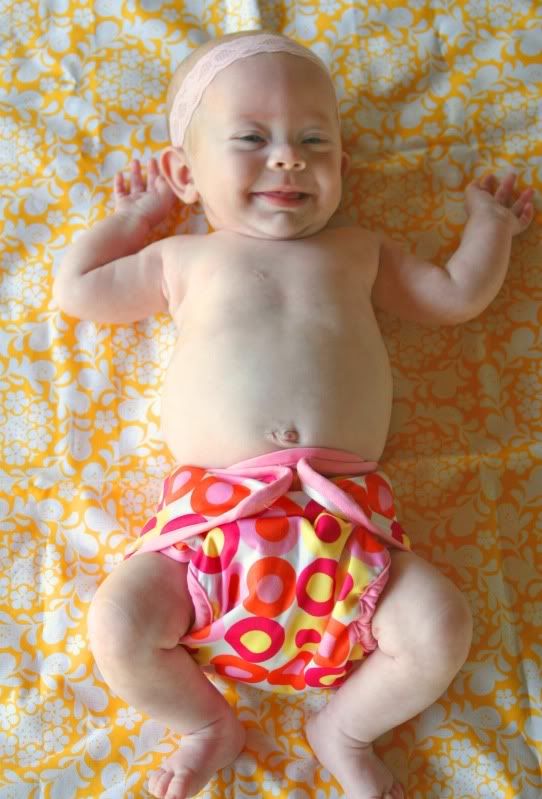 (her mommy was trying to feed her, but she was way more interested in me and my camera.)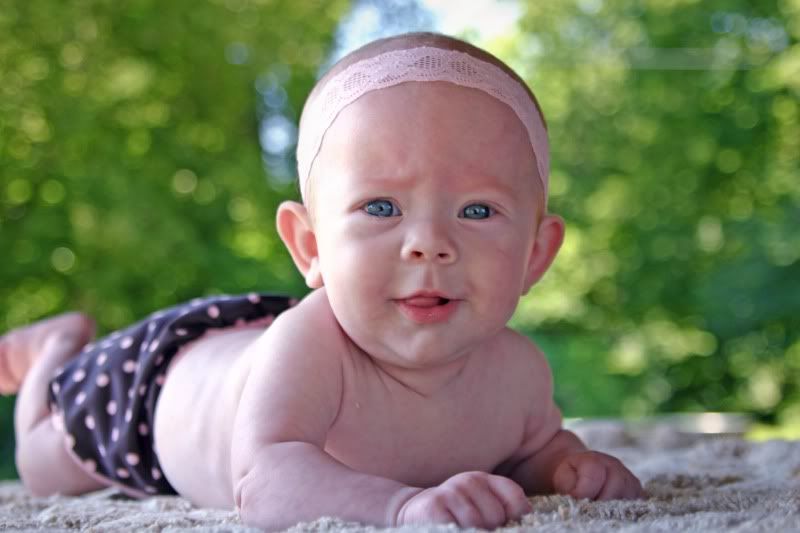 Thank you D for letting me enjoy your sweet baby girl!
She's amazing. Truly amazing.
(as always, if you're in Central Kansas or Southwest Missouri and would like portraits, just email me for details.)
-----------------------------
On other fronts, (that sounds weird - "fronts") ... I haven't mentioned it in a while, but our
flip house
is done. Almost. Practically. Whatever.
We're having an open house there this weekend.
I need to get pictures and get them posted here!
You will not believe your eyes when you see the afters.
Seriously.
----------------------------
In jewelry news, (imagine me putting my hand to my ear and speaking in a deep important sounding reporter voice) ...
I have quite a few new pieces of jewelry that will be listed soon.
I just haven't
found
made time to edit the pictures and write up the listings yet.
When I have a spare moment, I tend to gravitate towards things like sleep.
Or blogging.
It's all about priorities, you know.
Happy weekend! Enjoy your blessings!