for Fall?
Because I am!
I know it's still stinkin' hot outside, but this time of year I start getting the Fall itch. There's no ointment for that...
I start getting creative and crafty, thinking about Fall fashion, preparing for craft shows and pumpkin patches. *sigh*
So to cure my Fall itch this week, I've made several new items for
my shop
.
I know! It's about darn time, Beki!
Happy Go Lucky necklace
.
Flirt necklace.
Saved necklace
. (meant for a male or female!)
Summer memories necklace.
Twinkle necklace
.
Just a Chick necklace
. (Farm chick, Crafty chick, Sewing chick, Cottage chick, Flea Market chick, whatever.)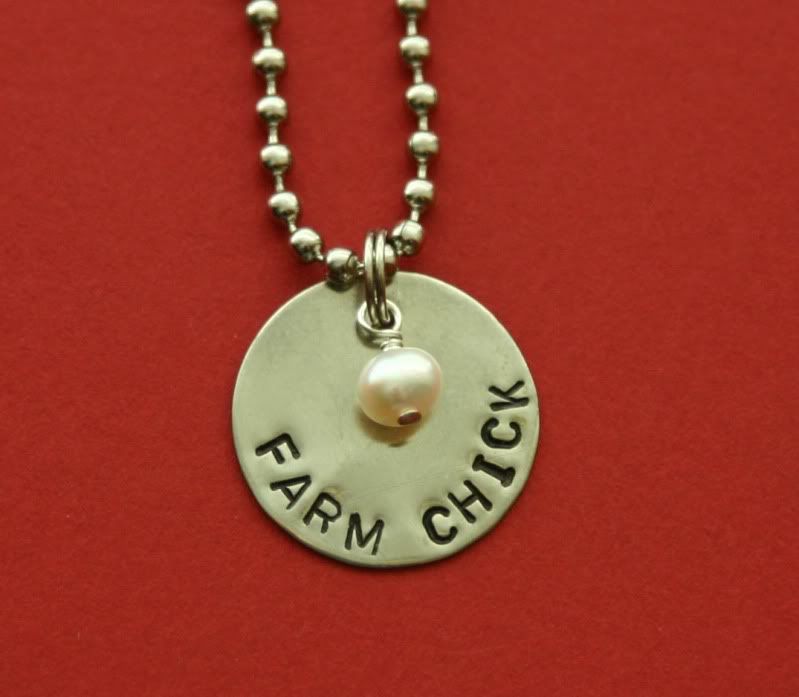 Caramel Patina necklace
.
All that,
and
I lowered the price on several items in my
etsy shop
.
I do love summer but I'm definitely ready for Fall fashions.