I wish I could stop time.
I love every single thing about The Baby right now.
I want to hang on to this forever.
I love the way he sleeps in his big boy bed now.
I love the way he puts S's in almost all of his words.
(watersmelon, buttersfly, dinners, rains out dehrs (rain out there), lubs you mommas, Mickeys Mouse Clubshouse)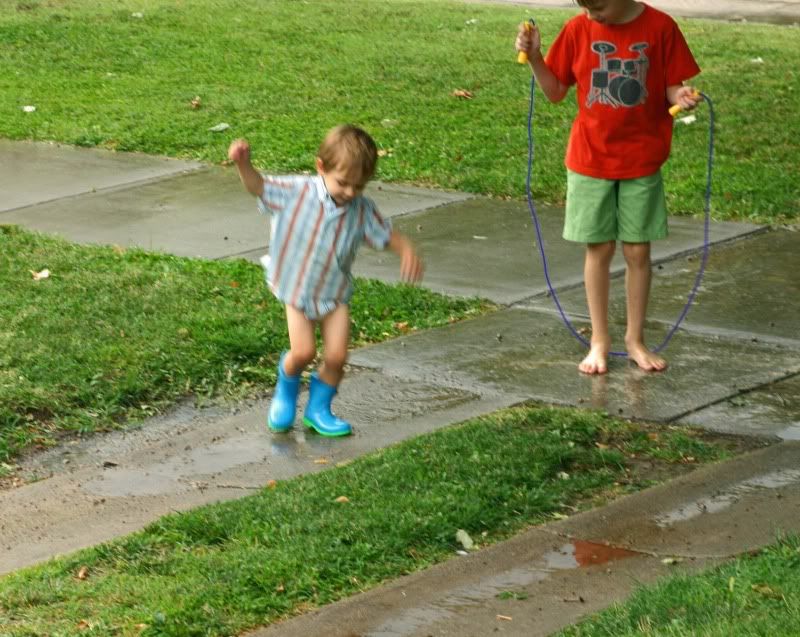 I love that a rainshower is cause to put on boots (on the wrong feet) and go splash in puddles regardless if he's wearing any pants.
I love how much he loves trains and asks 30 times a day to see a "train coming?!"
I love the way he bats his eyelashes and flirts with strangers at church or the store.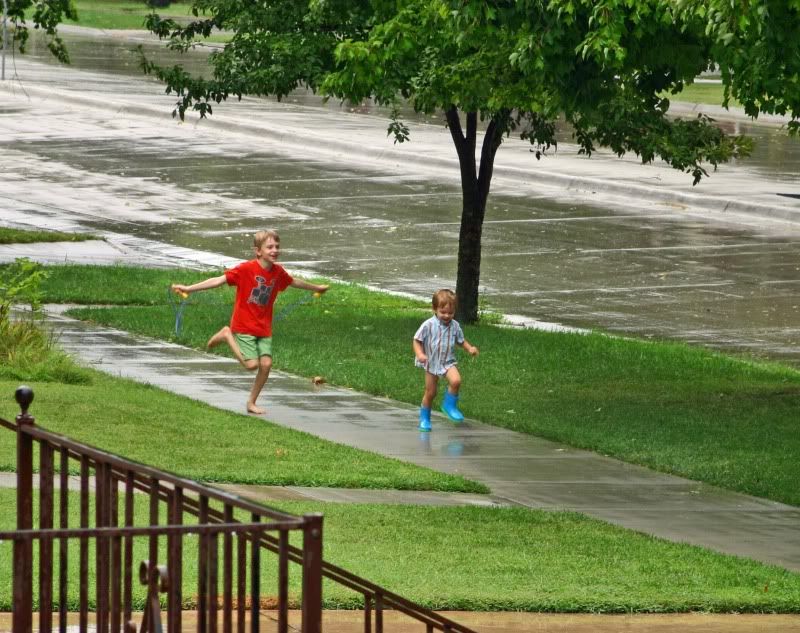 I love the way he always has to eat marshmallows in pairs. One alone is never right. He must have one for each hand. And he
loves
marshmallows!
I love the way he rarely says I or Me, but refers to himself in the third person.
I love how he hugs so tight and doesn't let go until I force him to. I hate doing that, but after 5 minutes of a bear hug, sometimes I really do have to get on with other things.
When the phone rings he runs full speed screaming, "I dot it!!!"
I love how he drives the dining room chairs (all 6 of them) around the house pretending they're trains. Okay, I don't really love that, but I know it's something I'll look back on and laugh.
When we go grocery shopping, he yells "Choo Choooooo!!!" so loud it echos through The WalMarts and causes strangers to come see what is going on at my cart. People always laugh and think it's hilarious.
I love when he gets excited about something how his eyes sparkle and he nods his head while he's telling someone about it. "See dat, mommas?!"
He knows a little "pweeeease" will get him anything he wants. "Mommas, ice cweams pweeease..."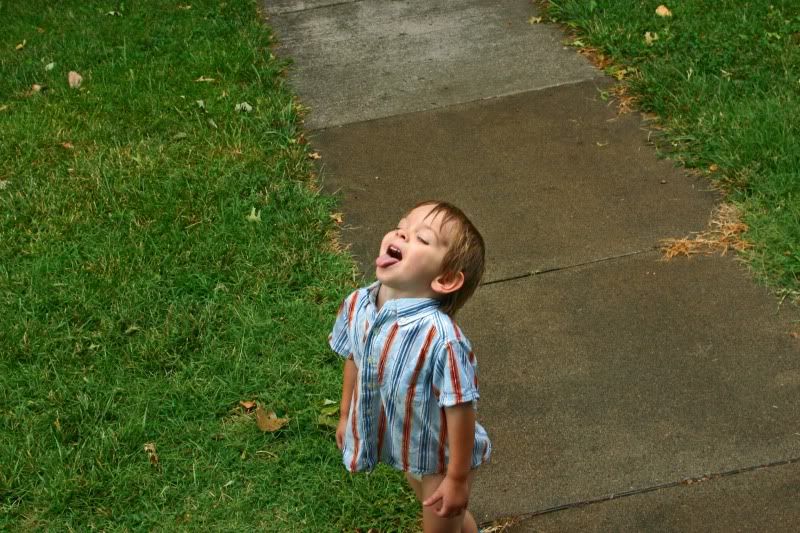 At this moment I love this child so much it hurts.
I want to hold on to this moment for just a little bit longer.