My favorite baby age. 11 months.
That 6-12 month range is just the best, to me.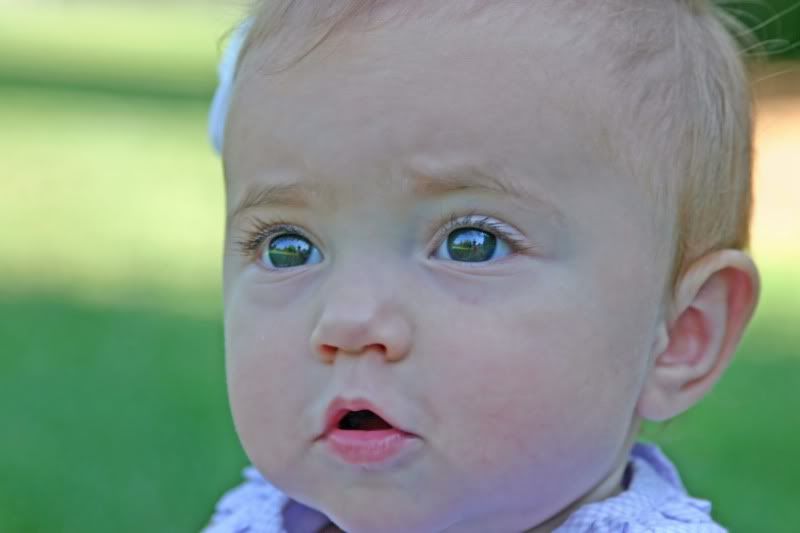 Babies this age are alert, fun, laughing. But not big enough yet to throw huge tantrums or make ridiculous messes.
Not that I'd know anything about
messes
...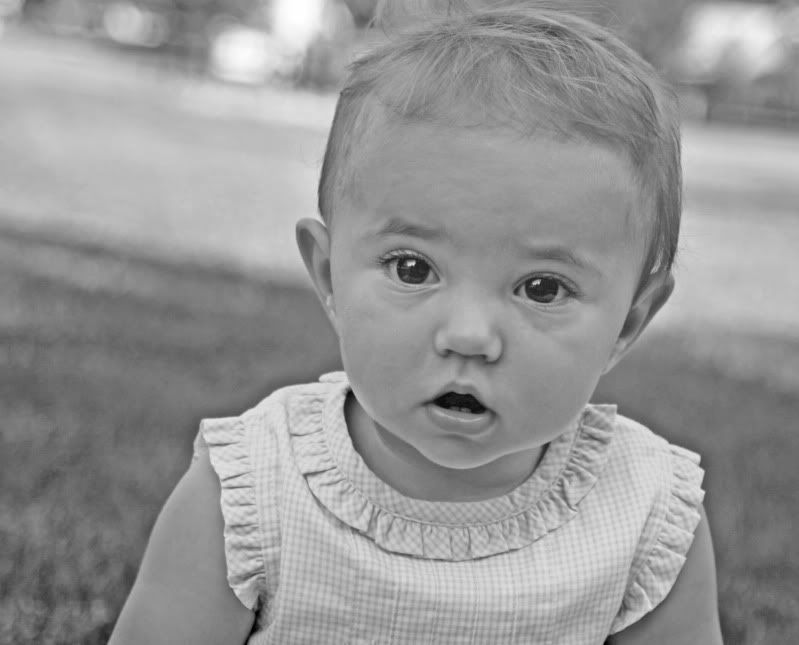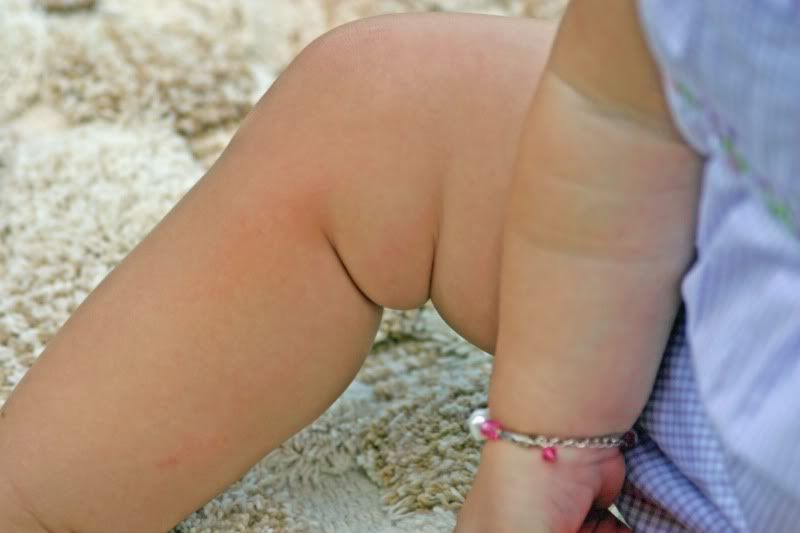 She was so chubby and happy! I just wanted to squish her and eat her up.
I could have stayed and taken pictures of her all day, except that the temperature was pushing 100 degrees.
And that makes most people a bit cranky. Me included.
Big brother Austin was there too, but had no interest in having his photo taken. He ran around and played really hard instead.
Then hid behind mommy. And I snagged just a couple of quick shots.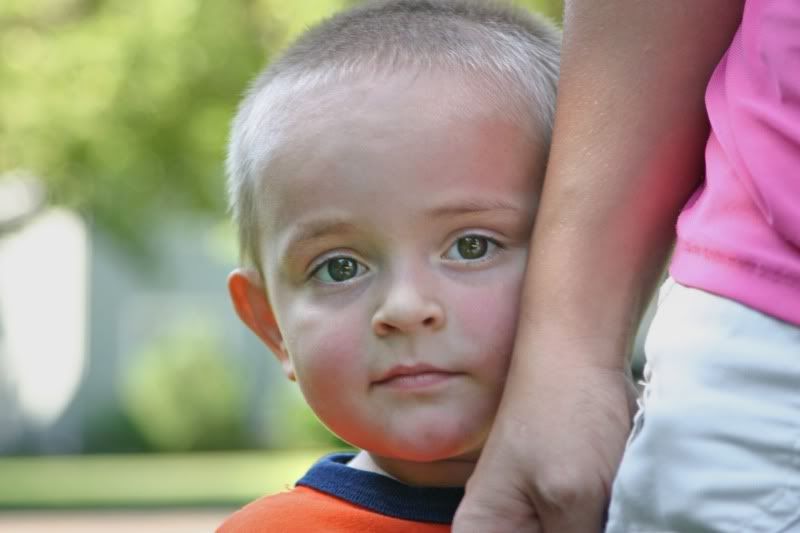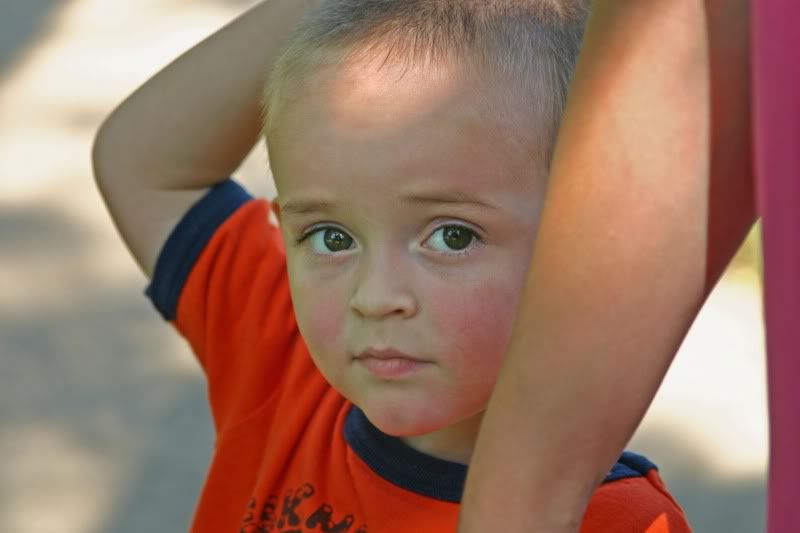 Thank you A for letting me hang out with your beautiful babies!!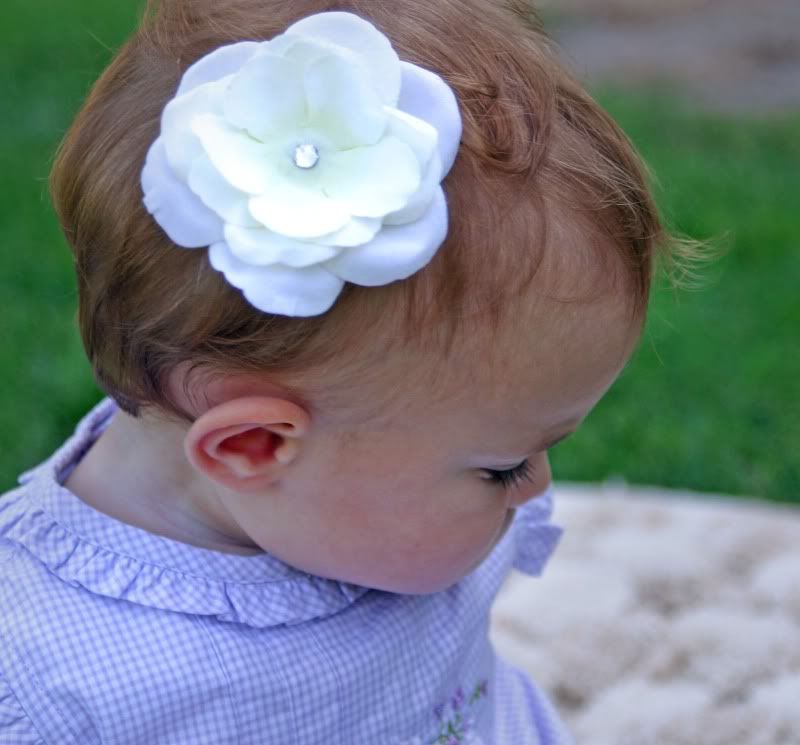 (If you're in Central Kansas or Southwest Missouri and would like to book a session, please email me. joshandbeki AT yahoo.com)
The End.