At least not in my yard.
Earlier this year I planted sunflower seeds, hoping to get some big gorgeous blooms.
When we first moved into this home, there were sunflowers in the yard and a certain male head of the household, who shall remain nameless, cut them down and killed them.
Because he didn't like them.
Ahem...
So I planted some. And you know what I got?
This.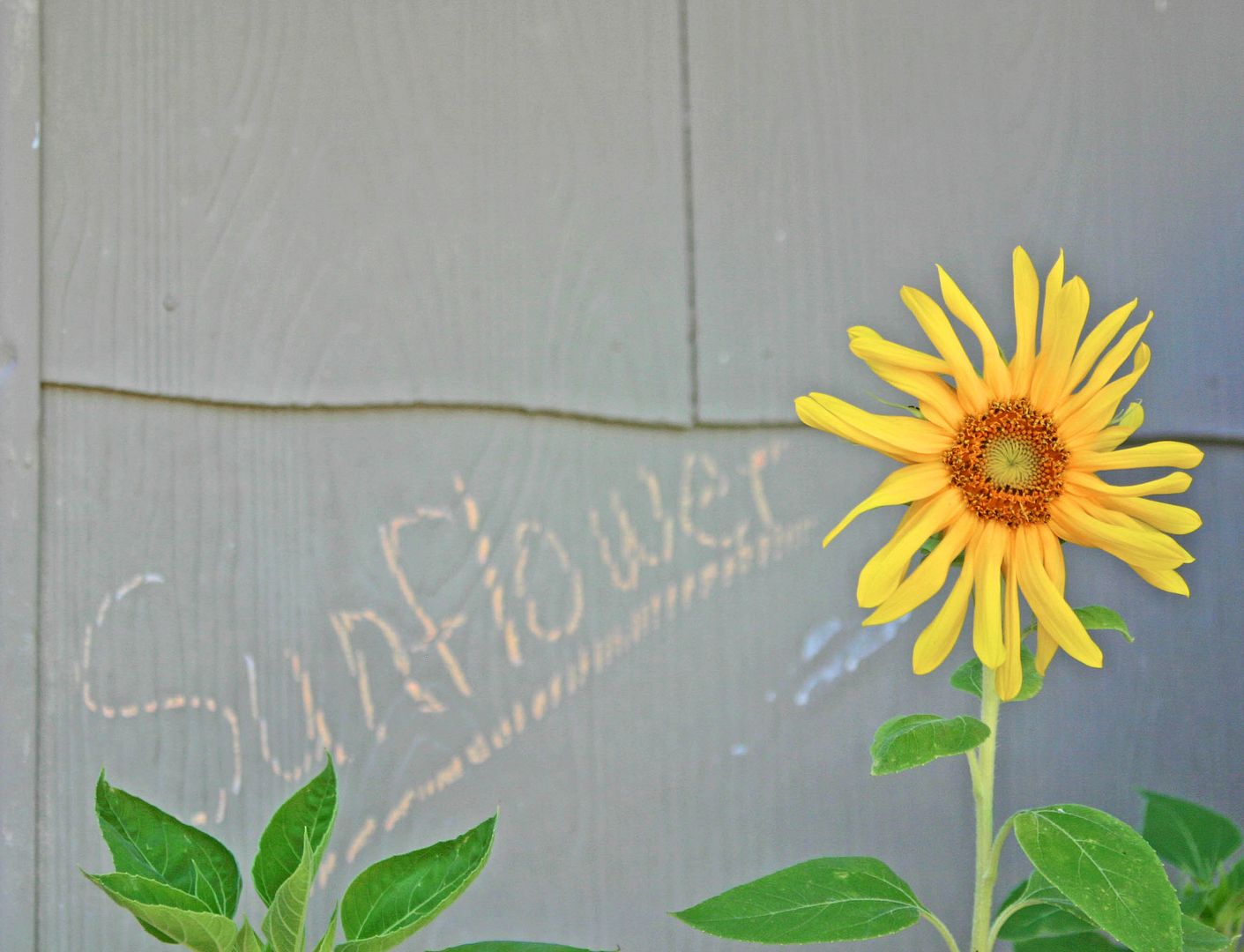 One sad little flower about 3 feet tall.
So sad, in fact, that I felt the need to write the name on the wall for fear no one would know what it was.
So please take a moment, and enjoy the one speck of yellow sunshine in my yard with me.
Stop snickering. You're hurting it's little bitty feelings.
(Come join the
Hooked On
party and the
Beautiful Life
party.!)