I've had in mind for a long time what kind of couple I wanted to shoot.
One with lots of love, lots of personality, and a little quirkiness.
I got them!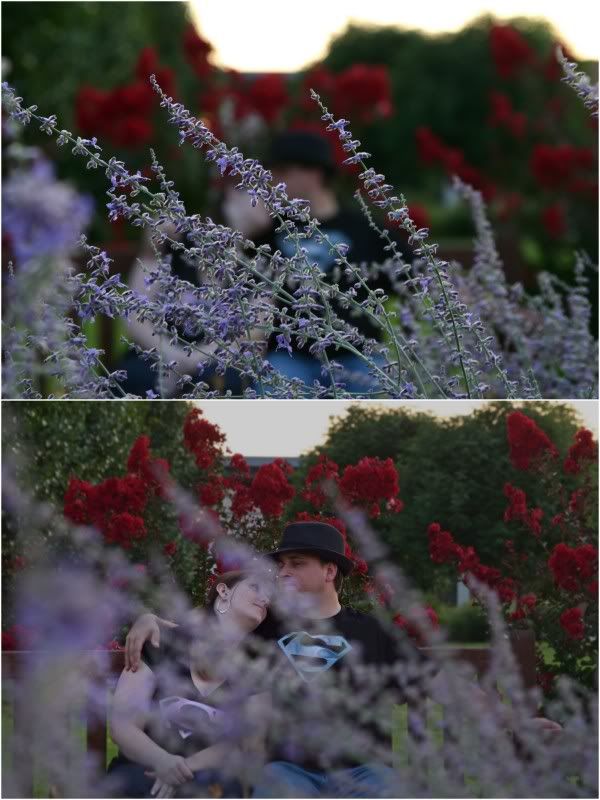 They're both very into Superman, in case you couldn't tell.
They're both artistic and laugh a LOT together.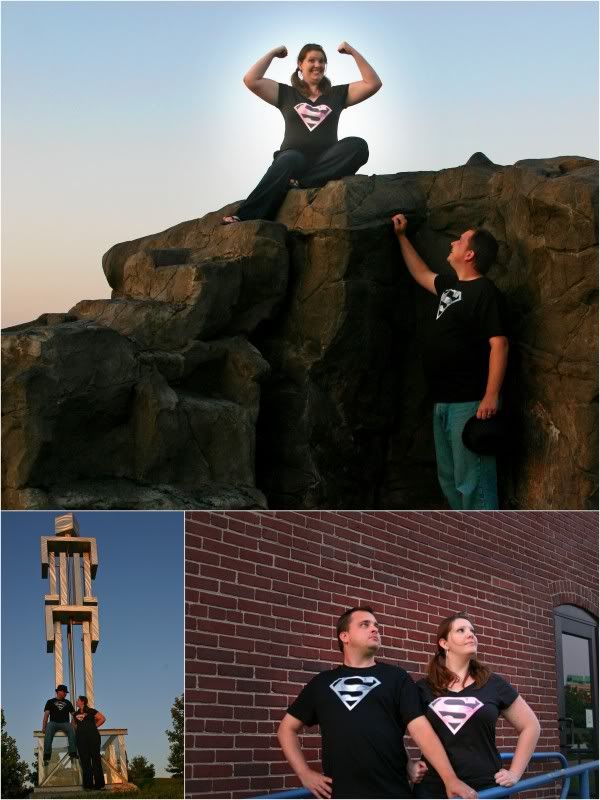 I wish I could blow this one up bigger for my blog. Her eyes are
amazing
in it.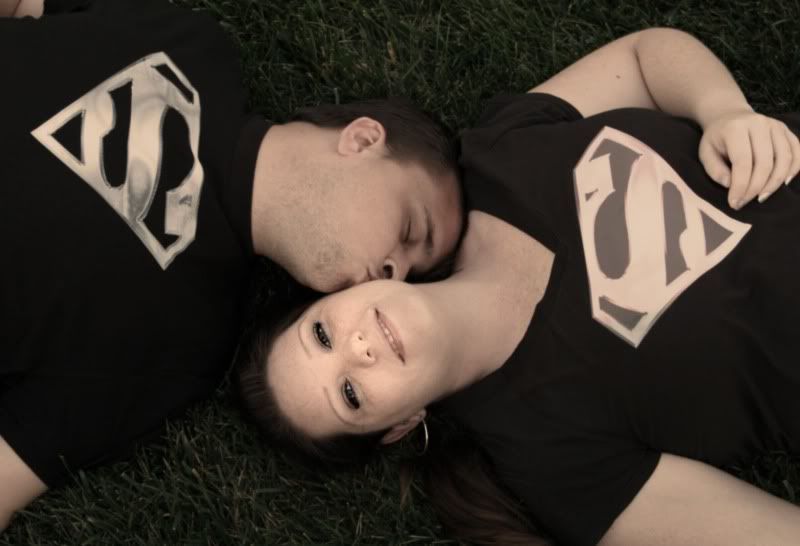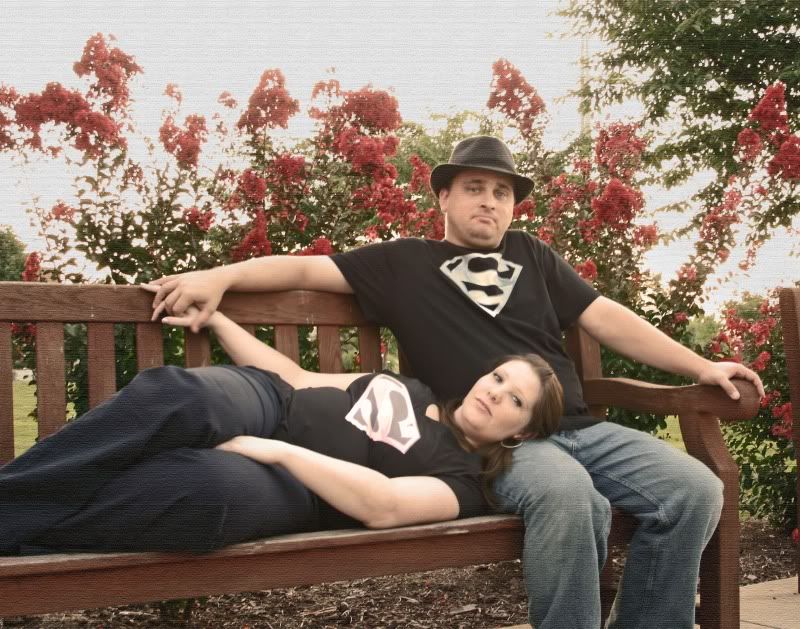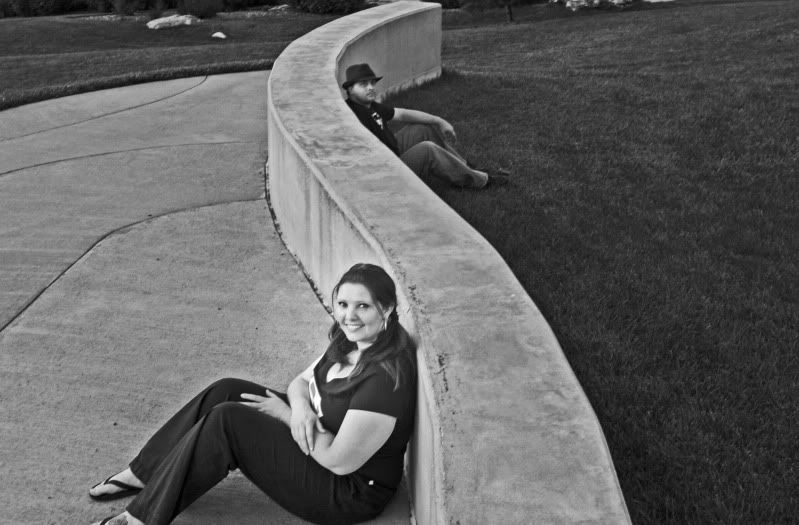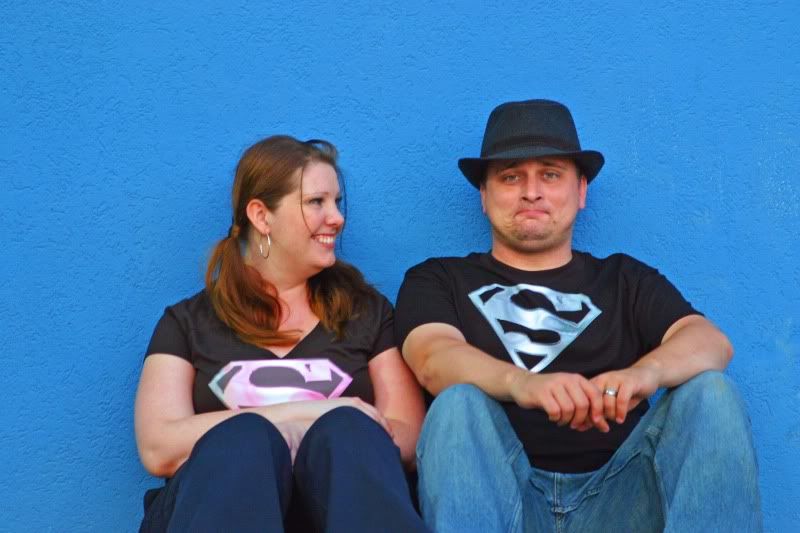 Holli and David, you guys are so cute! Thank you for hanging out with me and my camera.
(If you're interested in booking a photo session, please email me. joshandbeki AT yahoo.com.)