Yeah.
you need:
1 small box instant chocolate pudding
1 8 oz tub whipped topping
1 block of cream cheese (I use 1/3 fat)
1/4 cup of milk
1 tablespoon cocoa powder
Soften the cream cheese to room temperature, add pudding, cocoa, and milk. Mix with a mixer until well blended and smooth. Fold in the whipped topping.
Frost away!
We frosted banana muffins. And graham crackers because we had tons of frosting left.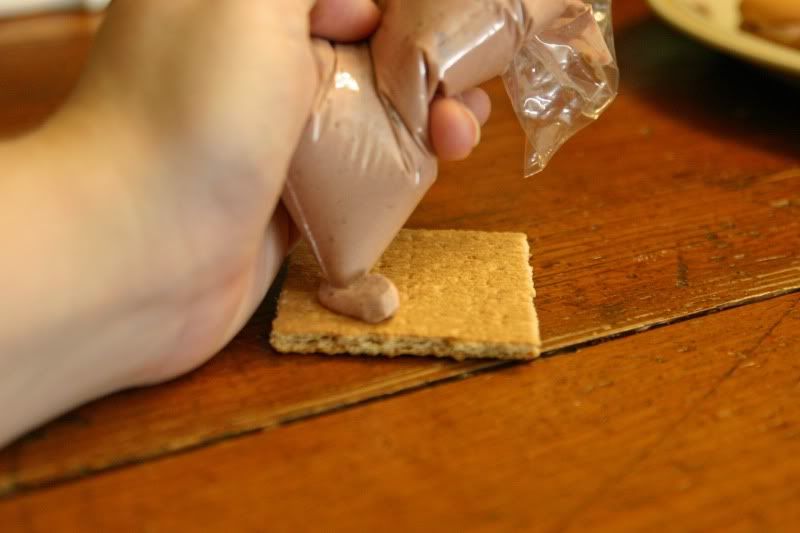 If I were serving it to company, I'd shave dark chocolate over top.
So fluffy. So light. So chocolatey. So cream cheesy. So good.