Yes, I'm from the Seinfeld era. And that's what today's post is - just yada.
I've mentioned before that there is a foot picture drives a ridiculous amount of traffic to my blog. Ick, but whatever.
And funny enough, The Girl and I had the chance recently to actually do some foot modeling!
We modeled these barefoot sandals from
Fancy Feet Jewelry
.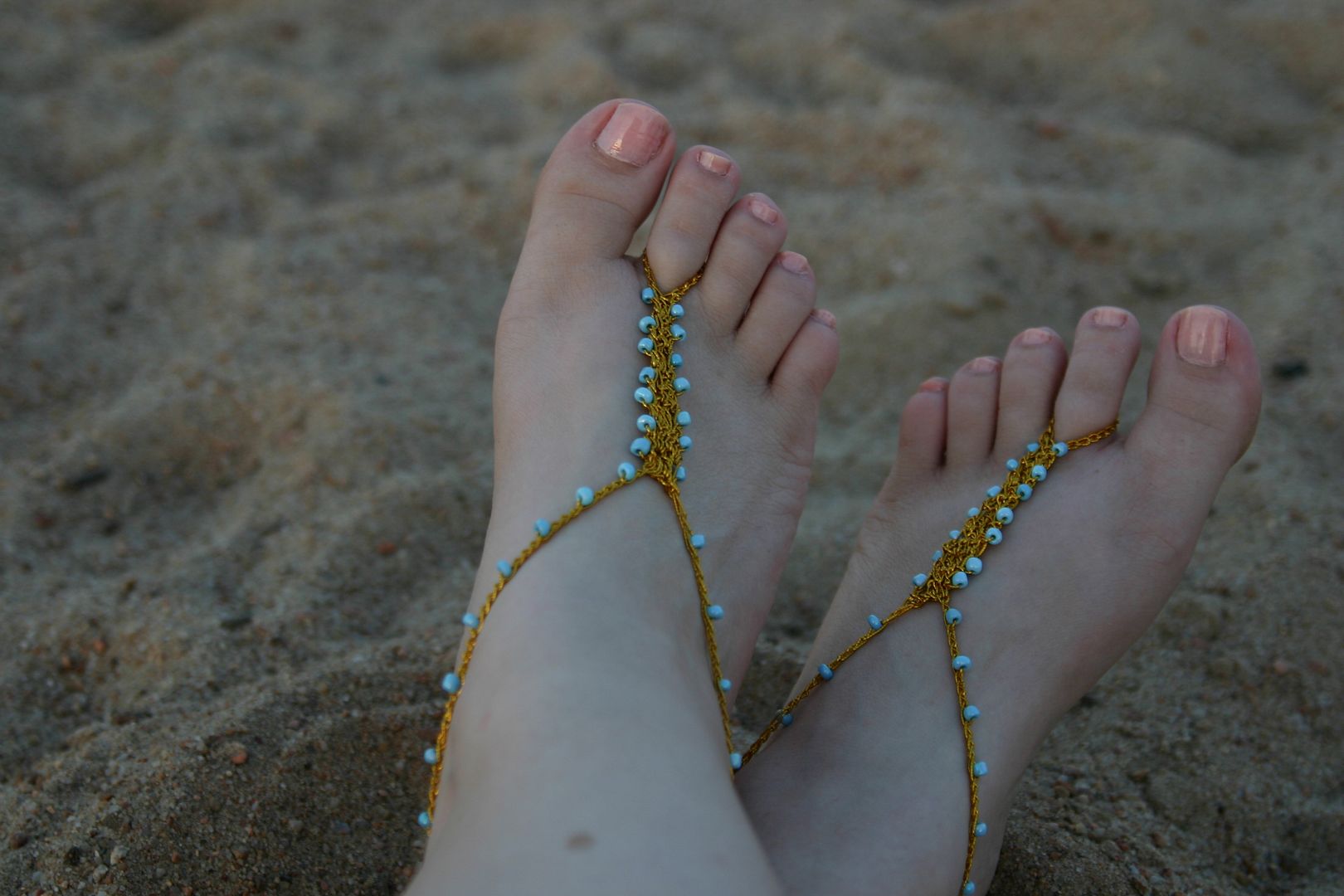 Aren't they cool? I could totally see the bridesmaids wearing these at a beach wedding.
Or teen girls laying out at a beach or pool.
Or on a cruise.
As we were taking pictures, this "beach cruiser" drove by.
I like when women support other women, rather than compete with them.
A few other wonderful supportive ladies -
The BonaFide Life
Angie Warren
The Inspired Room
My friend,
Gina
My friend, Julie at
Joys Hope
Heather at
Cookie Mondays
(who did an
amazing
job of leading the fundraiser for
Cora's Playground
)
Kasey at
Lola B's
Robynn at
Robynn's Ravings
And this is just a handful of them that popped into my head.
There are so many amazing women out there!
And I'm blessed to be crossing paths with many of them daily through blogging, facebook, twitter, phone calls, emails, etc.
********
Did The Baby get measles? Chicken pox? Leprosy?
Nope. He decided to help his daddy stain some wood furniture in the basement.
And this is what he came upstairs looking like.
(yes, my bathroom walls are navy. The trim is bright white, and the fixtures are chrome. It looks so nice!)
He was pretty sure a bandaid would make all the stains go away.
********
Have a great weekend!