Hello Fall.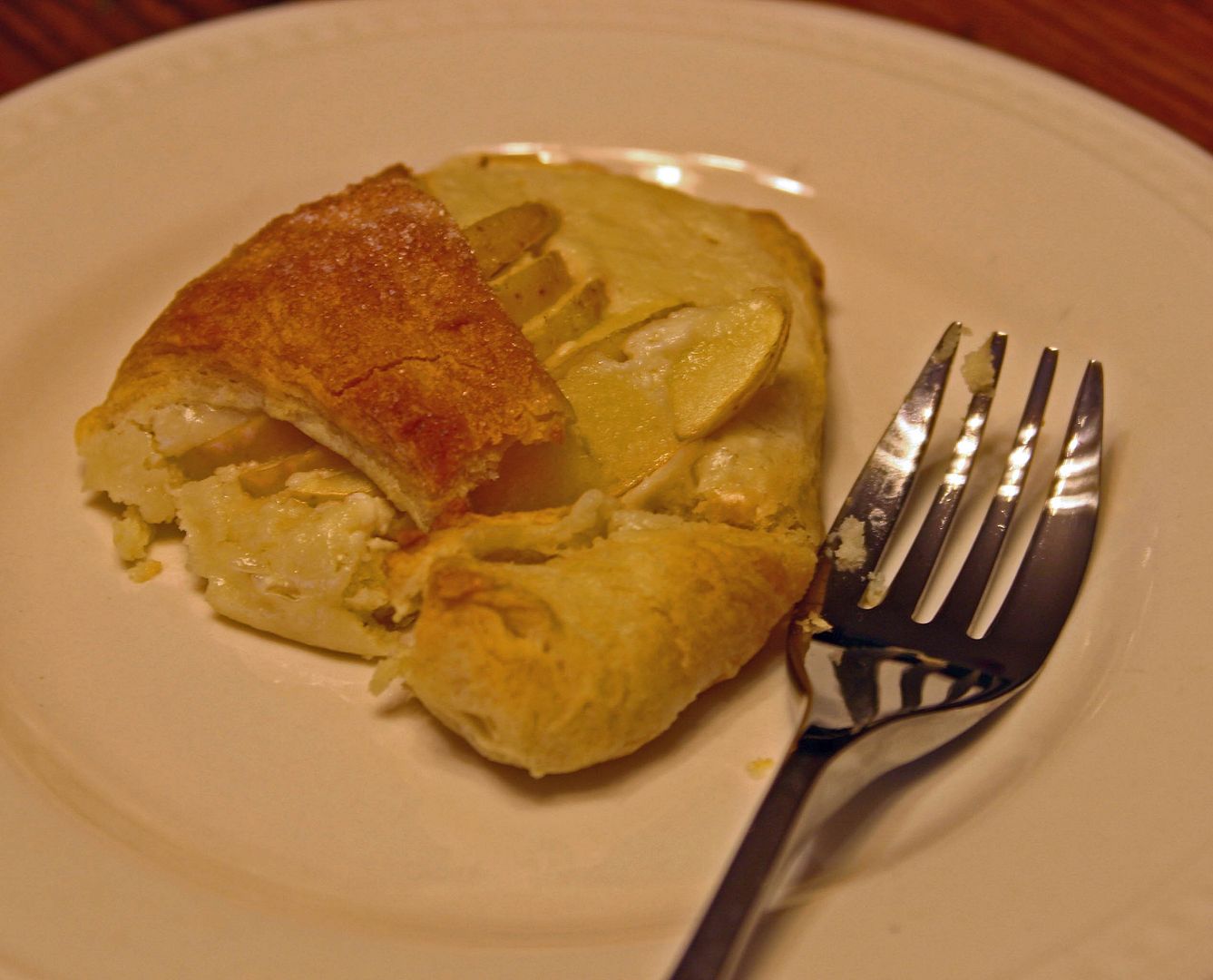 You need -
8 oz. block of cream cheese (I use 1/3 less fat)
1/3 cup sugar
1 egg
1 tsp vanilla
1 pack of refrigerated crescent rolls
apples
Slice your apples thinly. I don't even take the skins off.
Mix your cream cheese, sugar, egg, and vanilla until smooth.
Open your crescent rolls and seperate into triangles.
I like to curl up the edges a bit to make a little cup or bowl shape.
Spoon in a helping of the cream cheese mixture. It'll be runny so the edges on your crescent roll will help. Top with several apple slices.
Fold over one corner of the crescent to meet the other.
There really is no rhyme or reason. Just put it together. Super easy.
It's gonna taste great, no matter how it looks.
Sprinkle the top of each danish with sugar (maybe even cinnamon!) and bake at 400 until the tops are golden brown.
TaDah!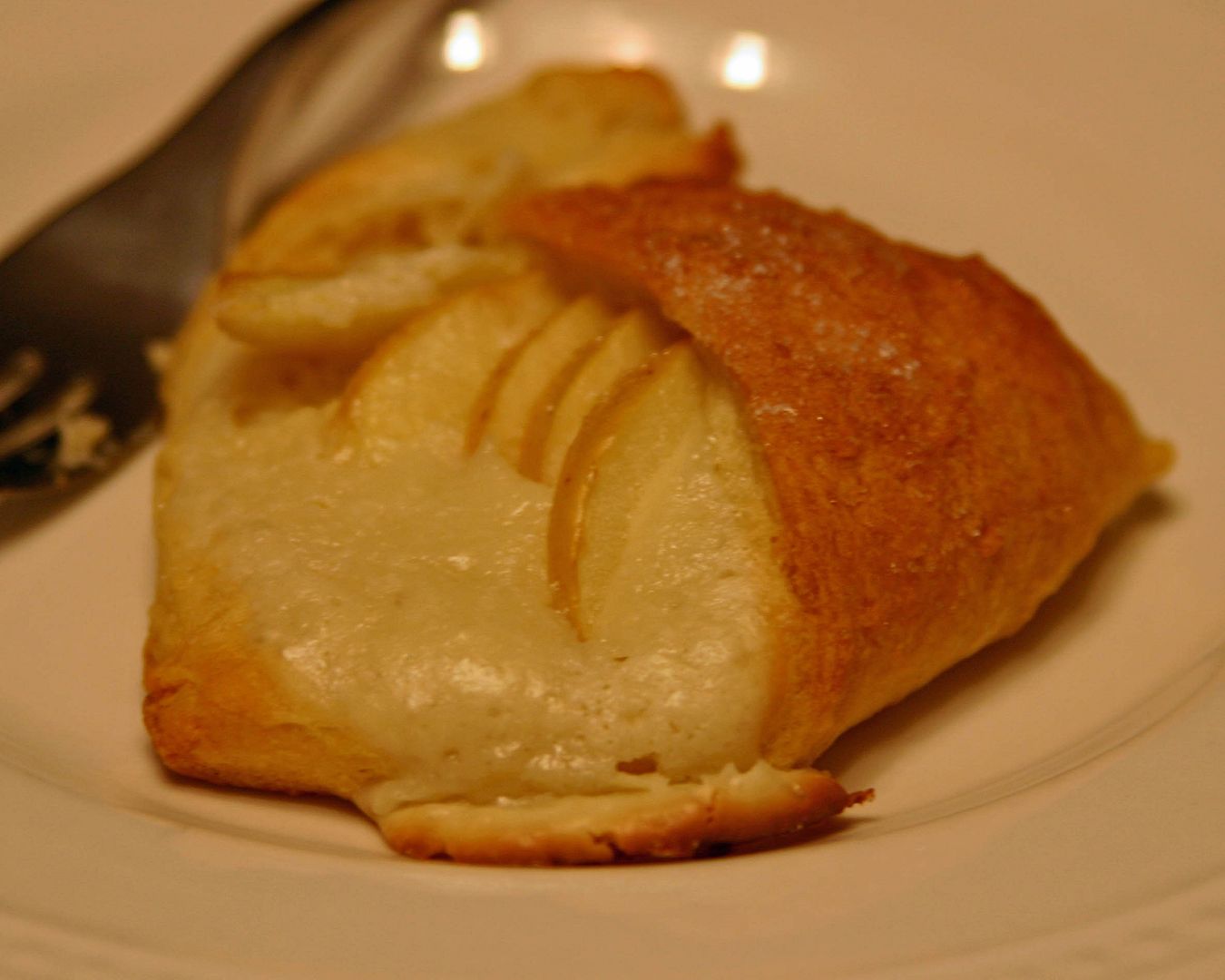 So easy. Serve them to friends with a cup of coffee.
Or to your family on a Saturday or Sunday morning.
Delicious!
Happy Fall y'all!