Do you remember a few months ago I showed you
this baby
and said she looked like she was wearing an Elvis wig?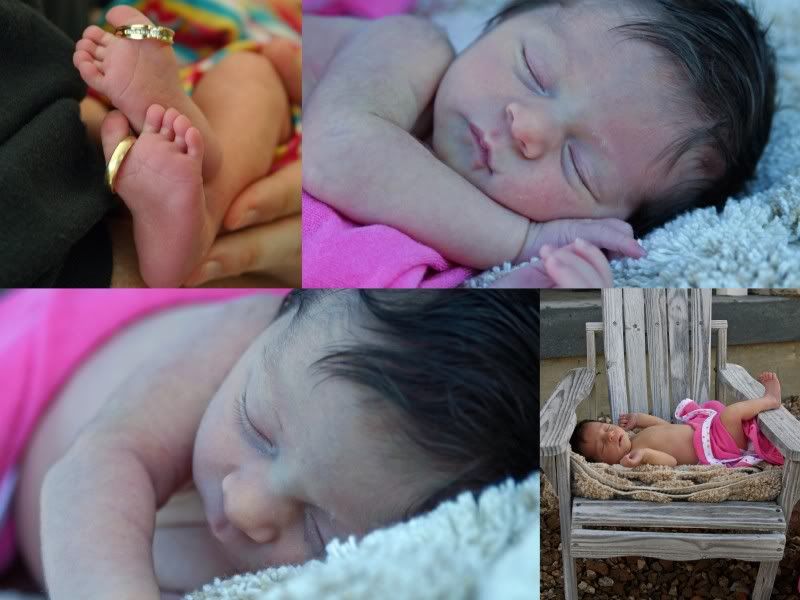 Well, here she is now. Channeling Elvis with a bouffant hairdo.
Her hair is so big and crazy and awesome!
I love it.
She's 3 months old and 12 lbs. now.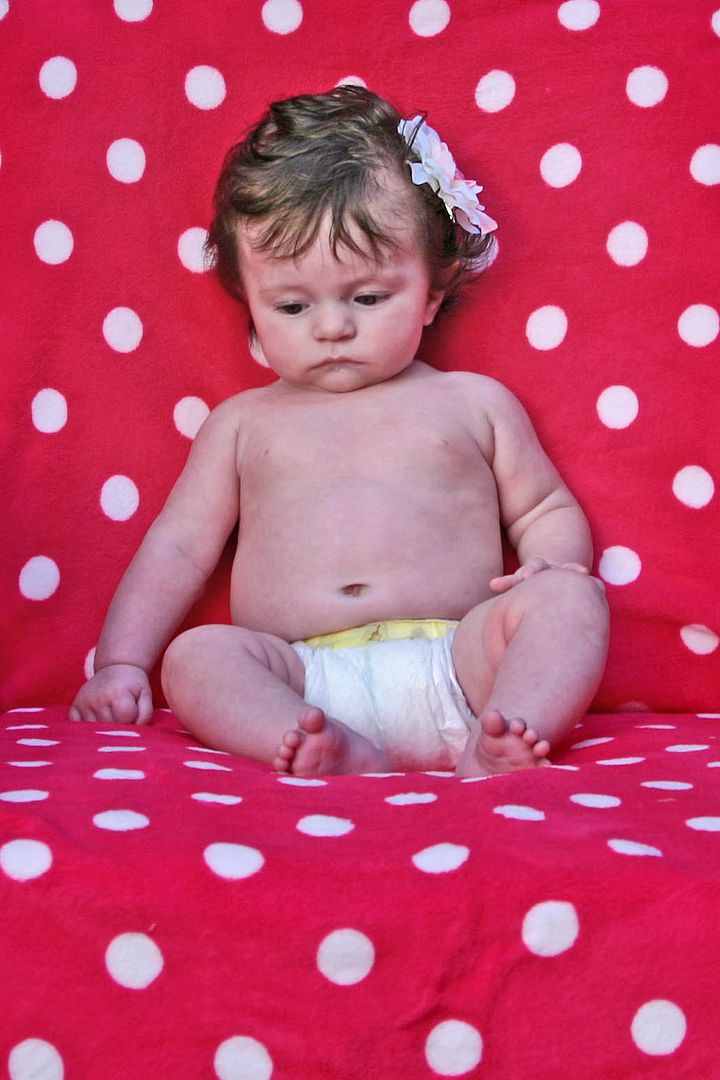 She normally smiles a lot, but just wouldn't for my camera.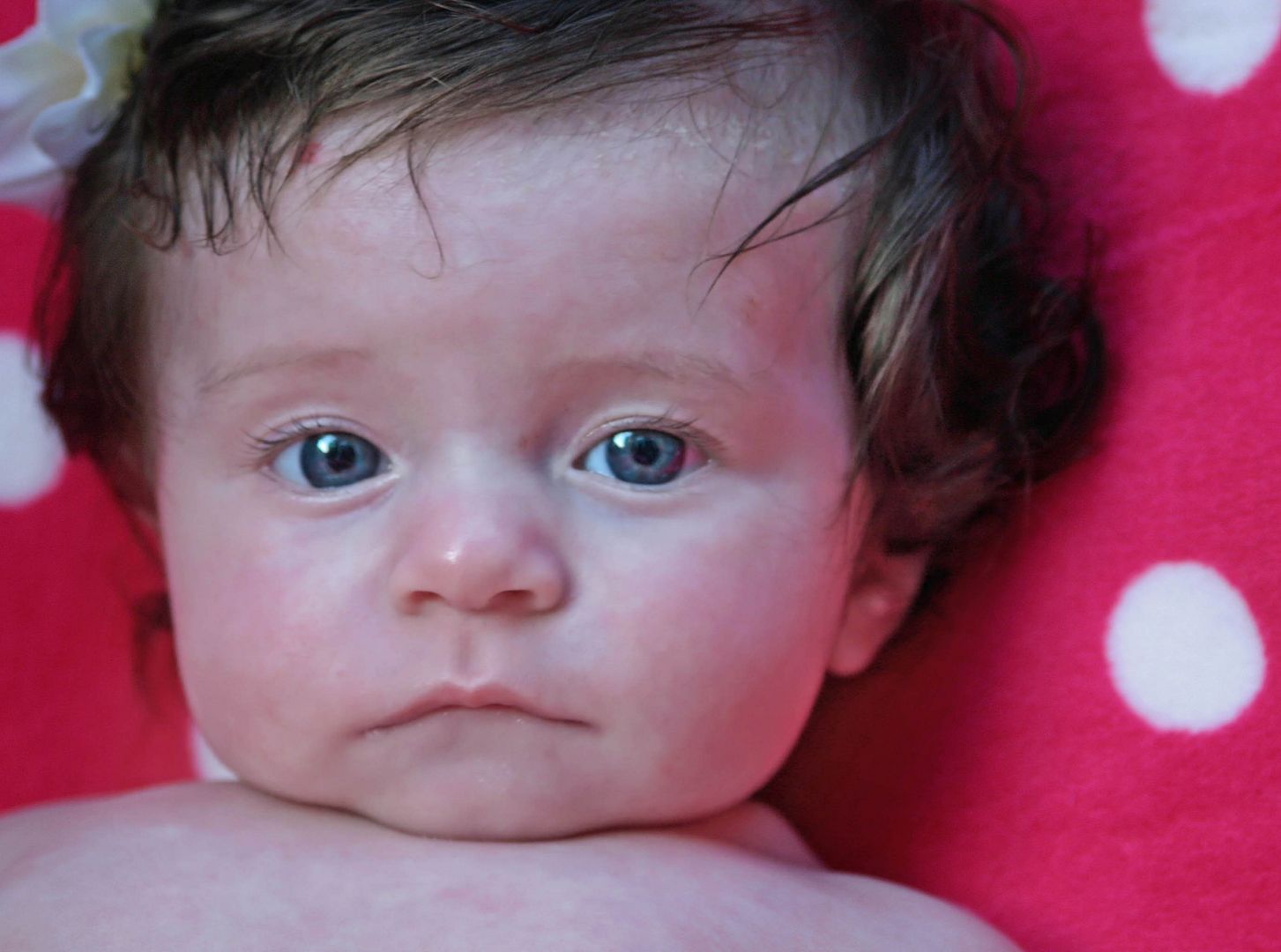 She was very drawn to the hot pink and polka dots, as any girl would be I suppose.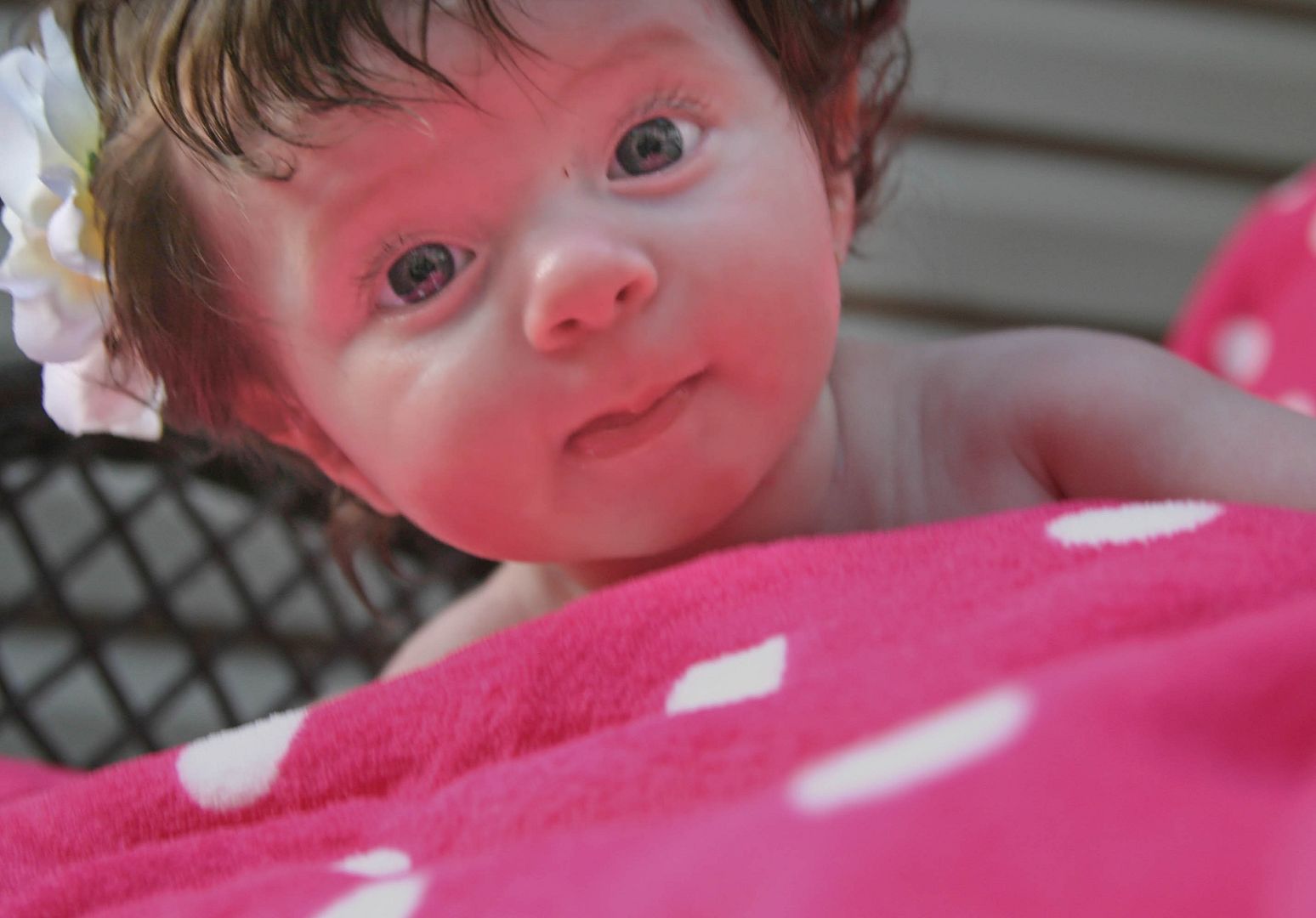 Isn't she a cutie?! When we were out in public with her, people asked if she was a real baby. They thought she was a doll.
And a couple of other people asked if she had on a wig.
Haha!
If you're in Central Kansas or Southwest Missouri and would like photos taken, please just email me for details. joshandbeki AT yahoo.com
I'm running a sale right now, so it's a good time!
Come join the
Hooked On
party!