It seems like the weather knew the exact minute the calendar said it was Fall.
Everything changed overnight and now we're smack in the midst of Fall.
And I love it.
I love the colors. The sounds.
The feel. The decor. (By the way, feel free to decorate now. Ha! Some of you will get that joke.)
I love Fall.
(did you know they make gummy candy corn?! I didn't. And I thought they were so cute, I bought some just to take a picture.)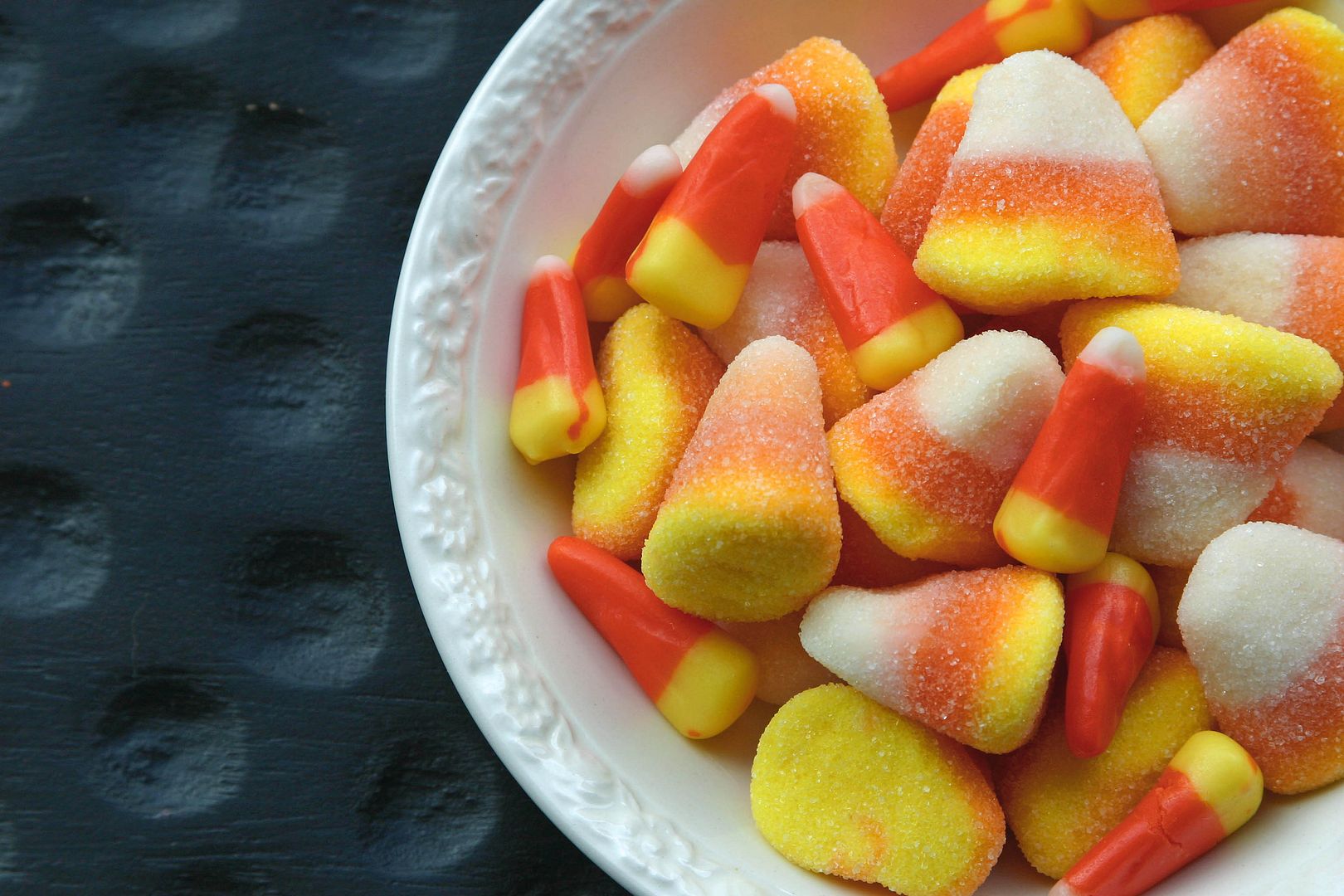 The foods. The clothes.
The pumpkins. The activities.
The baking.
I'm falling for Fall.