But the good kind.
Like I snub my nose at poorly made jewelry.
snob.
I am a perfectionist when it comes to my photography.
snob.
I only eat dark chocolate, preferably a good brand.
snob.
I pay a stupid amount of money for expensive hair cuts.
snob.
But
... and it's a big one -
I love a good bargain. I love to save money. I say I'm frugal, but I may have been referred to as "cheap" once or twice in my life.
So I love this sale.
I get to be the
"Official Photographer"
for the sale. (inside joke. And I really need a badge for that. Oh! I could stamp a necklace that says it!!)
The owners are fellow snobs. In the best way, of course.
Because they don't let "bad" items into the sale.
You know if you buy something that it's going to be cute, stain and hole free, no pills, less than 5 years old (no 80's puff paint sweatshirts), and usually a good brand.
They rent a building space on main street twice a year and hold the sale.
In the Spring, only Spring/Summer items are sold.
In the Fall, Fall/Winter.
And women come in droves. Boy do women like a good deal!
You should see the mountain of items they carry to the register.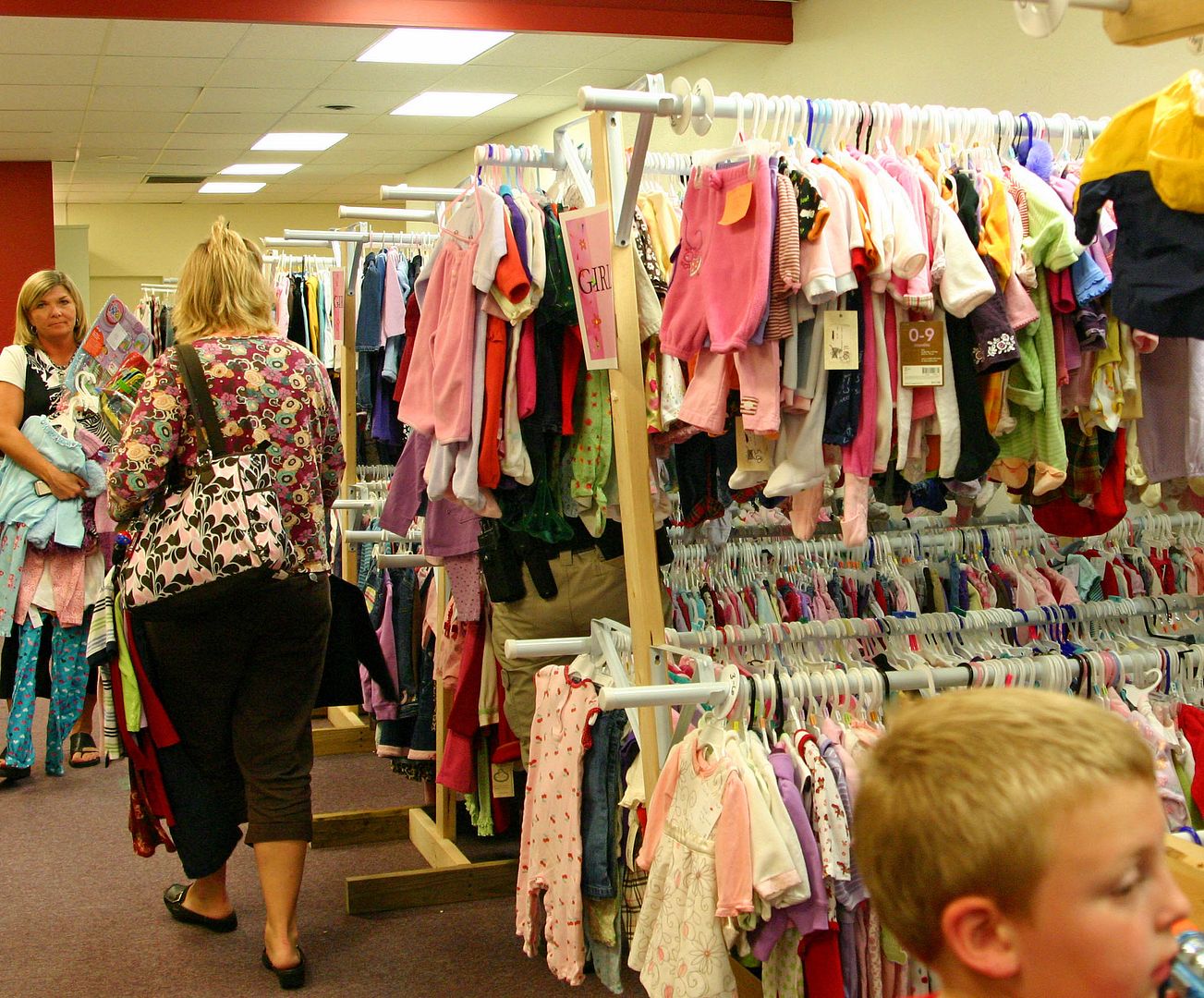 Some are even known to bring their kids in their pajamas, just to get the deals.
Poor sleepless kids. At least they'll be well dressed for the rest of winter.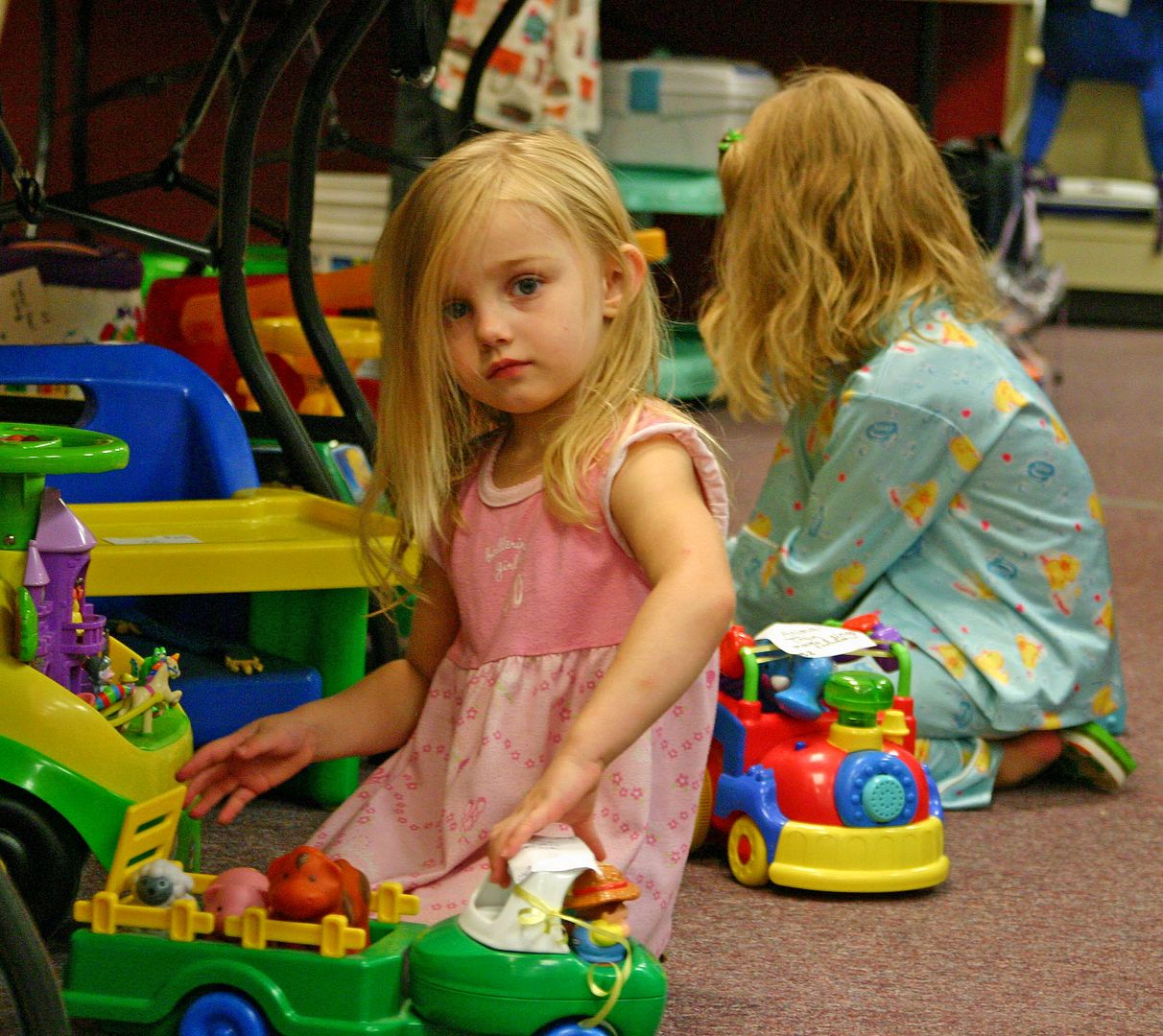 Toys, shoes, books, cribs, strollers, you name it.
And it's running for the next three days. So if you're in our town, strolling down Main Street, look for the window that has the adorable display and go shop!
Embrace your inner snob!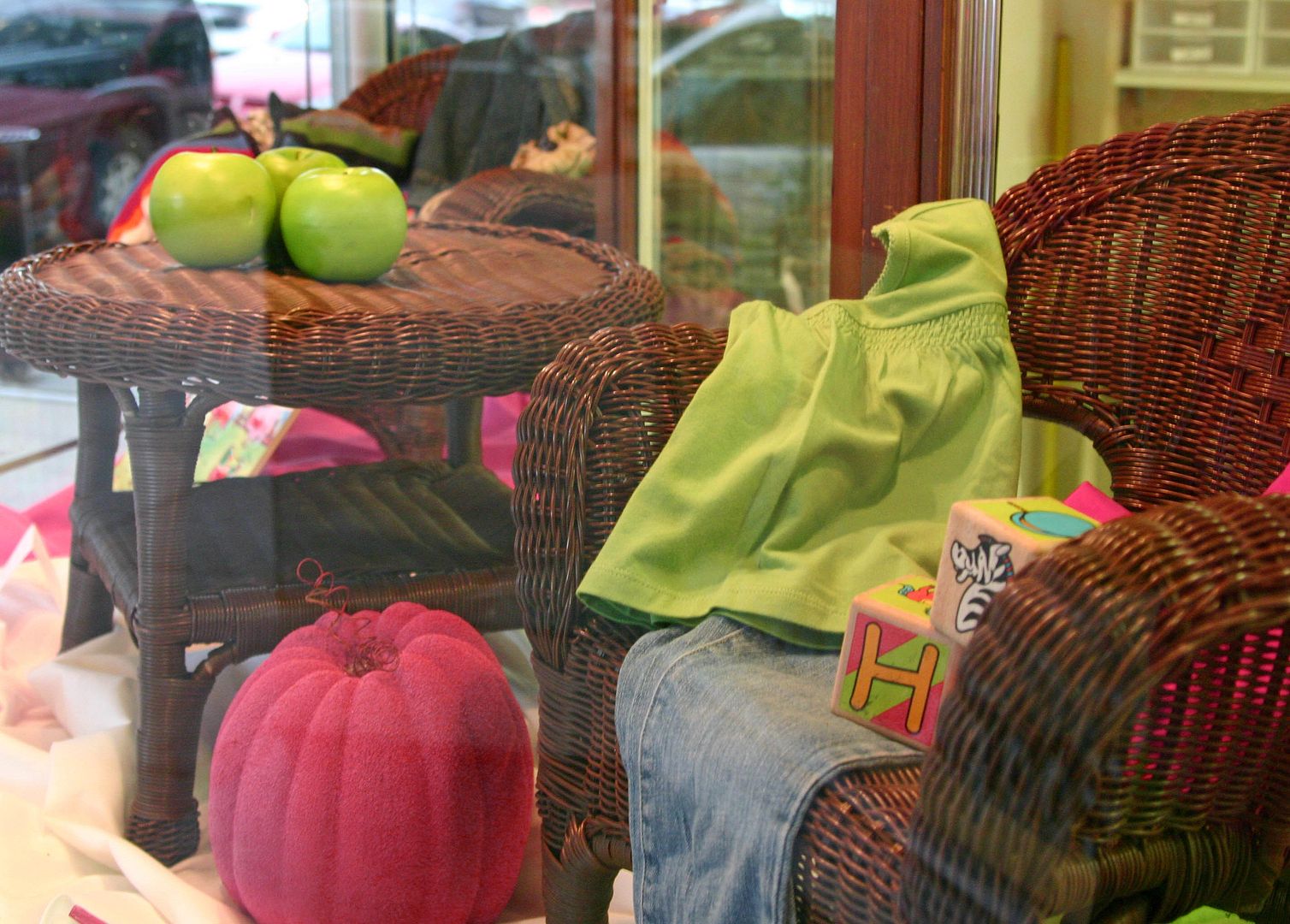 Disclaimer: I'm really not a snob. Unless someone's mean to me.
Or gives me cheap waxy milk chocolate. Then I am.