One of the best things about living in the middle of the country is that there's not much to do here.
So we get excited about things like the State Fair!
And that's where we headed the other day.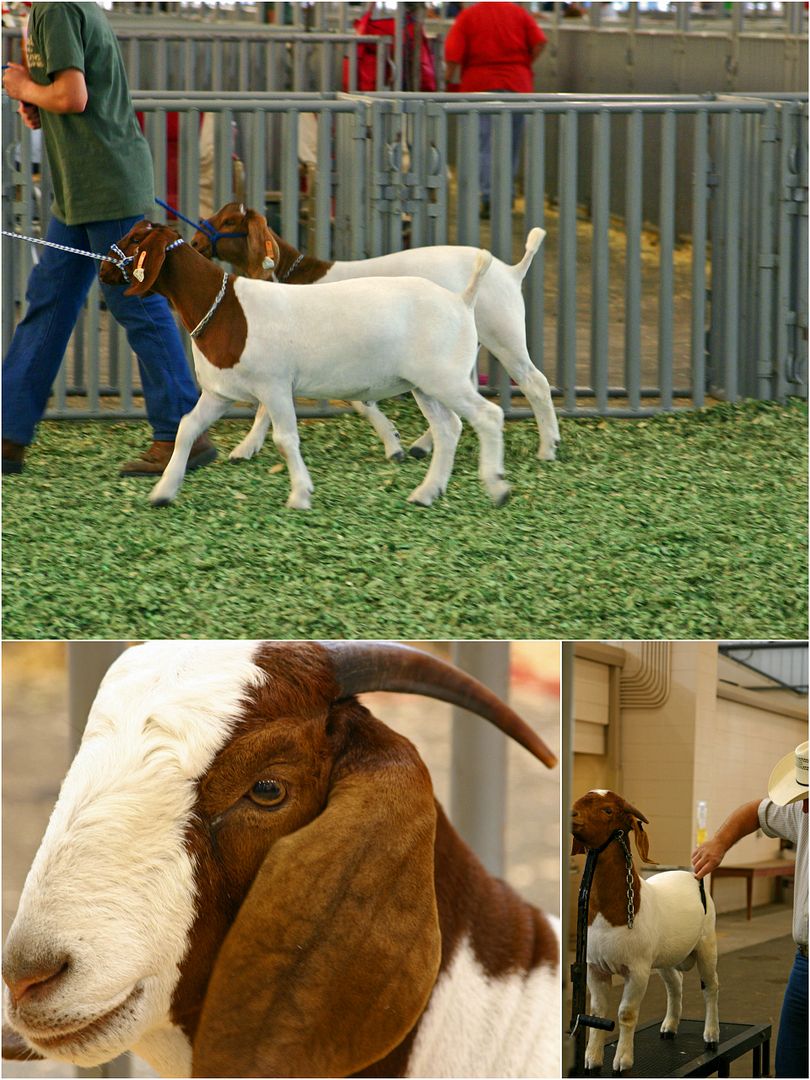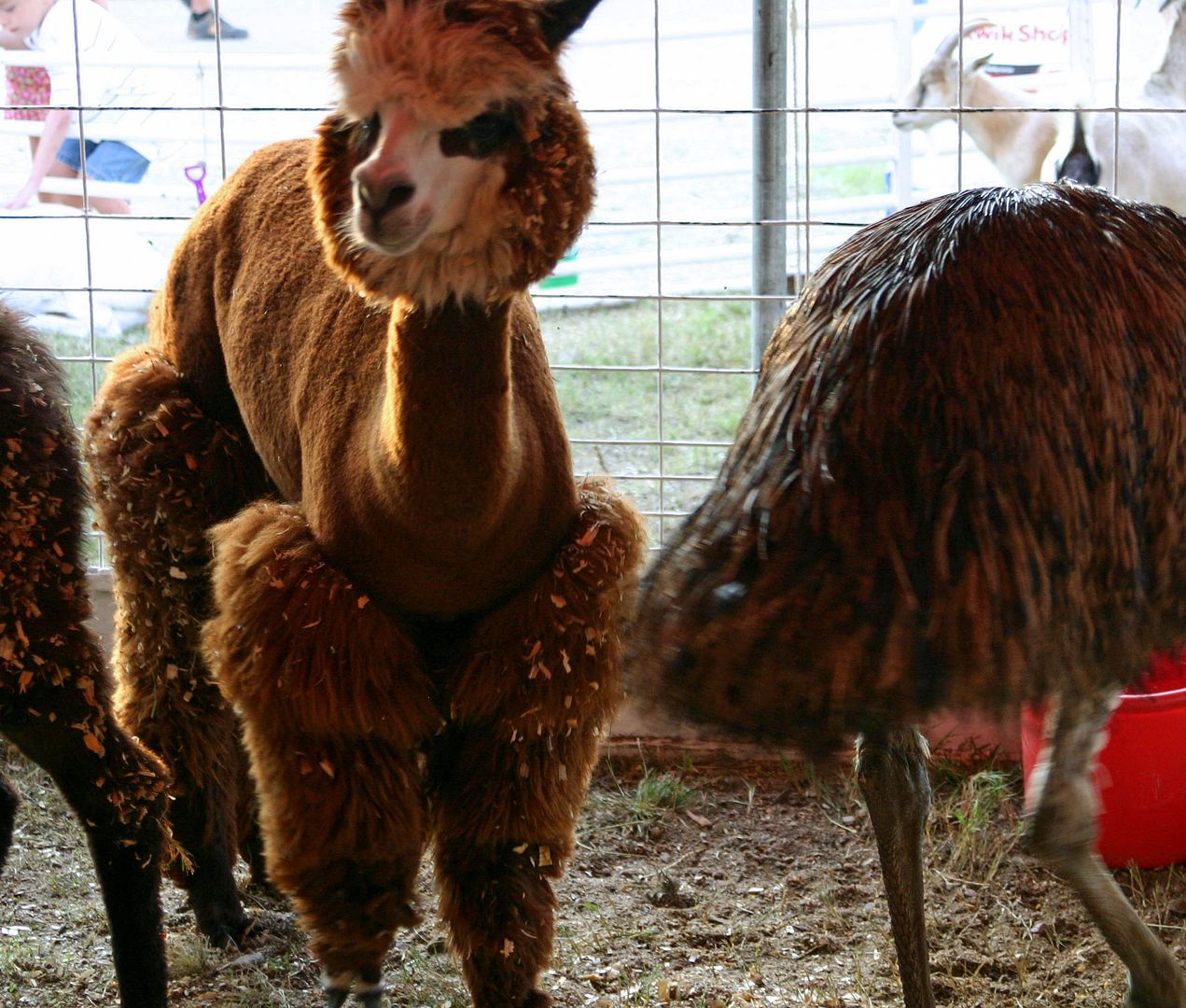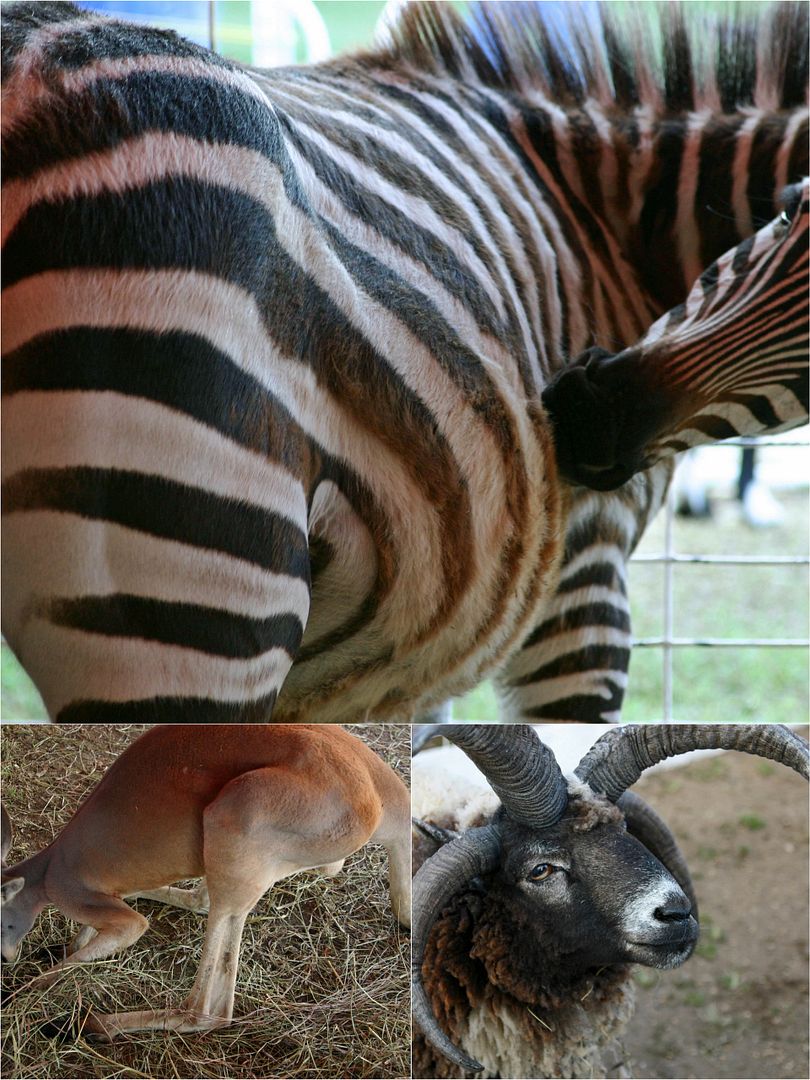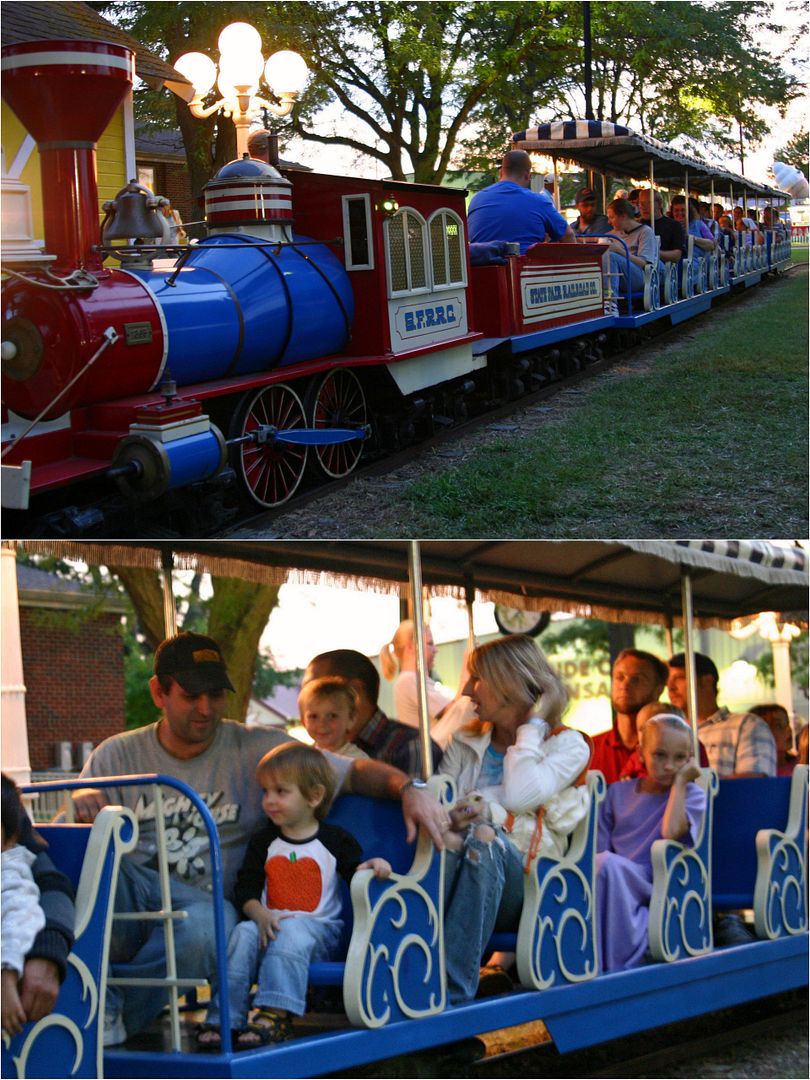 My boys' shirts were made by my super talented, cute, and sweet friend
Melissa
. (Oh, I just went to grab her blog link and she's hosting a giveaway! Go check it out. I've known her for years and her quality is unbeatable.)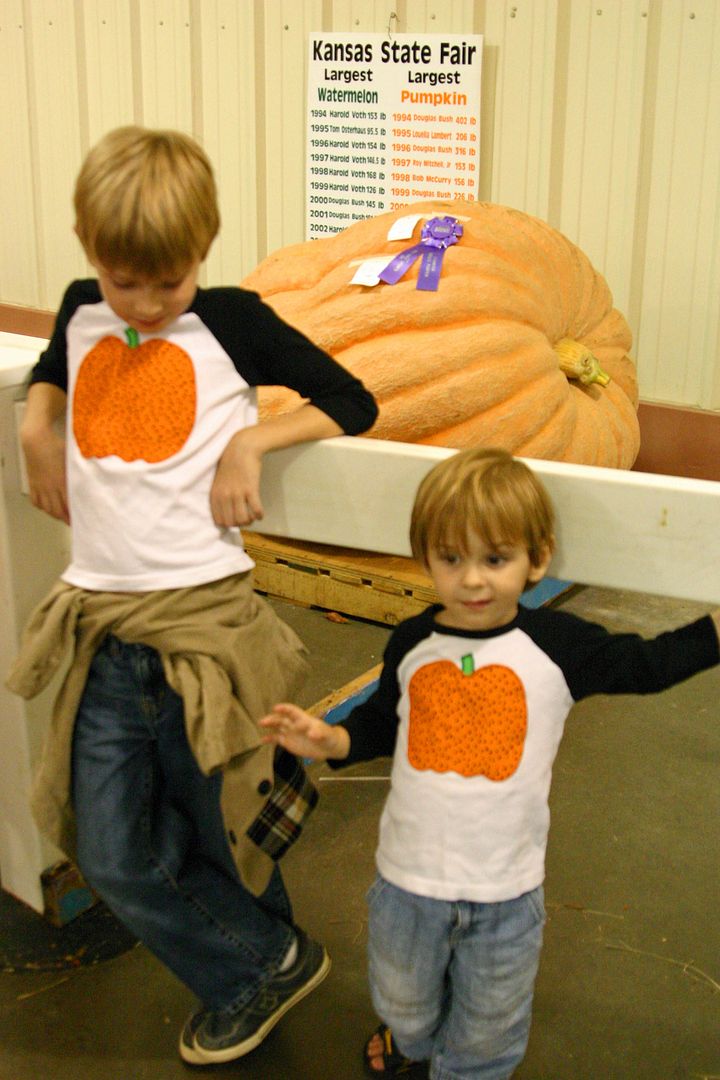 I thought
I
had a double chin, but this puts mine to shame.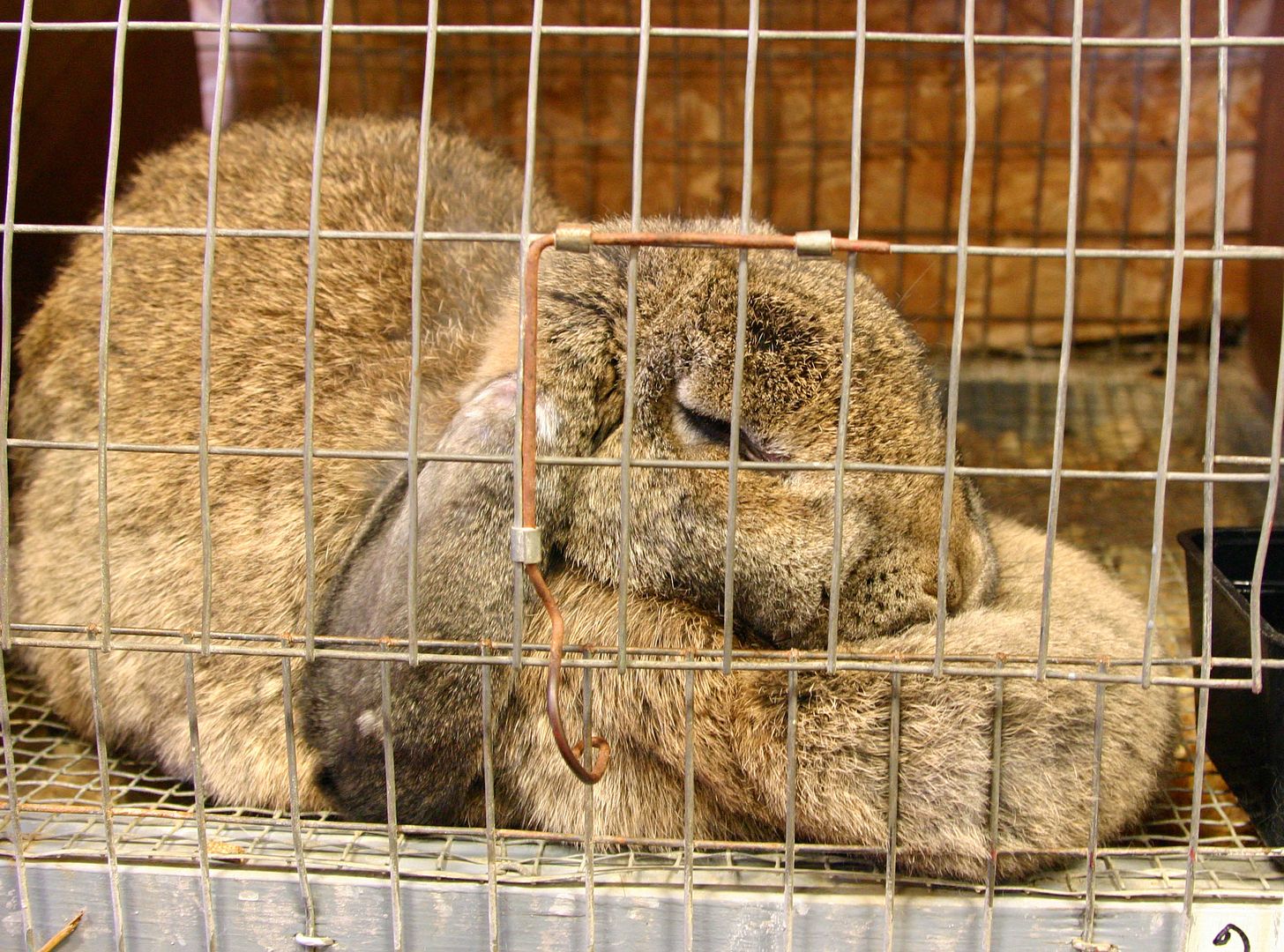 This is a real bunny. There is a face in there somewhere.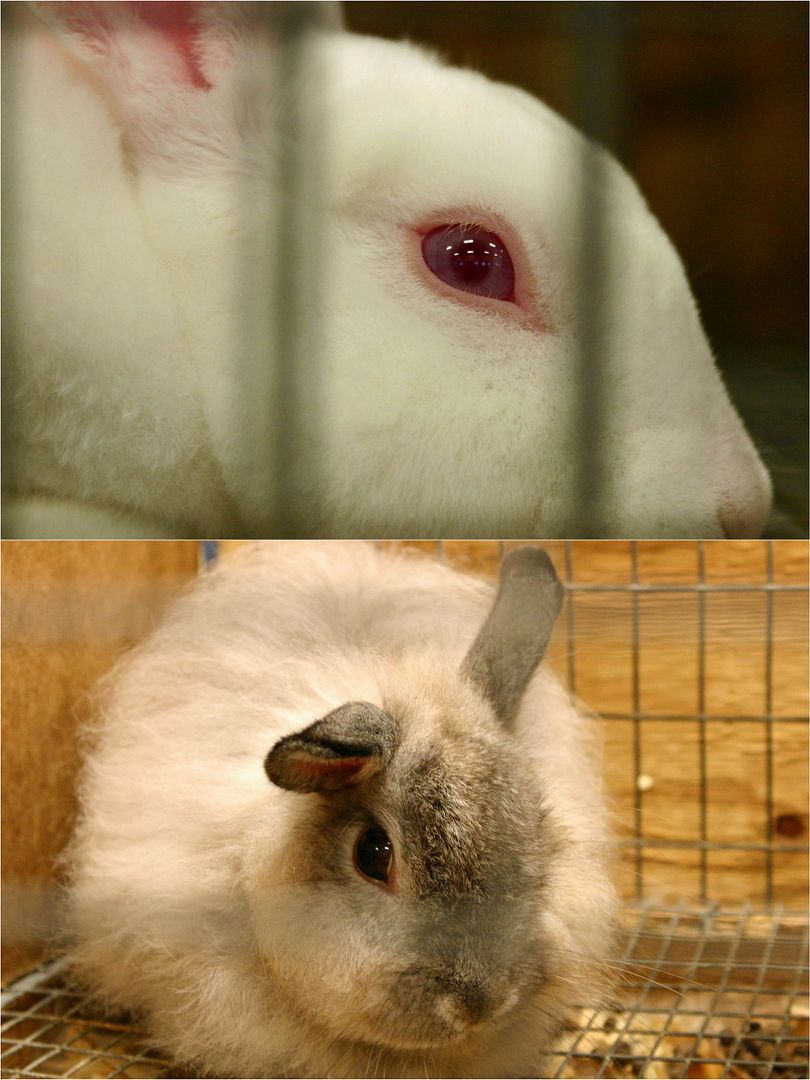 What would a state fair be without a butter sculpture?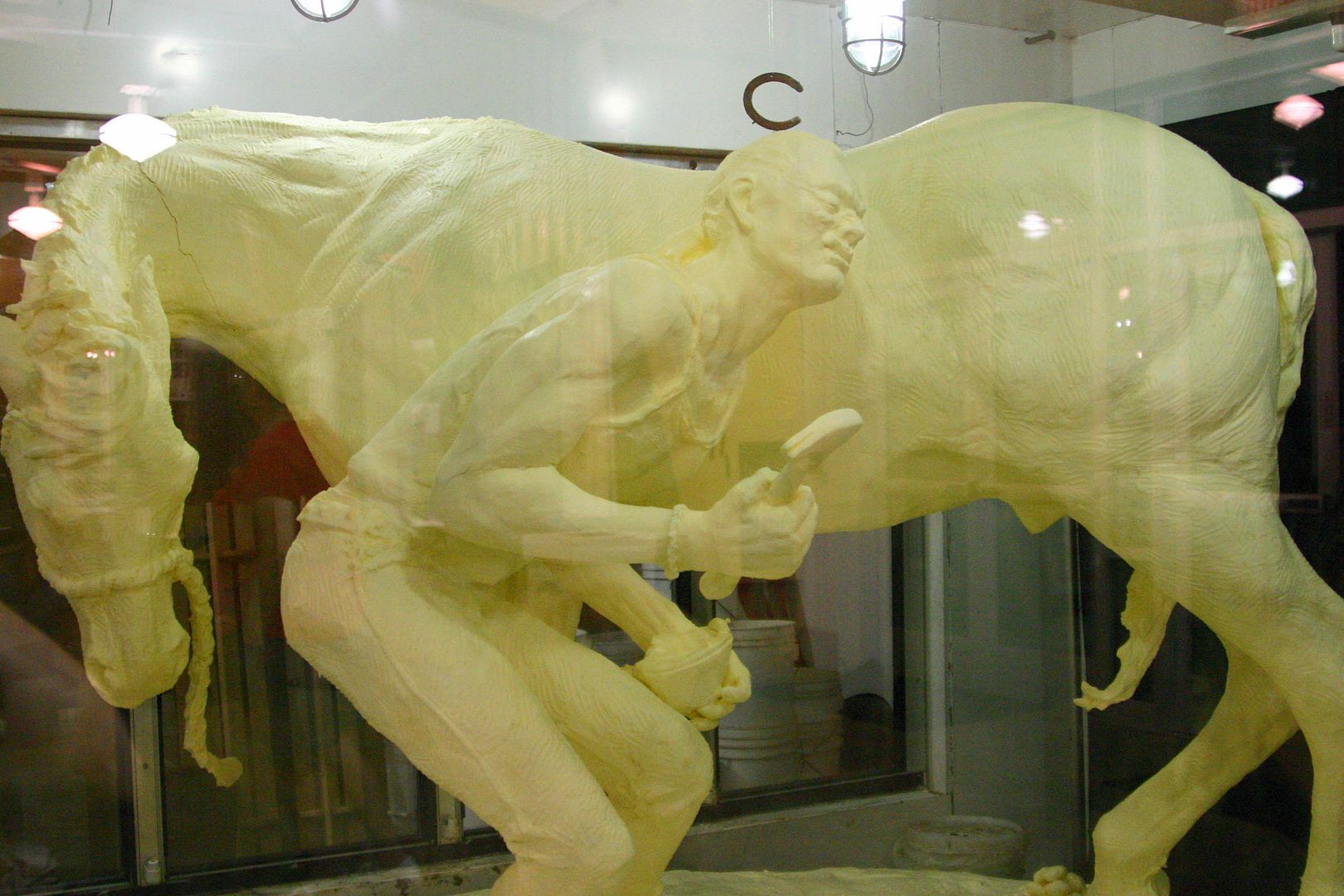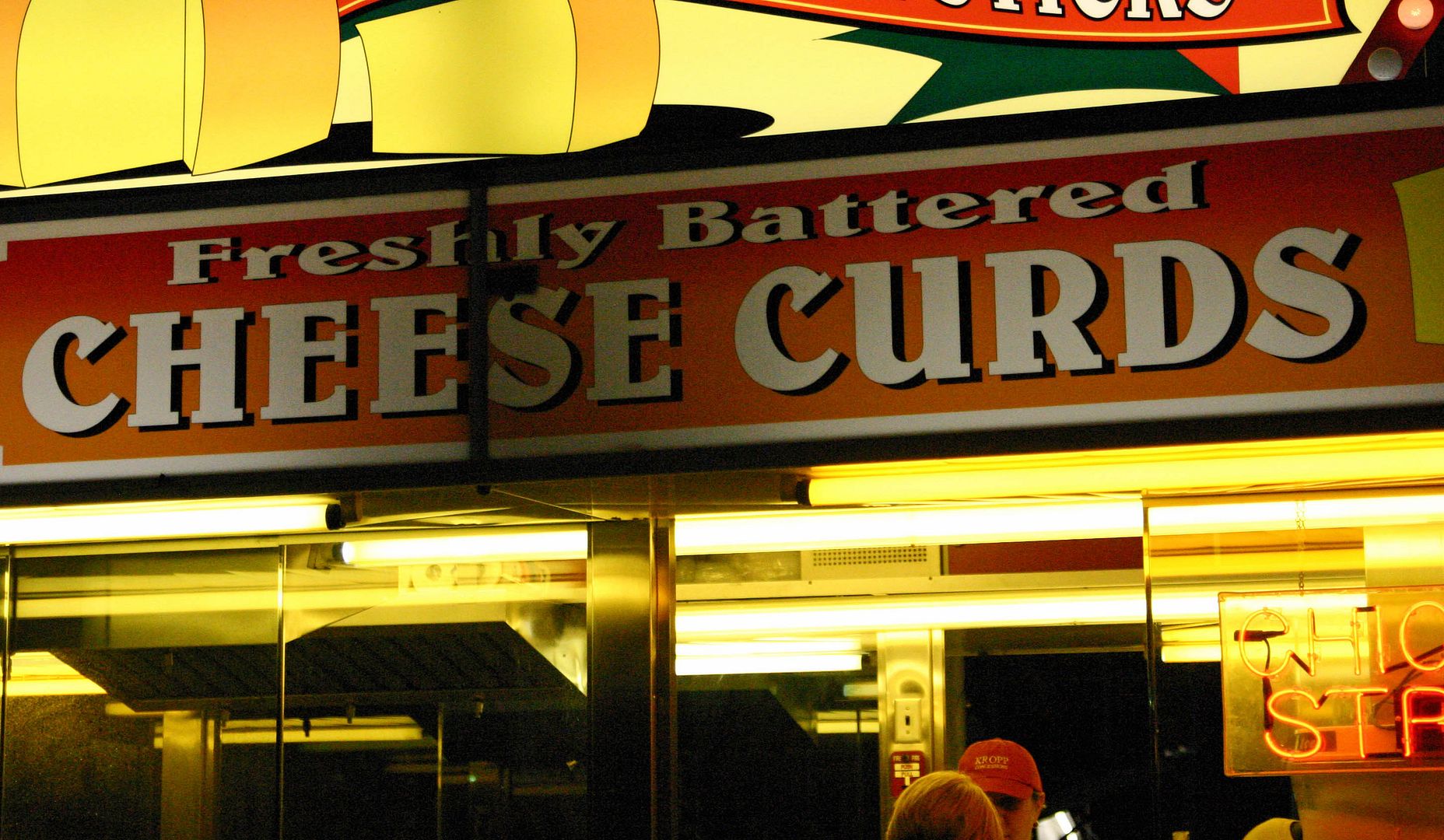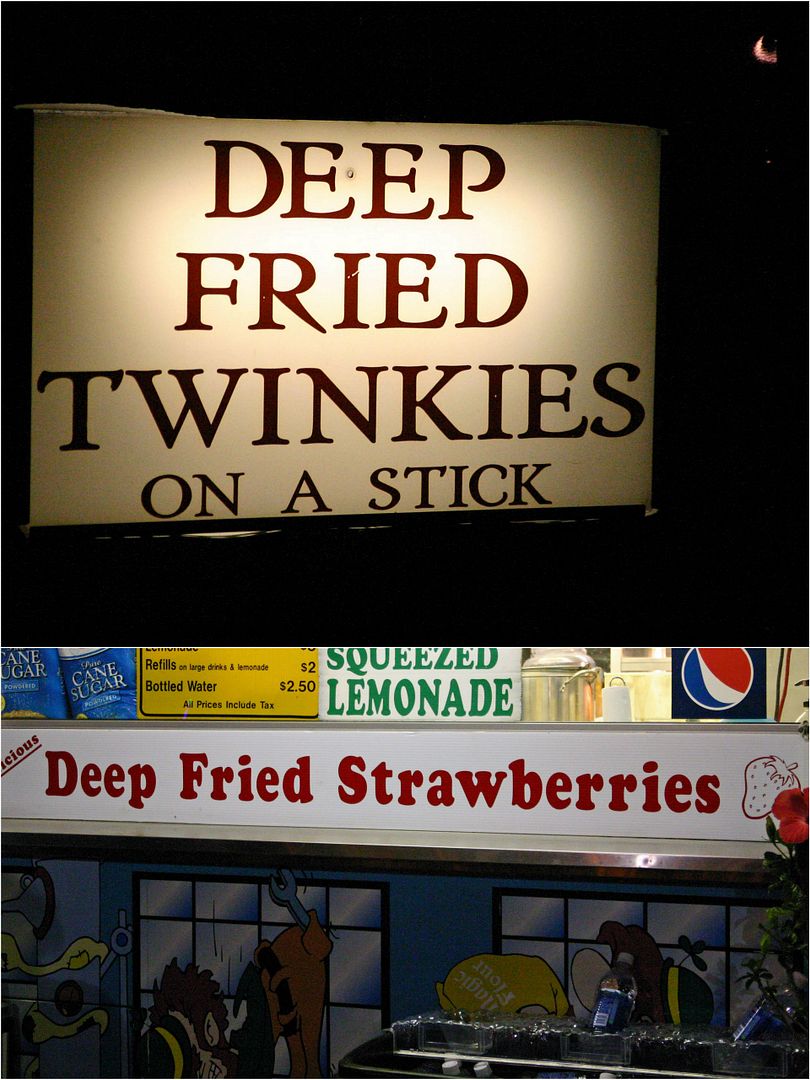 By the way, I haven't forgotten to get back with many of you.
Life is super busy at the moment.
I owe lots of you emails.
And return blog visits! Because I always try to do that.
Because I'm nice.
My kids will even tell you so. Most of the time.
Happy Weekend, gorgeous people!