I still wasn't sure if I wanted to blog about this, but several people have emailed and asked for more pictures.
Last weekend was so tough. I mentioned it
here
.
I was nervous and excited to meet
Julie
and
Heather
.
I knew my time with them would be limited. And it was.
The real reason they came was for the dedication of Cora's Playground.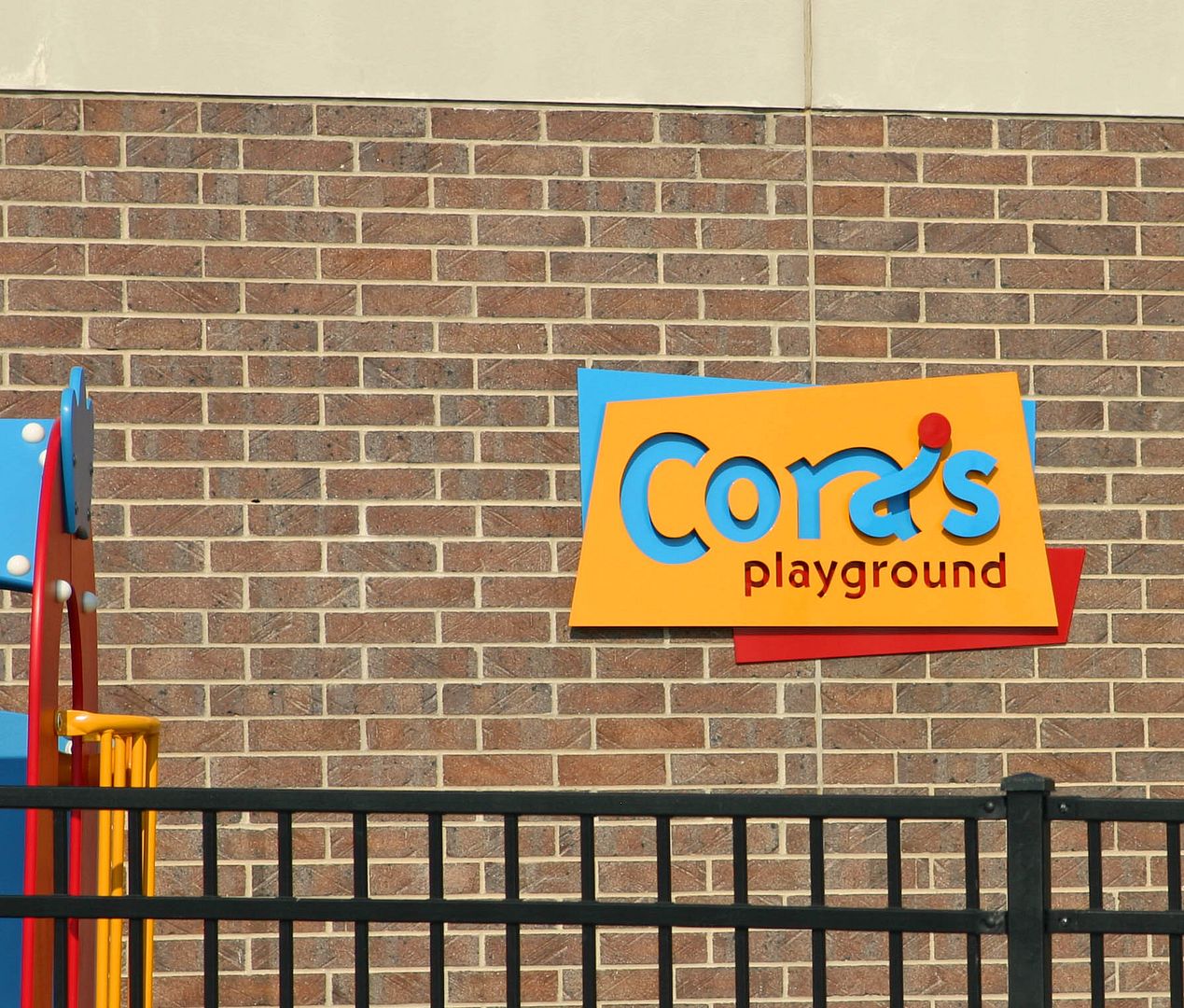 If you're newer to my blog, Cora was the daughter of some friends,
The Macs
.
She passed away recently after a very brief 3 week battle with cancer.
She was barely 11 months old.
Immediately Joel and Jess made the decision to open a playground in her honor.
Julie
began donating part of her etsy sales to help raise playground funds.
When the project became too big for her to handle,
Heather
stepped in and carried on with the organization.
Both ladies did an absolutely amazing job.
When I had the opportunity to write the
article for Etsy
, I panicked.
I literally had about 10 minutes to pull it together. They had a tight deadline.
I wasn't even sure if it was the right thing to do.
I'm not good with words. Could I write an article for a blog that gets a million and a half hits
per month
?
Would I be exploiting this horrible tragedy? I'd never want to take the focus and put it on myself. Ever.
I stopped and said a quick prayer and felt a complete peace.
God was telling me to just write it.
And so I did. In my hurry, I forgot to add Heather's contact information.
So as emails began pouring in, I kept sending people in her direction, hoping she could still handle the hundreds of sellers who were jumping on board.
And she did. She handled it all beautifully.
And so now it stands.
A place for children to play. And ask "why is this called Cora's Playground?"
A place where Cora will never get to play, but her siblings will.
A place where Joel and Jess will smile through tears, every time they see it.
Heartbreaking. Inspiring. And Hopeful.
At the dedication, 341 pink and green balloons were released.
Cora was on earth 341 days. But in heaven for eternity.
We don't understand, but we know that God is in control.
I can't imagine going through life not knowing Him.
And even in the darkest hour when you question if there really is a God, and why He would allow something like this, it's better to have Hope than be without.
Enjoy this Fall Monday. Hug your loved ones.
Rest in God's hope.