**This Giveaway is Now Closed. Thanks!**
Confession time: Despite being a great source of information on
when
to put up Fall decorations, I haven't put mine up.
I can't find them.
I can't find my fall decorations!
Seriously.
Am I a dork, or what?
I know they're in a box in the basement. But every time I've looked all I find are boxes marked "Christmas decs".
Plus there are crickets down there.
Big black crunchy jumpy ones.
I'm
terrified
of crickets!!
I got a shiver just typing about them.
So I'm thinking I'm just going to skip the fall decorations this year and put up Christmas stuff next week.
What? It'll be
November
!
So since Christmas is on my mind more and more, I've been making Christmas jewelry.
And I want to give one away. To
YOU
!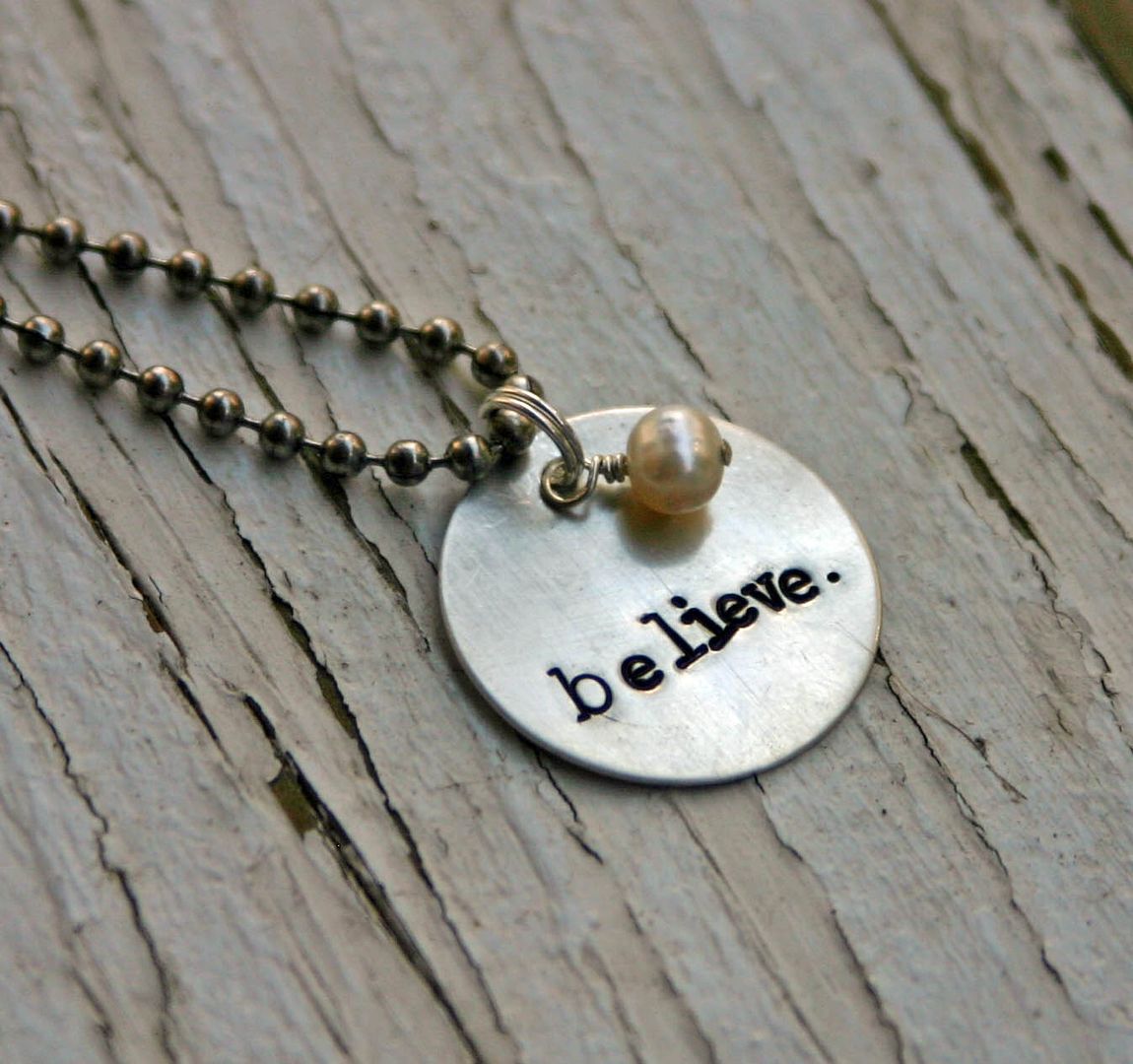 What I love about
this necklace
is that it can be interpreted in so many different ways.
At Christmas, I believe in Santa.
Year round, I believe in God.
To someone going through a difficult time, they may just believe that they'll survive!
It can mean whatever you want it to mean.
So, do you want to win?
1. Leave a comment with a confession. Hey! I confessed
two
things to you! I can't find my decorations, and my fear of crickets.
2. If you want to blog, tweet, facebook, etc. about it, leave a seperate comment for those and each entry will count.
I'll choose a winner through the random number generator on Saturday.