There is a song by Steven Curtis Chapman that says:
I can see the fingerprints of god
When I look at you
I can see the fingerprints of god
And I know its true
You're a masterpiece
That all creation quietly applauds
And you're covered with the fingerprints of god
So look around you and see where YOU can see God's fingerprints. Is it in nature? Kids? Animals? Where do you see them?
Here's how to join in.

1. Blog with your interpretation of God's fingerprints. Be sure to link back here so others can find the entire list of participants!
2. After you've posted your blog, sign the MckLinky below. Have fun exploring the other links as well!
Please only sign in if you're participating. Hopefully this will make us look at things through fresh eyes throughout the week!
-------------------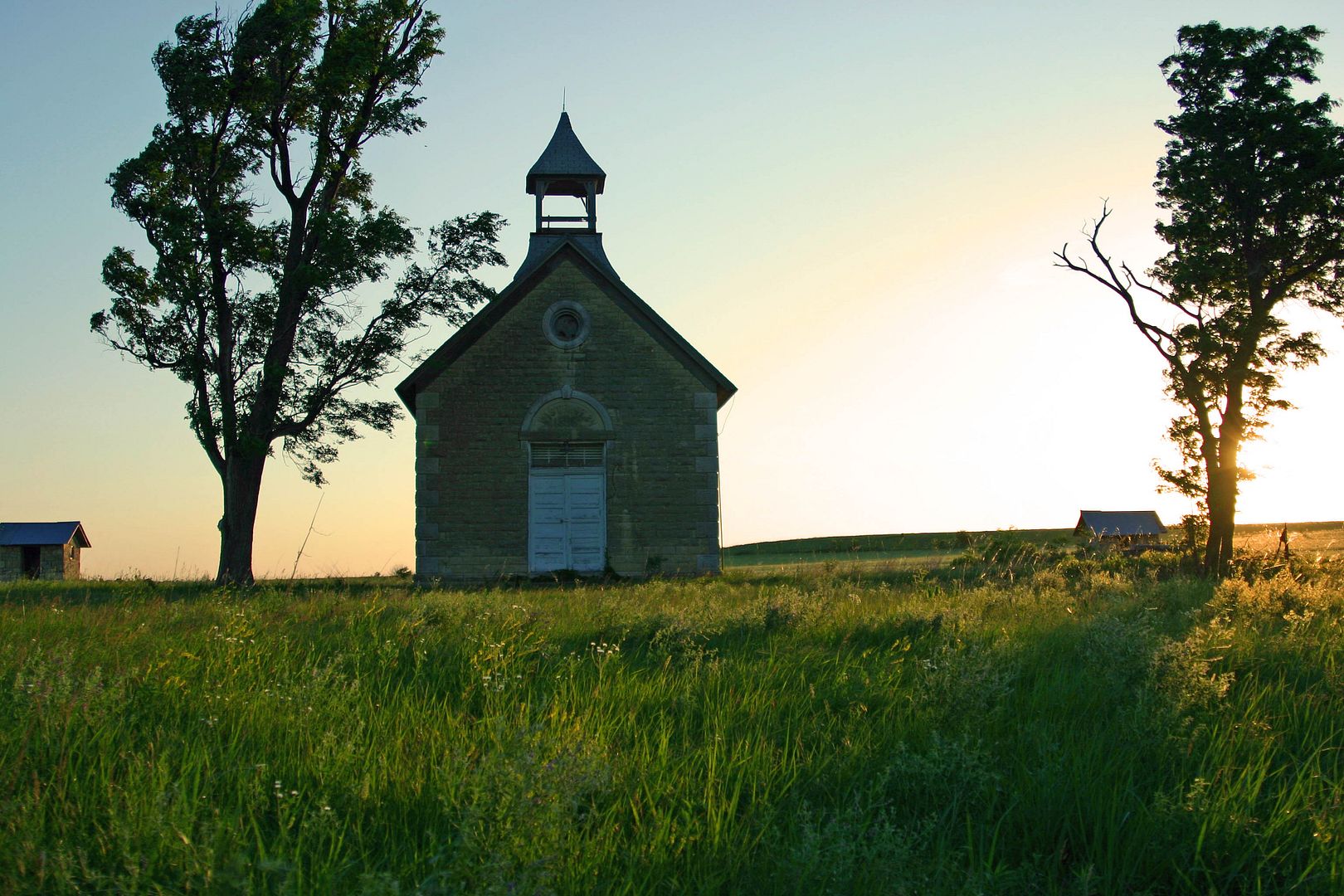 I passed this old school house one day while just driving down the road.
I wanted so badly to get closer and take better pictures, but my kids were with me and there was a No Trespassing sign. I didn't think it would set a great example for me to cross it with them watching. Ha!
I love that this school is still standing though.
I think about all the children that were taught here. How they learned about God right along with their spelling and math.
Of course God is a taboo subject in schools these days.
But that won't ever stop us from teaching our kids about Him.
Only be careful, and watch yourselves closely so that you do not forget the things your eyes have seen or let them slip from your heart as long as you live. Teach them to your children and to their children after them.
Deuteronomy 4:8-10