There is a song by Steven Curtis Chapman that says:
I can see the fingerprints of god
When I look at you
I can see the fingerprints of god
And I know its true
You're a masterpiece
That all creation quietly applauds
And you're covered with the fingerprints of god
So look around you and see where YOU can see God's fingerprints. Is it in nature? Kids? Animals? Where do you see them?
Here's how to join in.

1. Blog with your interpretation of God's fingerprints. Be sure to link back here so others can find the entire list of participants!
2. After you've posted your blog, sign the MckLinky below. Have fun exploring the other links as well!
Please only sign in if you're participating. Hopefully this will make us look at things through fresh eyes throughout the week!
-------------------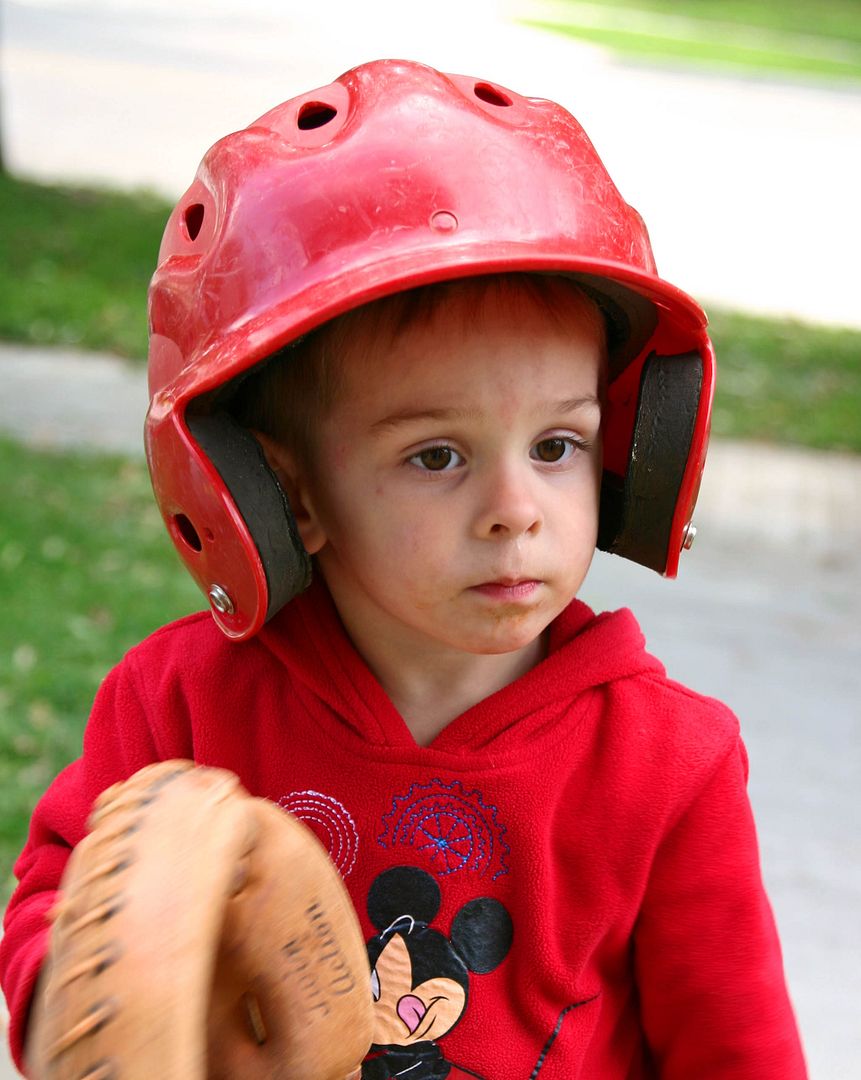 The Baby, who's really about to turn 3 years old and is not a baby anymore, is one of those kids that talks
so
darn cute!
He calls the mailman a "mail truck".
And our mailman comes on foot. But everyday when the mailman comes up on our porch, The Baby yells "Mail truck here!!"
And as with most little boys, he loves cowboys.
We even go to church with a few.
And a cowboy to him is a "YeeHaw boy." Ha!
He loves "YeeHaw boy" movies. He loves to put on a big hat and pretend that he's a "YeeHaw boy" on a horse.
This stage will be gone in an instant, I just know it.
But for now I'm holding on to it dearly. No one in the family is allowed to correct him when he says things like this. :)
We just hold back the laughter and enjoy the moment.
(The picture has nothing to do with his speech. It was just the first one I grabbed. Dirty face and all.)