I love apples.
Seriously love them.
I may have even kissed one before taking a bite once. But let's not discuss that.
We're going to make a delicious
easy
apple pie with crumb topping.
Slice and peel about 5 or 6 apples.
I don't peel them completely.
Besides being lazy, I like the bits of peel left on for flavor and nutrition.
It's a nice rustic perfectly imperfect kind of thing.
Those go into a premade pie crust. What?!
If it's good enough for
B. Smith
, it's good enough for me.
While I try not to be a brand snob, when it comes to pie crusts, Pillsbury is the best.
There really is a difference.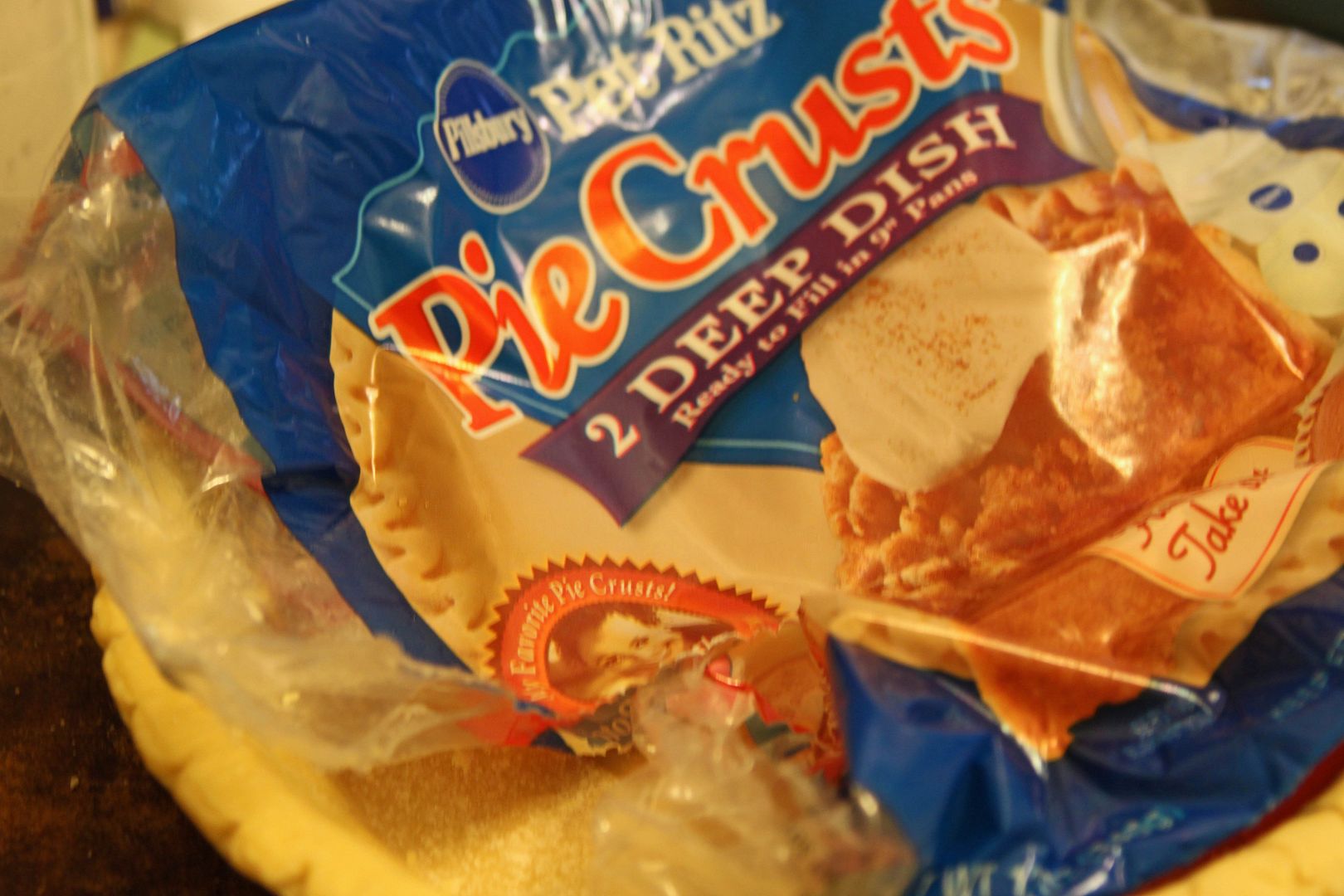 After baking for about 35 minutes, you pull it out and sprinkle on the crumb topping.
Bake for another 40-50 minutes.
Ingredients -
1 deep pie crust
5 Tbsp. melted butter
1/4 cup packed brown sugar
1 1/4 cups flour
5 or 6 delicious apples, peeled and sliced
1/2 cup sugar
lemon juice
1 tsp. cinnamon
1/4 cup rolled oats
1. Preheat oven to 350 degrees. In a large bowl, combine apples, sprinkle of lemon juice, 1/2 tsp. cinnamon, sugar, and 1/4 cup flour. Toss together and let stand 10 minutes, stirring occasionally to dissolve sugar.
2. Scrape mixture into pie crust, set on a baking sheet and bake for 35 minutes.
3. While the apples are baking, mix melted butter, brown sugar, remaining 1 cup flour, remaining 1/2 tsp. cinnamon, and rolled oats in a small bowl. Pinch or stir with a fork until crumbly.
4. After 35 minutes, remove pie and sprinkle with crumb topping. Return it to the oven and bake for 40-50 minutes until the top is golden brown.
Let cool and serve.
My personal serving suggestion -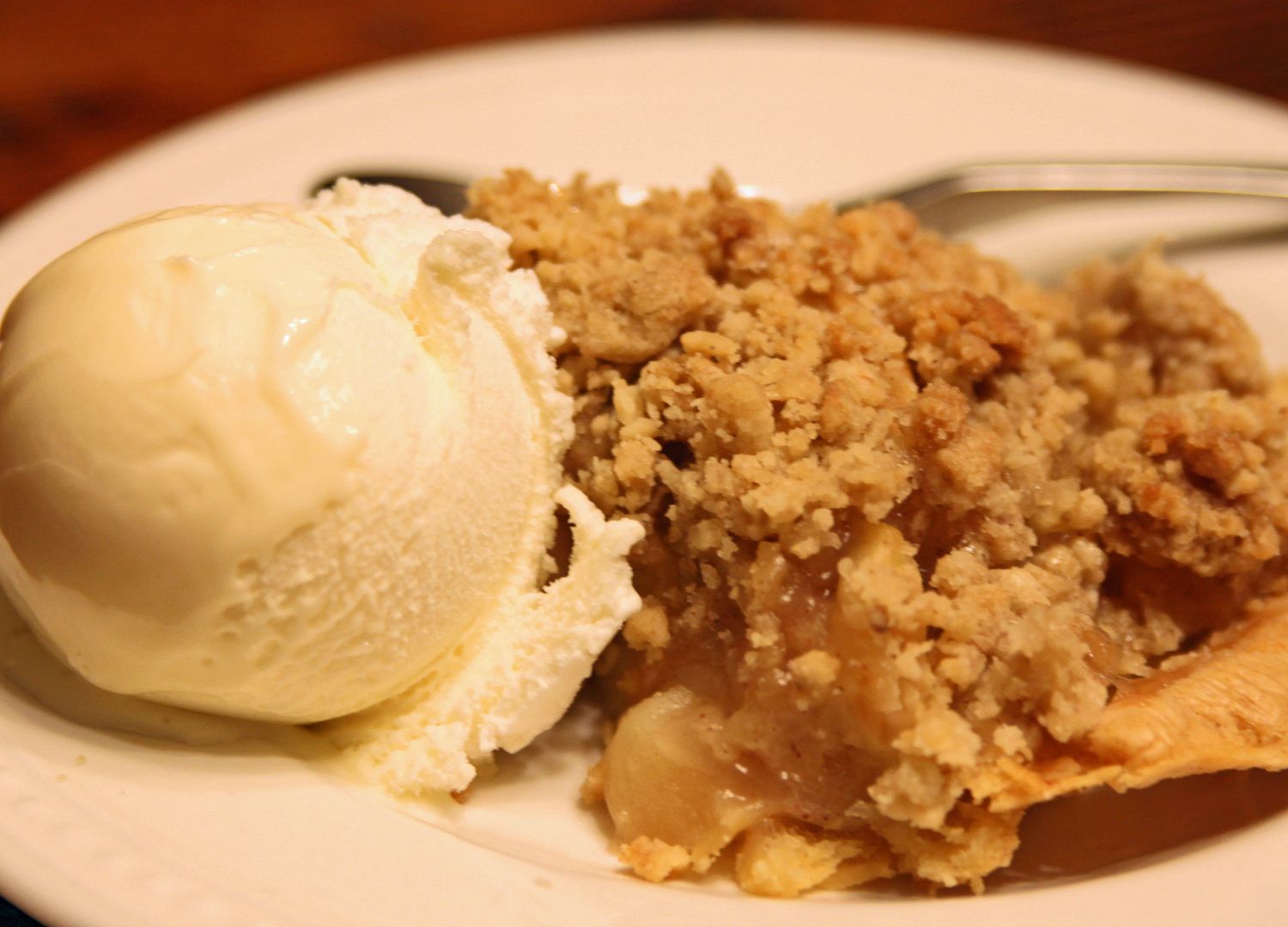 If you've never made a homemade apple pie, this is a great one to start with.
You can even do it for Thanksgiving dinner! Put it all together and bake the day before.
Easy peasy.