If you're a member of my family, look away now.
Go on.
No really! Click on a different page!
I still see you.
Okay, they're finally gone.
Stubborn bunch.
It has been cold here lately and that brings out my inner
Martha
.
I've even been known to pop on an apron, just because it is cute.
I dream of being a domestic crafty goddess.
So the kids and I made our Christmas cards.
You may have seen my cards before. I only make them a few times a year and I'm certainly no expert, but it's really fun!
I made a template out of cardstock.
Let the kids trace, cut and glue.
The great thing about this is it cannot be messed up!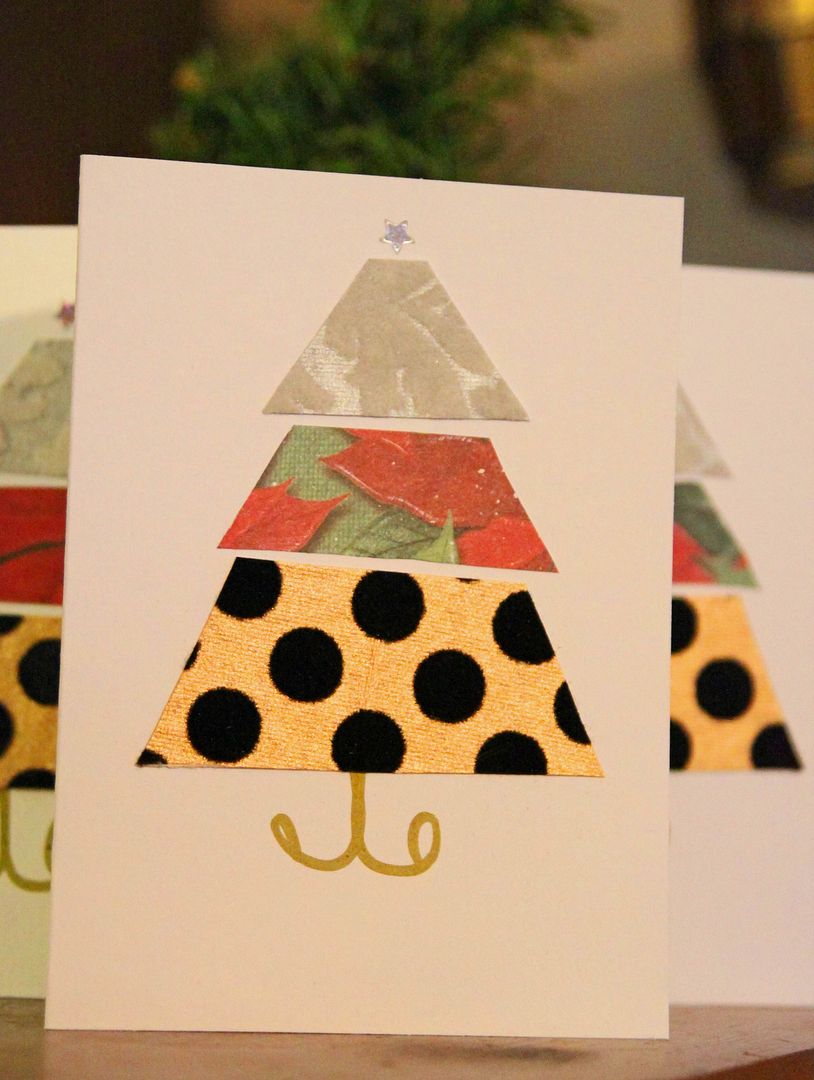 I took these pictures at night and the lighting is poor.
But the top paper (swirly pattern) and bottom paper (polka dots) are both fuzzy.
Textured. Cute. On clearance at Hobby Lobby!
My friend actually thought they were fabric and that would be a great idea too.
Use fabric on this design.
I wanted to do a little more embellishing, but I'm
lazy
busy
so I may have to settle for the way they are.
But I wanted to share them with you, in case you were looking for a crazy easy and cute craft that is kid friendly.
And on the Christmas note, I'm about halfway done sending out emails for the
2009 Blogger Ornament Exchange
.
It's no small task.
I need to find about 2 more hours and send the rest.
But they're coming, so don't worry!
I need coffee. See ya.
(p.s. Come see other people's
Holiday Inspirations
.)