We (finally!) had craft time today.
This kept them entertained for a reallllly long time.
That is always a good thing.
Large marshmallows
Sucker sticks
lots of candy
frosting for glue
The Boy.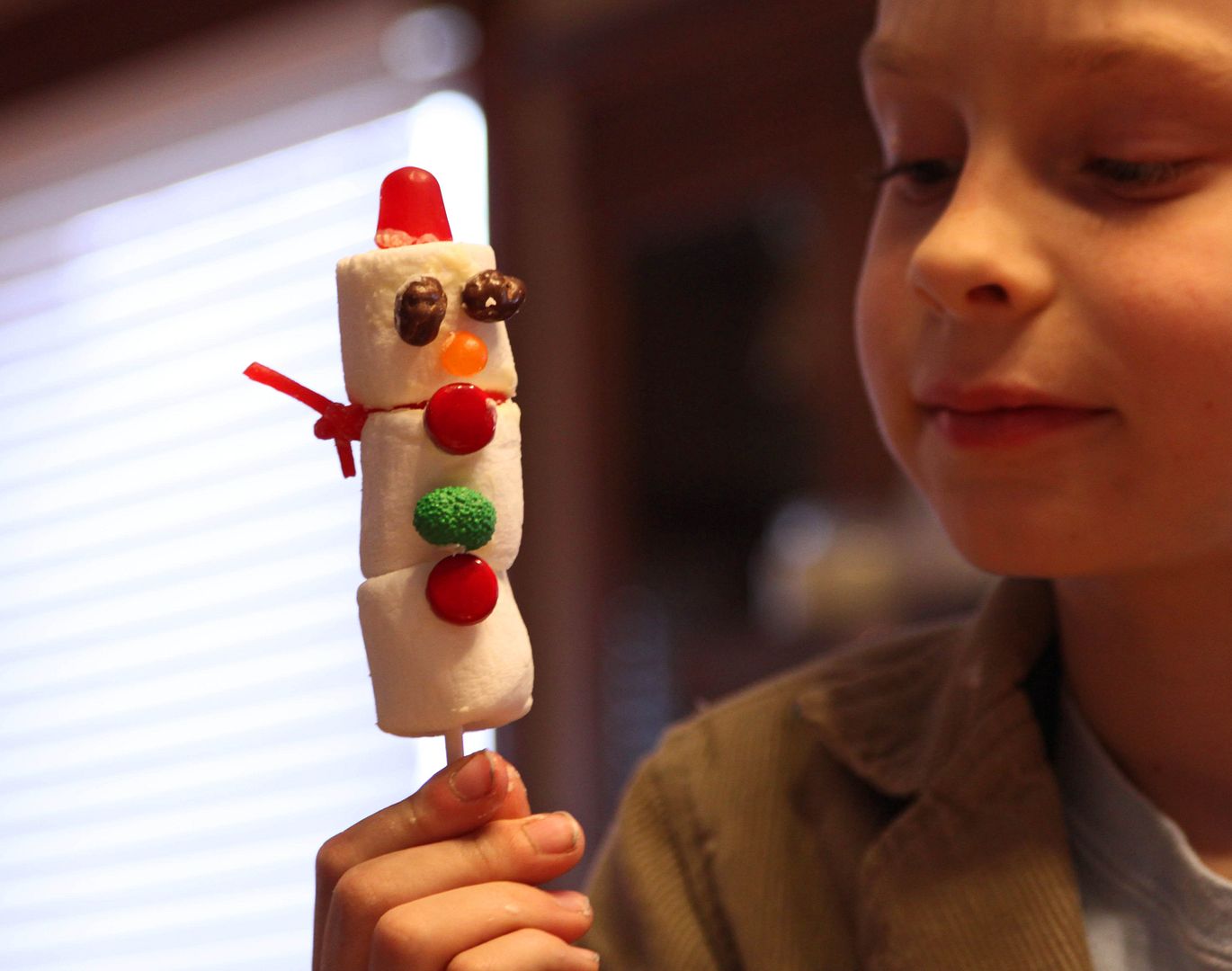 The idea initially was to dip the snowmen in white chocolate before decorating.
I, being right on top of things as always, realized too late that we didn't have enough white chocolate.
So we just used little dabs of frosting as glue instead.
I gave each kid a different color toothpick to use for the glue.
Pretzel sticks would've made cute arms too, but yeah... didn't have those either.
The Boy's friend.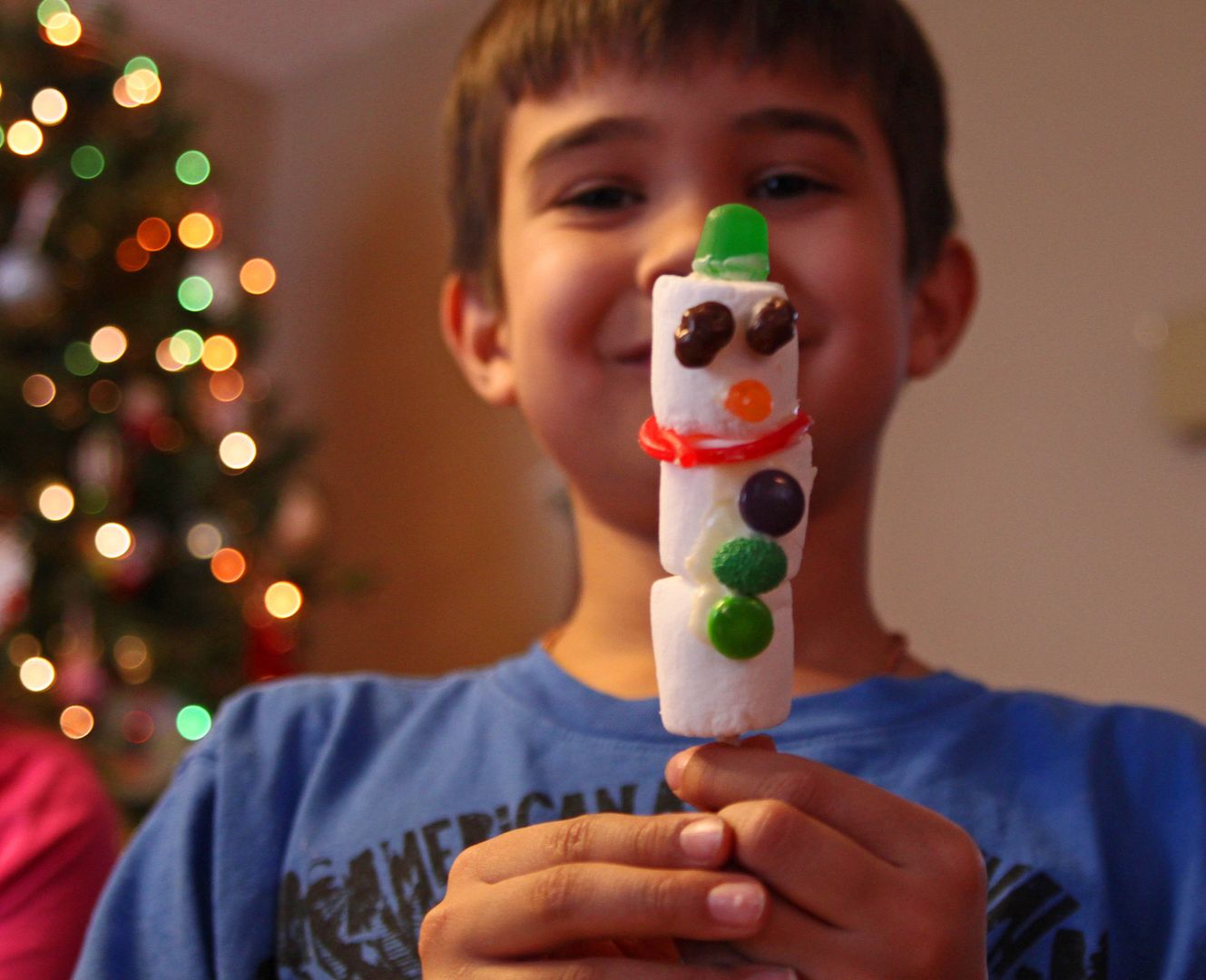 The Baby.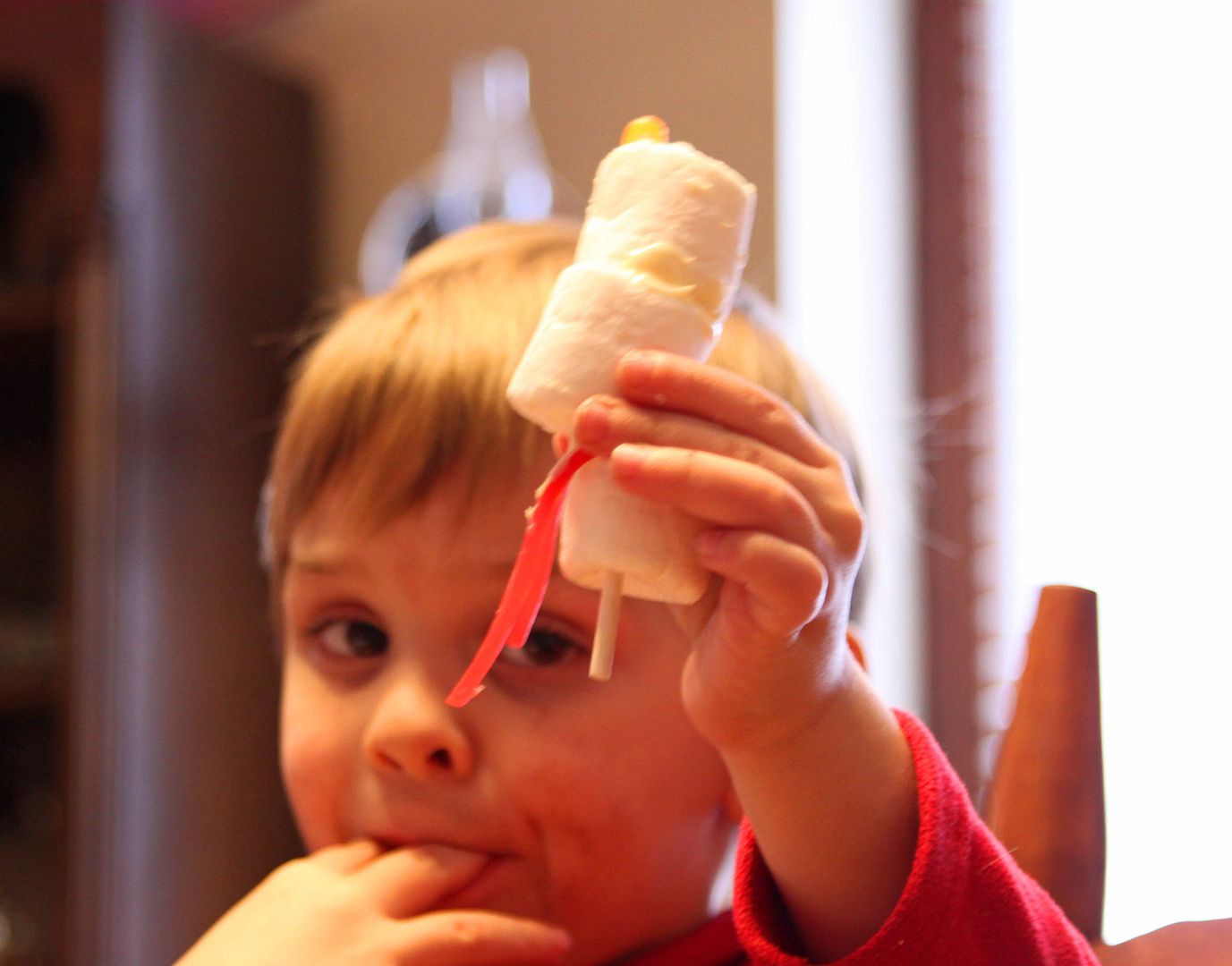 The Girl. I realize I should be looking at her or her creation, but did you see that amazing Christmas light bokeh behind her?! Ohmygoodness. Can't even stand it.
From this day forward every picture I take will be in front of a Christmas tree.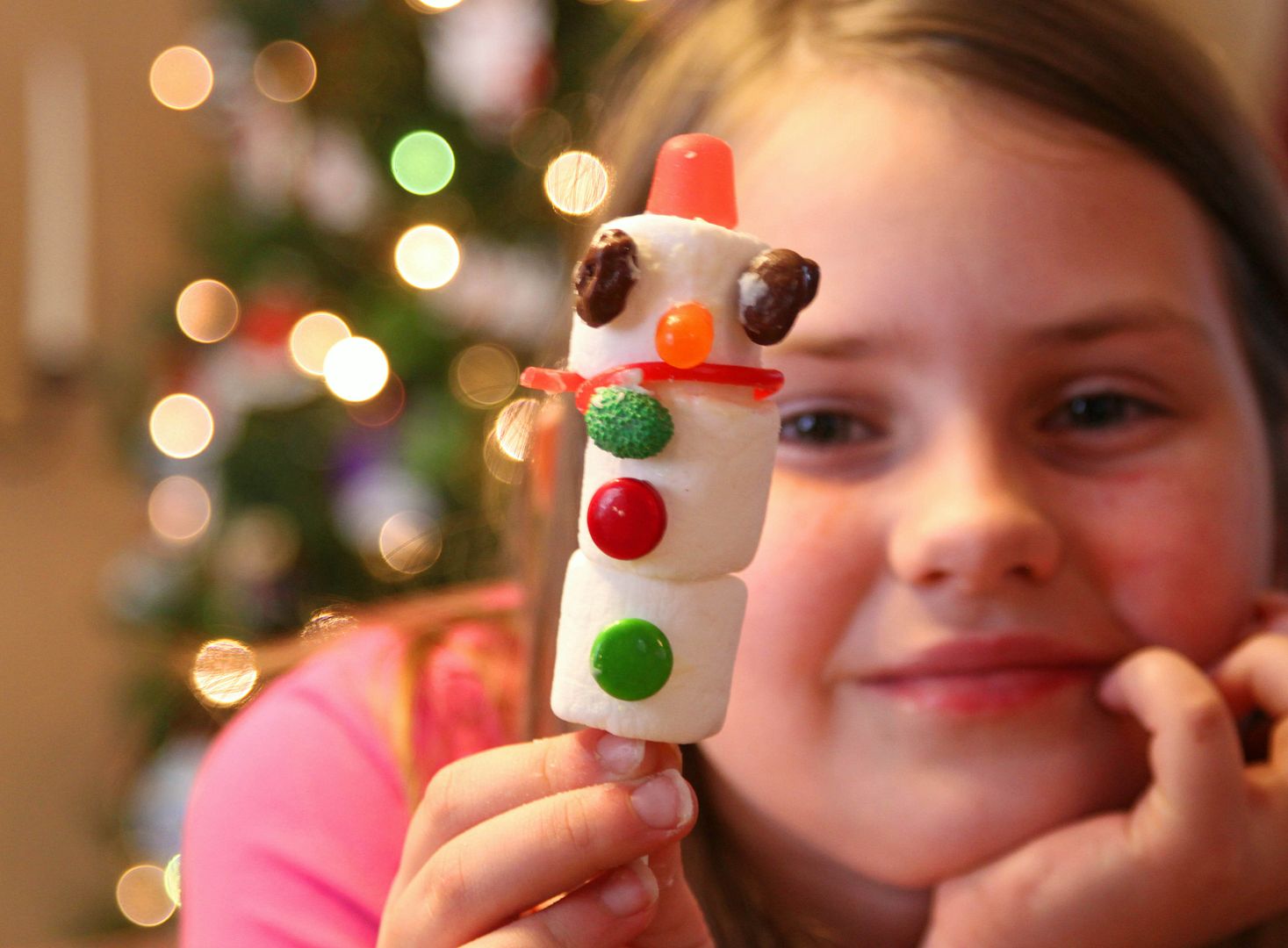 Mine. Yeah, I made one too! The kids can't have all the fun.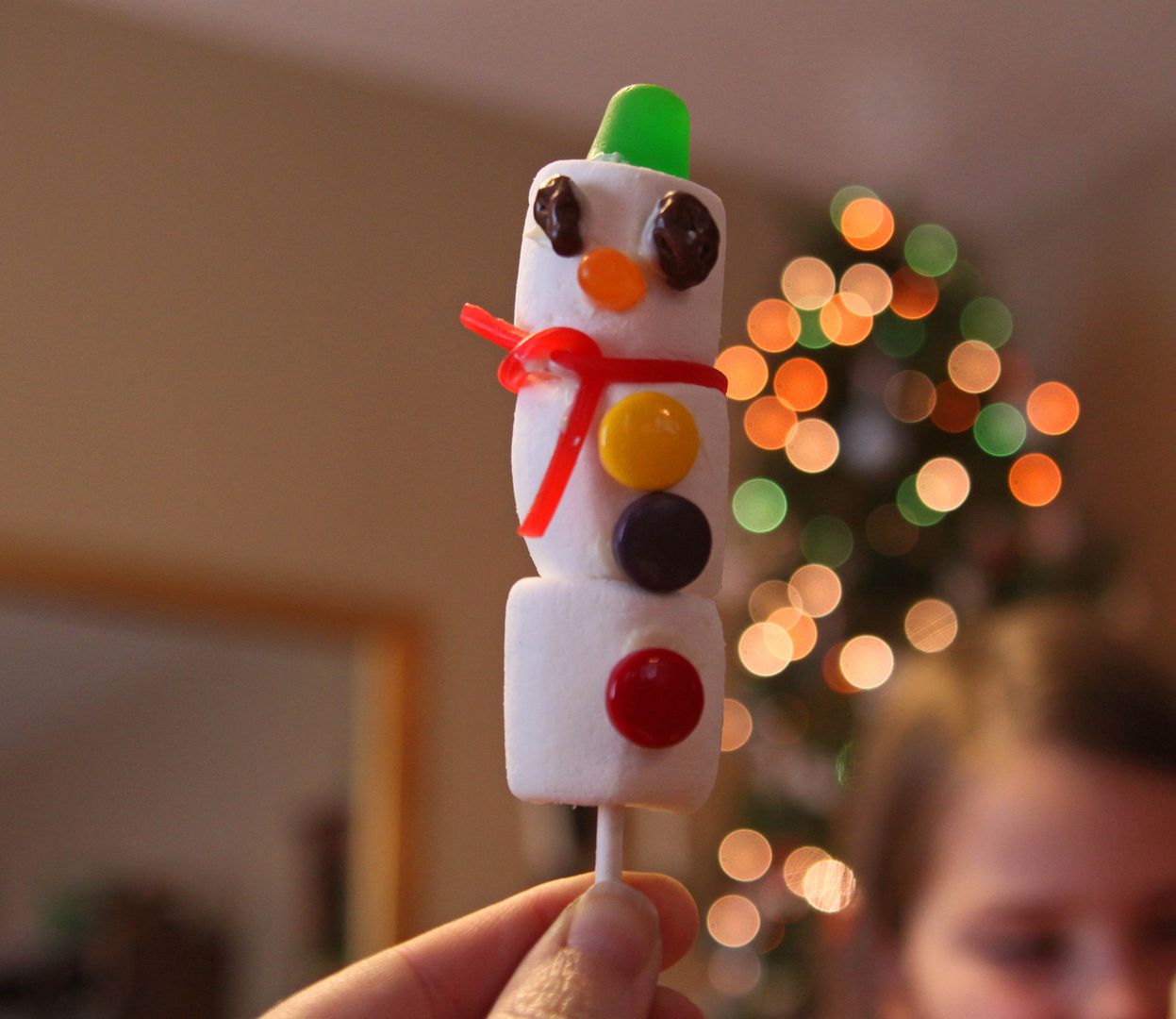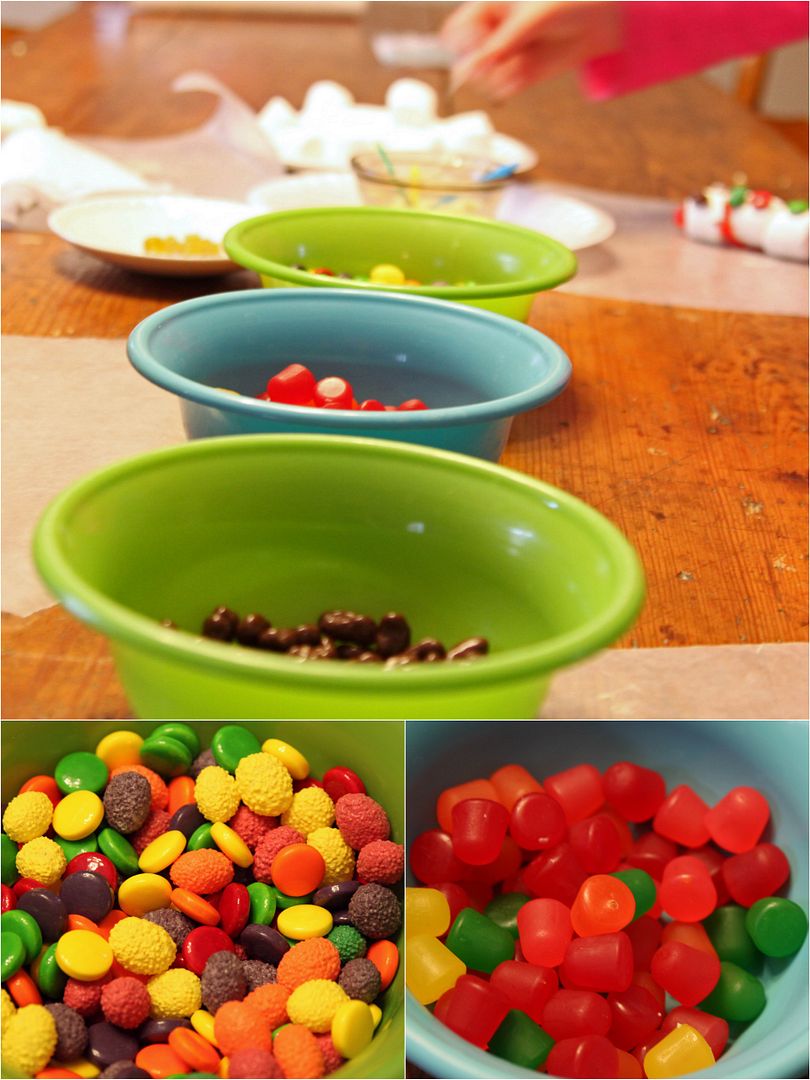 My camera battery died right as I was taking pictures.
No big deal really except it made me realize I haven't charged it since early Fall.
Oh.My.Gosh!!
That tells me just how few pictures I've taken recently! Crazy.
I can't wait to start taking them more often again.
And to create new jewelry again.
Just you wait, there's big things coming from me.
BIG
, I tell ya.
Or maybe that's just my thighs from all this candy...
p.s. The winner of the Life is Sweet necklace is
Laura
! You really need to check out her blog. This couldn't be more perfect for her.