That's easy to say, right? "Anything is possible."
But I'm slowly starting to believe it.
I have a problem with stubborn-ness.
The other day when I listed the
Blessed Necklace
and promised to donate part of the proceeds to Haiti, I honestly thought we'd sell 30 or 40.
At a $10 donation per necklace, that would be $300-$400 going to Compassion International.
And I would've been thrilled with that!
But God had a different plan.
And as I'm typing this, the current total raised to help Haiti is
$1690!!
Are you stinking kidding me?! That's incredible!!!
Wall plaque courtesy of my friend,
Trasie
. Original rainbow art, courtesy of my kids.
I'm blown away by the generosity.
The blog features people are doing on this project: Using their own voices to help people in desperate need.
The emails I'm receiving.
It's all a flood.
My emotions swing from excitement, to fear, to hurt.
I'm so excited that this has struck a chord with people. But can I do it?
And then when I watch the news coverage of Haiti, I'm reminded again that these are
real
people.
Real
children.
Real
lives. That are shattered.
And Yes I can do it! I have to! For these precious people who are hurting so badly.
I spent hours and hours yesterday hammering.
I do a weird lip biting thing when I hammer.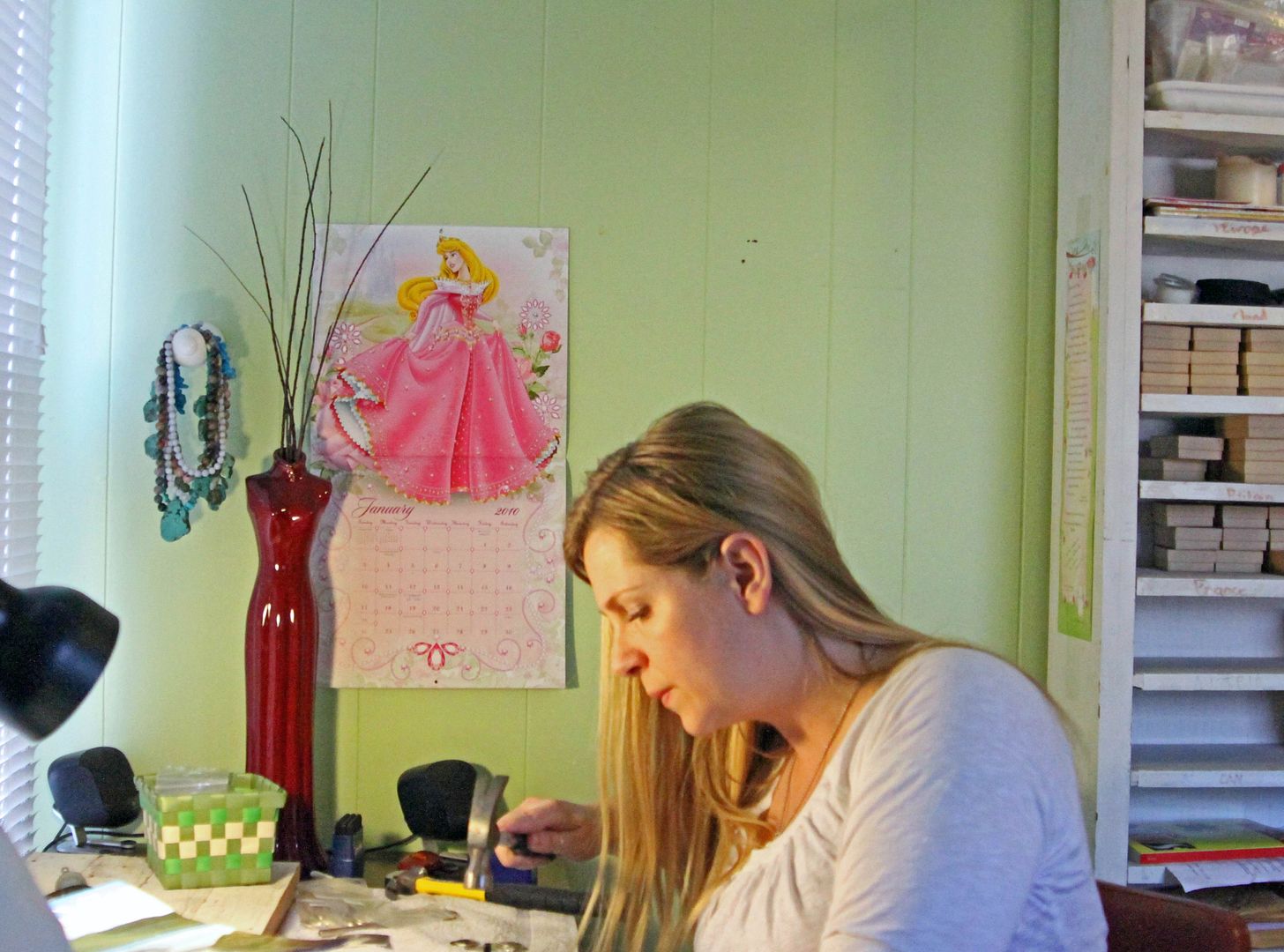 Thank you guys for your support!
Thank you for your encouragement.
Thank you for your prayers.
Please keep them up.
Anything is possible!