I'm a wimp.
No really. I am.
I don't like being cold.
I don't like gray weather.
I like sunshine and vivid color.
Sadly, I don't rule the world.
We got a lot of snow over the past few days.
This was my view. From the inside, looking out.
You don't think I'd actually go out in the cold, just to take pictures of the snow, do you?!
Nope. I shot a few pics through the windows.
The ones that were clean enough, anyway.
We have awesome neighbors that clear our sidewalks for us.
Isn't that sweet? The Midwest rocks.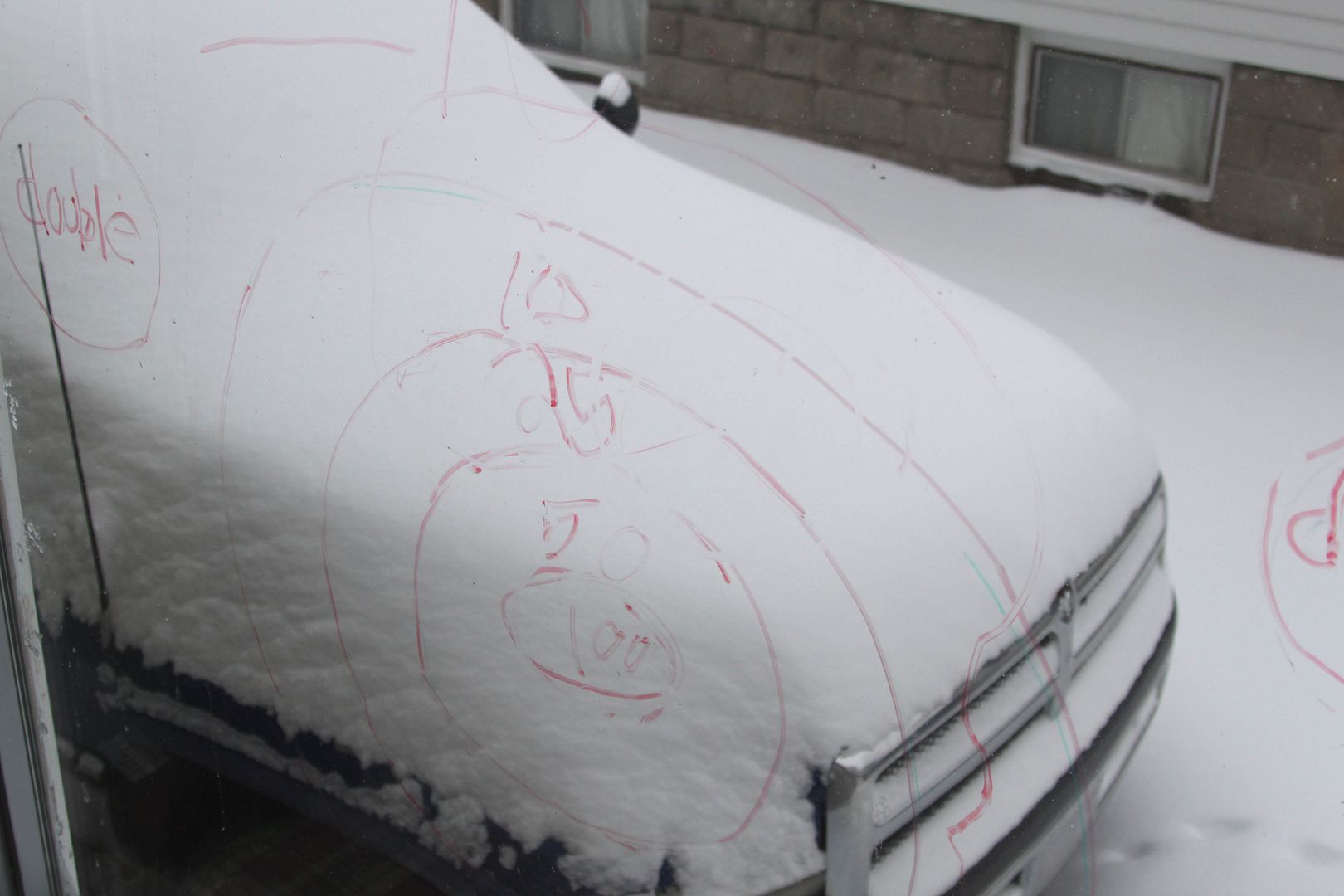 We let the kids draw on the window with a dry erase marker and play darts.
We have 4 of those guns that shoot the suction cup darts.
They love it! We have family battles at this window. I usually lose.
Before company comes over, we wipe off the windows real quick and pretend that we're a normal family.
When The Man got home from work, he decided to take us all sledding.
It's so much fun, but our sled is quite big.
Me, with the sled sitting on my shoulder.
And looking thrilled. (I actually was happy, I don't know why I look annoyed.)
And without a stitch of makeup on.
Why is it that every picture I show of myself here on the blog, I have no makeup?
That's a shame.
Because when I'm done up, I'm a dead ringer for Megan Fox.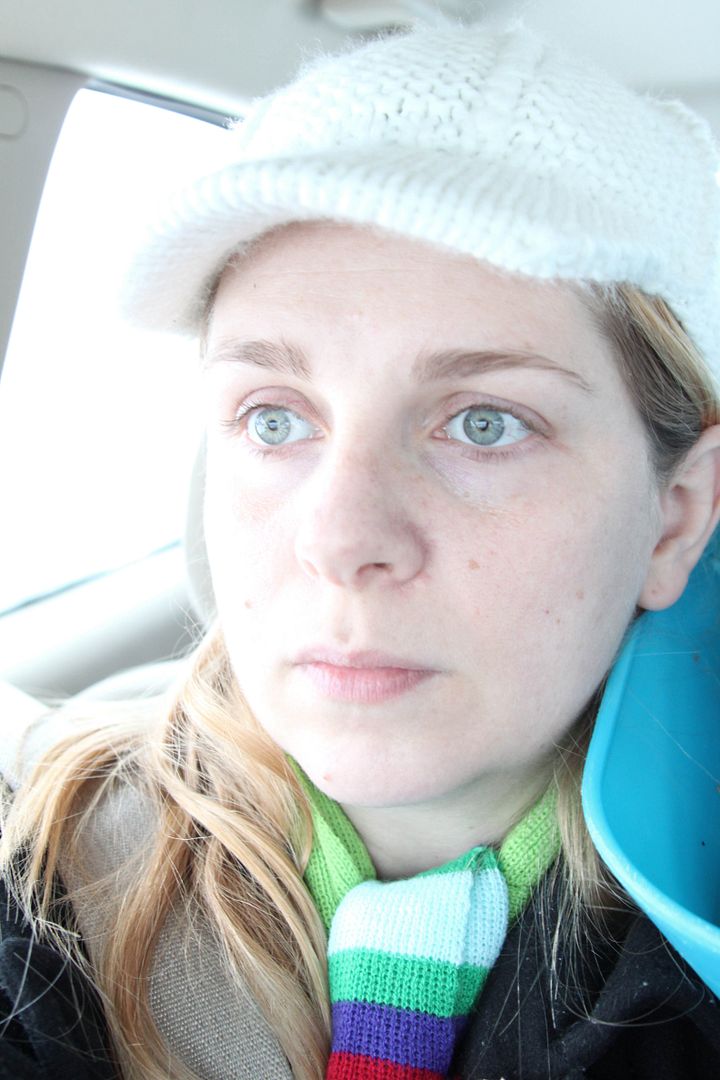 Happy Weekend to you!
I hope you get lots of sleep, sunshine, and dark chocolate.