Little story:
When The Man and I were newlyweds I worked at a travel agency.
Prior to that I had been a flight attendant and had gone to school and earned a degree in Travel and Tourism.
I'd worked for 2 different airlines in numerous positions, including training other people.
I had a lot of knowledge in the industry.
But this agency insisted on hiring me as a receptionist to start.
They assured me that they'd move me into a travel agent spot very quickly.
So I was the secretary (with the title of "receptionist.") I answered phones.
Played hours of tetris. Surfed the internet for other jobs.
Stocked the travel brochures.
It bored me to tears.
I spent about 3 hours a day ordering new travel brochures and stocking them on the shelf.
The promised promotion to a travel agent never happened.
I finally quit the job and went back to work for an airline that was thrilled to use my knowledge.
Then we had a kid. Then moved to Colorado and had another kid.
Then we moved back to Kansas. Then a few years later had a third kid.
Now skip ahead a few years.
One day recently my friend and I were in a thrift store and she pointed out a white wooden shelf.
Obviously handmade, chippy paint...
I loved it! Had to have it. For $5? You bet.
I had no idea where I'd use it in my home.
The shelves are so close together that almost nothing will fit on them.
Not even a can of soda.
It's only about 7" deep.
After I got it home, I moved it into my office.
And would you just look at how perfectly my things fit in there?!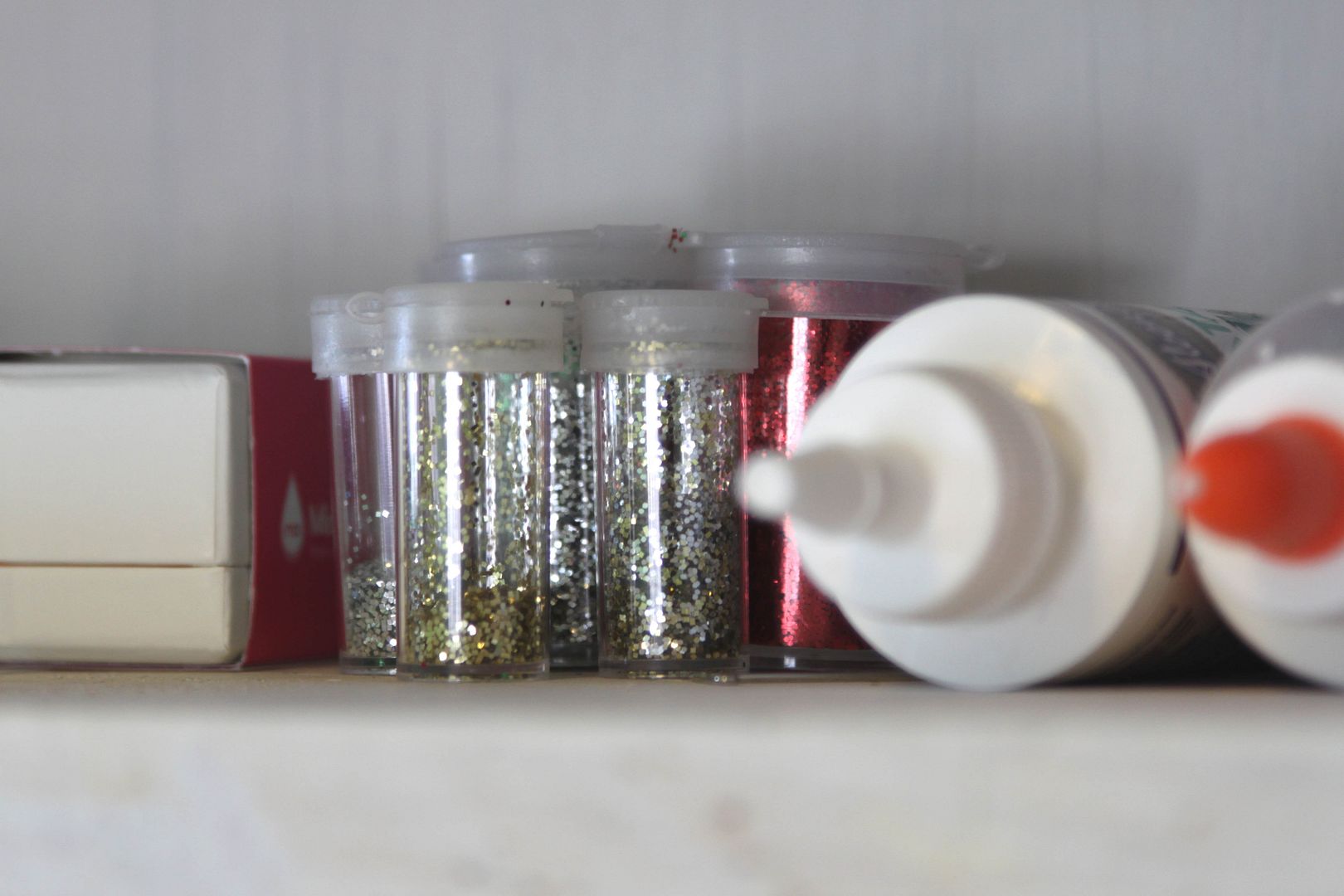 When I was stocking it I realized that it has names of countries written on it.
It slowly dawned on me that this is the exact shelf I spent so many hours stocking years ago!
Back then I grumbled when I saw Greenland and Luxembourg.
Now I wonder if these are places I'll get to travel someday.
England? Hmmmm, yes... maybe England.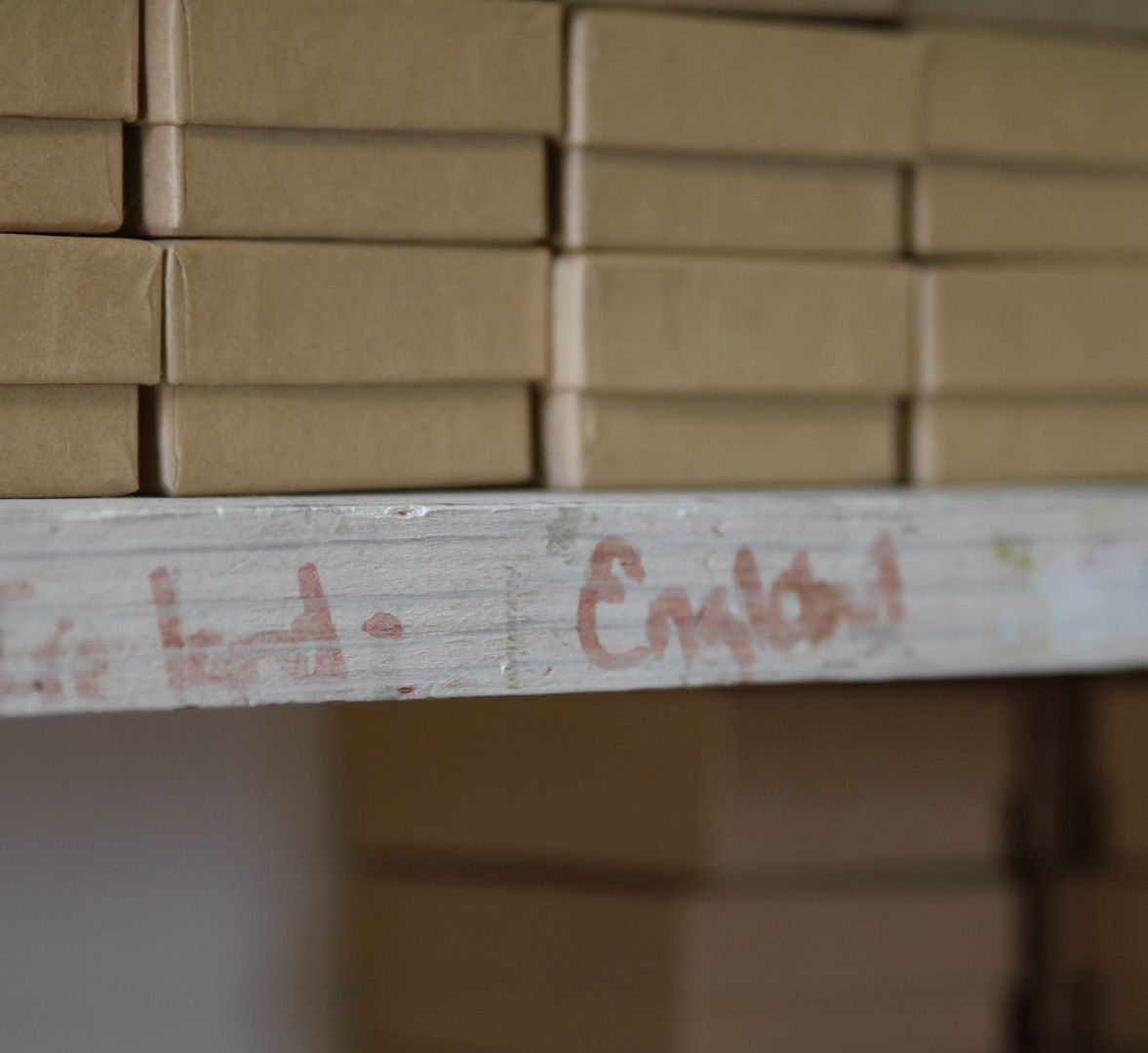 How cool is our God?
How amazing that He really does pay attention to every little detail of our lives, even if it's miserably stocking shelves.
And now this in my home, helping me thrive with my jewelry business, and giving me big dreams rather than stifling them.
How awesome that He took time to have me buy this shelf in the thrift store and revealed to me the true value of what I was doing years ago.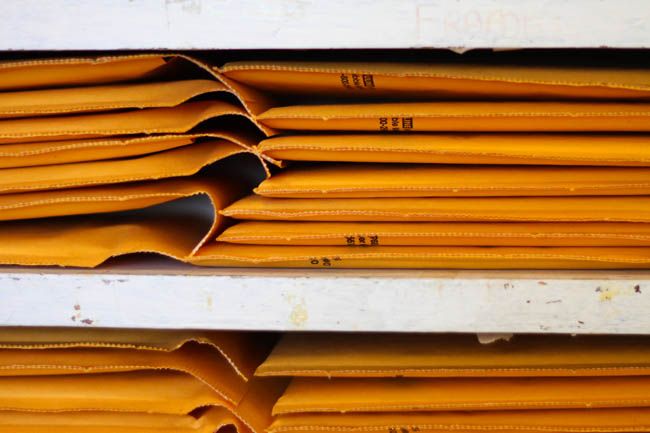 God truly does care. And looking back now, I realize that I should have been grateful, not grumbling, to be stocking the shelves.
Let every little thing that we do be for His glory.
He's always there... looking, loving, caring.