My post today was supposed to be telling you about several new pieces of jewelry for sale in
my shop
.
Like
this one
.
Or
this one
.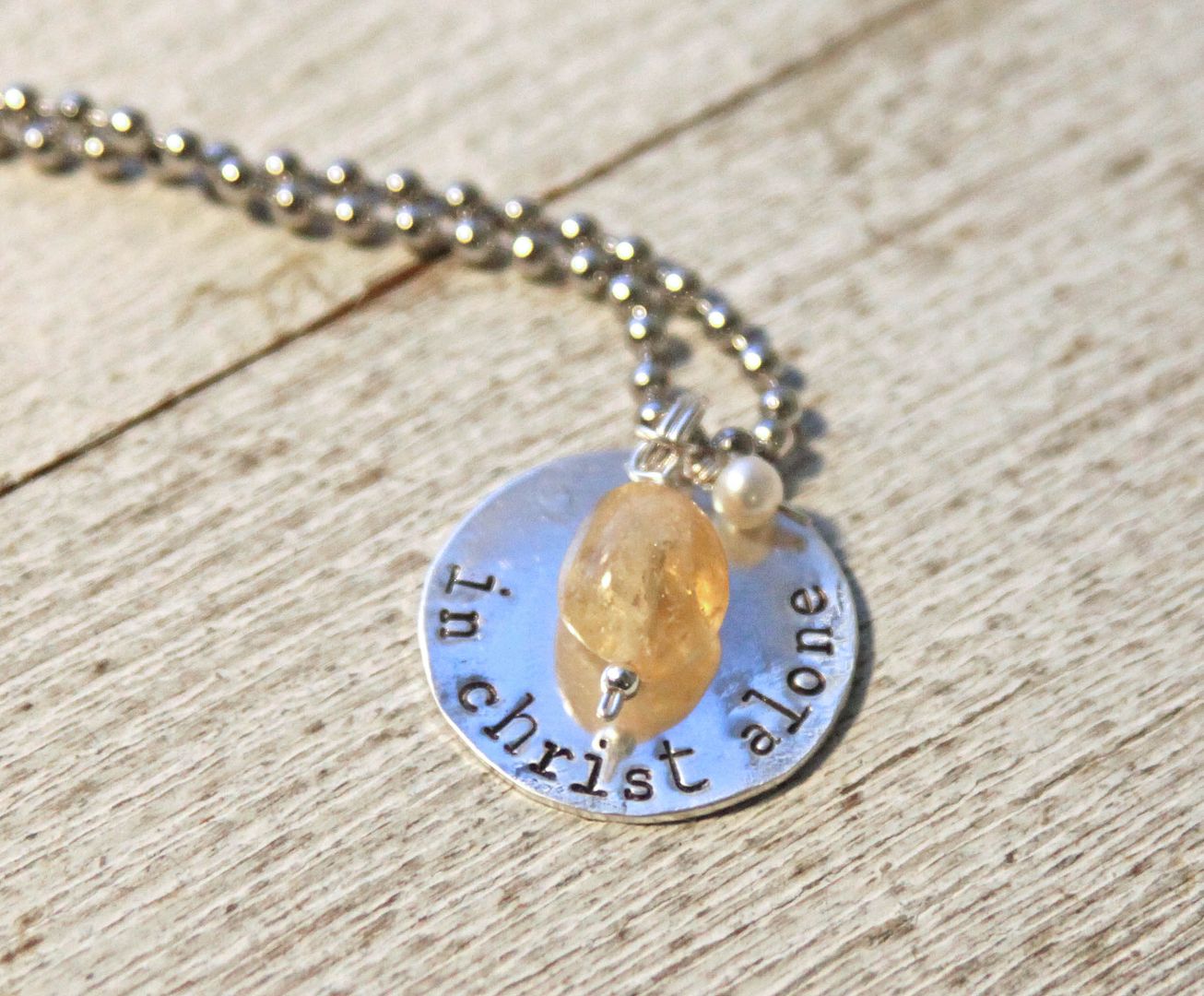 But as you've heard by now, a tragedy occurred in Haiti.
And I can't get it out of my head.
My heart is crushed.
I can't even fathom the devastation. The pain.
The Man and I have actually been talking lately about going on a missions trip to Haiti.
We have friends who are missionaries there.
We are so blessed with our warm homes, our computers, our blogs and twitter, laughing and making connections with people, fast food and coffee, throwing out shoes just because they're out of style... While just a few hundred miles away the poorest country in the Western Hemisphere just became poorer.
I'm not suggesting that you need to feel guilty and give up your snuggie, coffee, or computer.
But I'm offering a way to help, if you feel led.
From now until ... I don't know when... $10 from every Blessed necklace sold will go to Compassion International to assist those in desperate need in Haiti.
(if there are none in stock, please check back. I'm restocking them as fast as possible.)
I've already sent them the first payment this morning. I'll send more as soon as I can, so they can get the funds they need.
If you can't afford to purchase, I understand.
But if this touches your heart the way it did mine, please pass it on.
Spread the word.
Encourage others to help.
Remember how blessed we are! And that we can bless other people as well.
***Update: As of 5:16pm on Friday, we have raised over $900!! You are amazing!***