The Man and I don't get dates very often.
We have no sitter.
Not because our kids are terrible, just because ... well, I don't know.
We just can never find a sitter.
So our Valentine's Date often turns into a dinner for the entire family.
We make it a "fancy" meal.
You know, store bought ravioli.
But the red sauce makes it work for Valentine's day.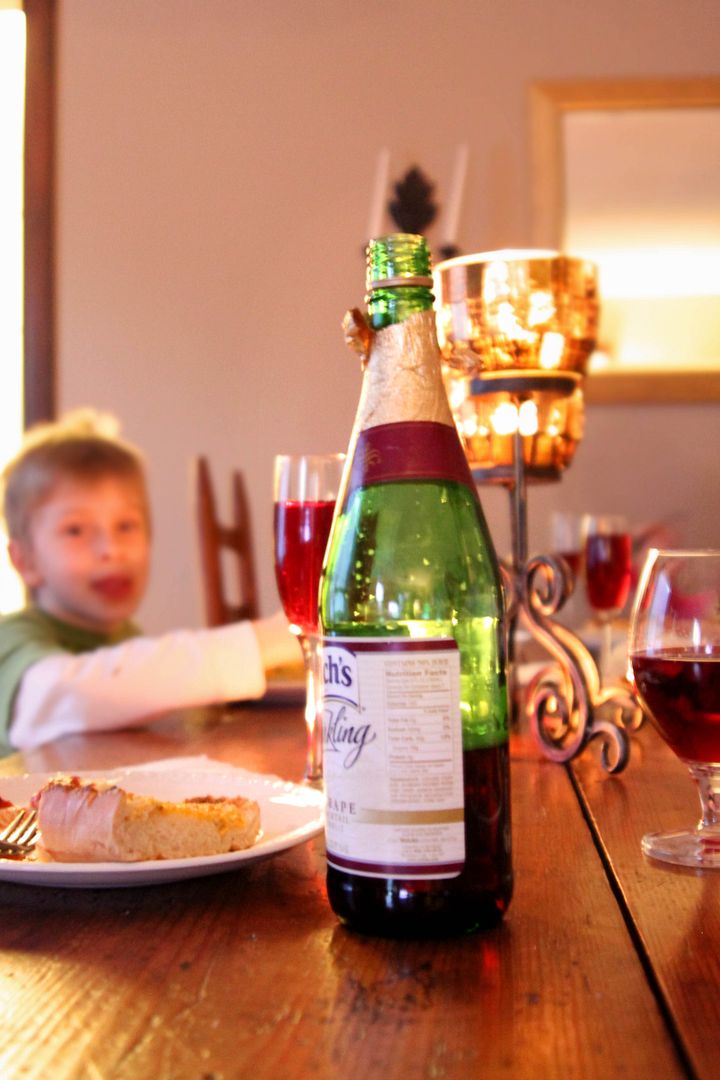 They get to drink sparkling grape juice out of nice glasses.
And have candles on the table.
We talked about the kind of people they should marry when they grow up.
We prayed for their future spouses.
We used our manners.
Then The Girl put her chin in her hand and headed off to fairytale land in her head, dreaming about her Prince Charming.
The Baby talked about trains along with loud "Choo Chooo!!!" noises.
The Boy started break dancing on the floor next to the table.
The Man and I just shook our heads and laughed.
Pure romance.
My poor deprived children have never had an ice cream cake.
Can you imagine?
So that was their gift from me.
They were so excited they screamed.
(We all had some for breakfast this morning too. Right about now, I'm the coolest mom in the universe.)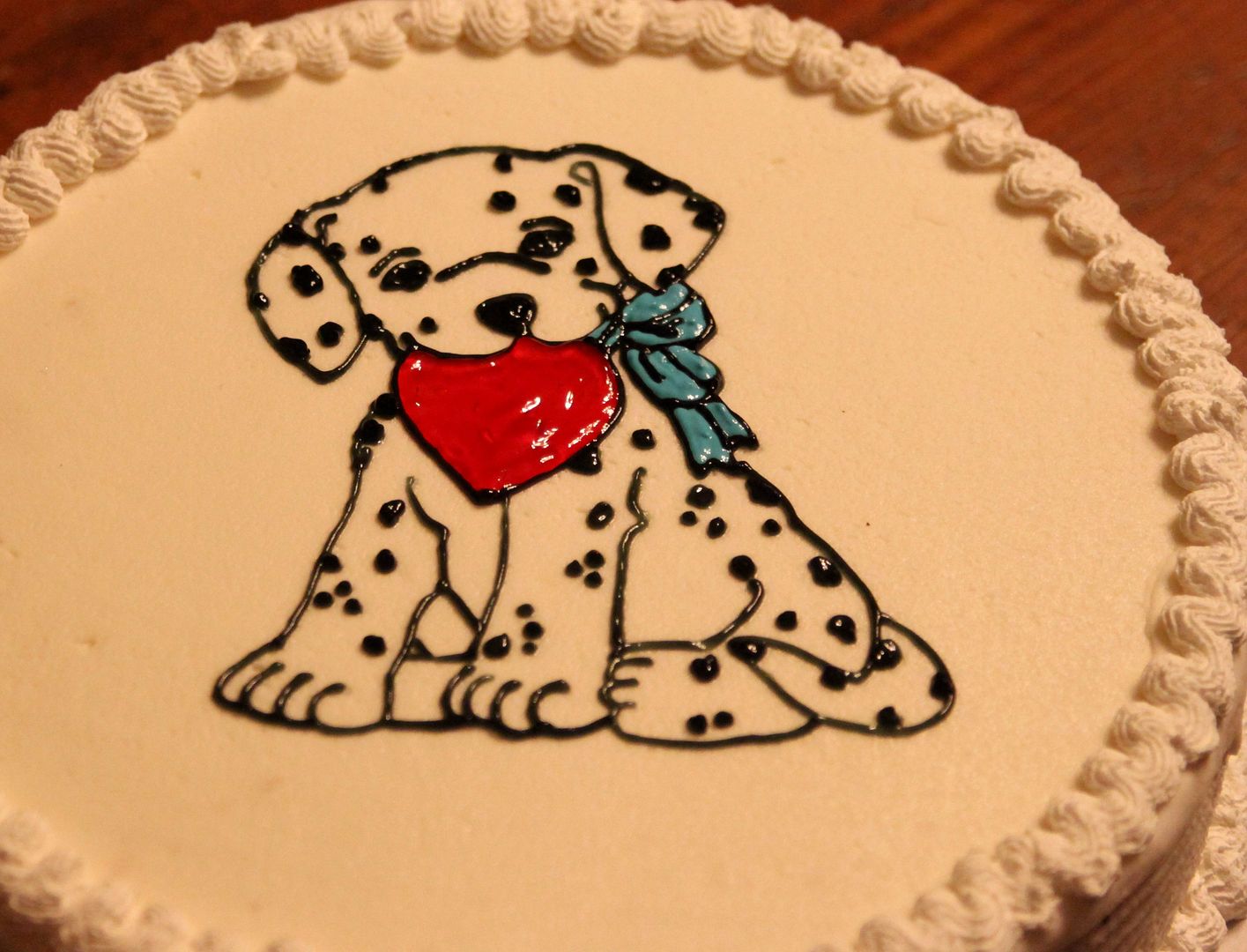 Only one glass of grape juice got spilled.
Not too shabby.
No broken dishes.
But those dishes are still on the table.
I suppose I should go load them into the dishwasher, huh?
How was
your
Valentine's Day?