***This giveaway is now closed. Thanks for the entries!***
I have a confession.
I've been in a
funk
this week.
People haven't been very nice to me, and I haven't taken it gracefully.
As much as I would love to write a blog that's happy and perky all the time, I just can't.
As much as I love sunshine and rainbows, my life isn't always filled with them.
As much as I've tried to be tough, I don't do well with rejection.
So you know what? The best way to cheer myself up is to do something nice for someone else.
I want to give one of you a necklace.
This one
. Just a Chick.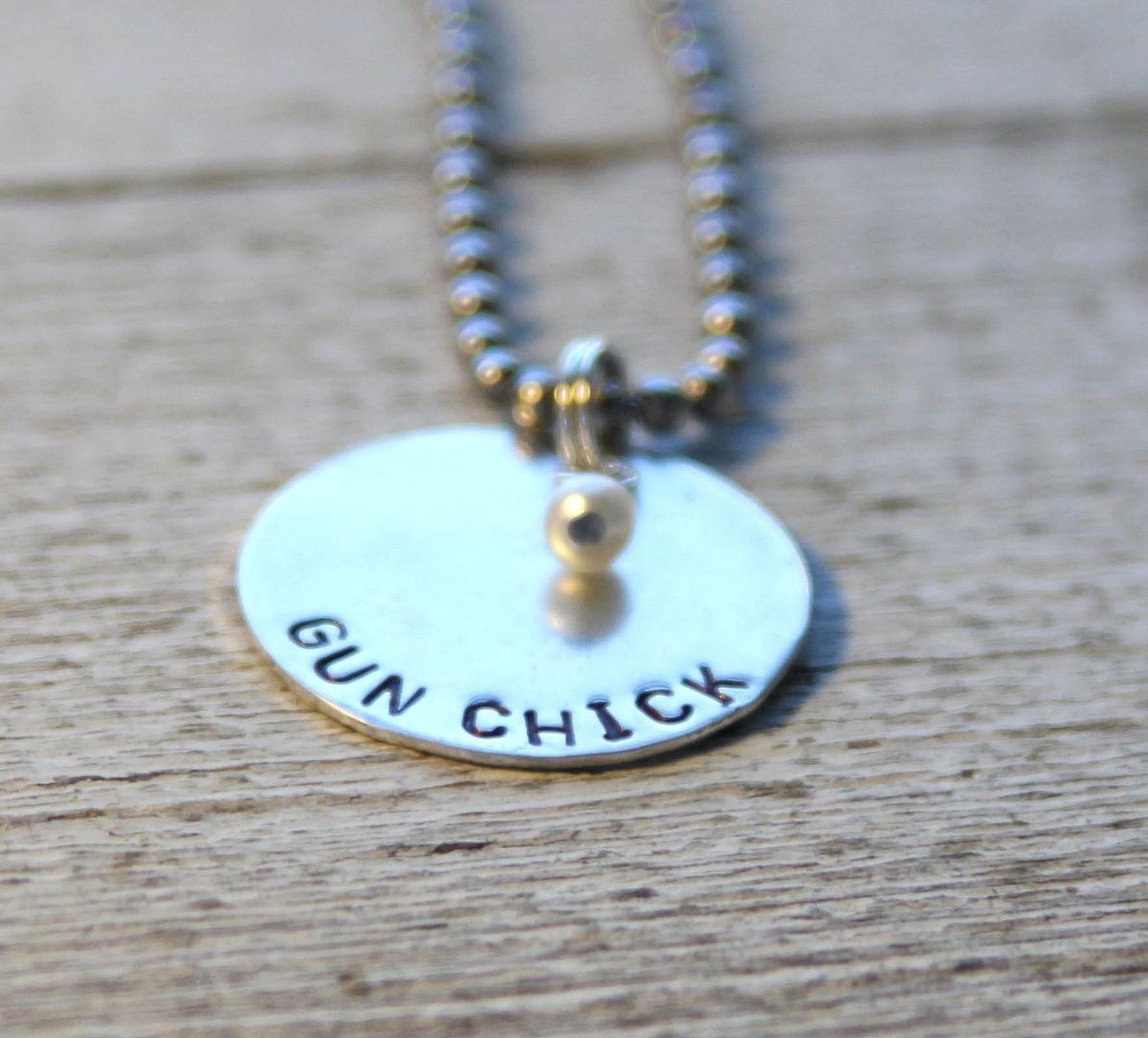 What kind of Chick are you?
Beach chick. Country chick. Blogging chick. Sewing chick. Marathon chick. Photo chick. Flea Market Chick. Happy Chick.
What's your thing?
You tell us and we'll stamp it on your necklace.
(And seriously, how cool is the chick who gets to wear the "Gun Chick" necklace?! She's a competitive shooter. It wasn't an order for Sarah Palin.)
To enter:
1. Leave a comment and tell me one thing that's made you smile today.
2. If you want, tweet, blog, or facebook about it for additional entries. Please leave a seperate comment for each.
3. That's it! Easy peasy, right?
Now let me get out of my funk and start being a Happy Chick again.