This is pure comfort food, in my book.
Potatoes? Check.
Cheese? You bet.
Pork? Yeah, baby.
Perfection.
Please keep in mind that I don't measure anything.
I just eyeball it.
Several people have suggested I write a cookbook, but that just makes me laugh because I don't use measurements.
Whatever.
Just toss it all in. It'll work.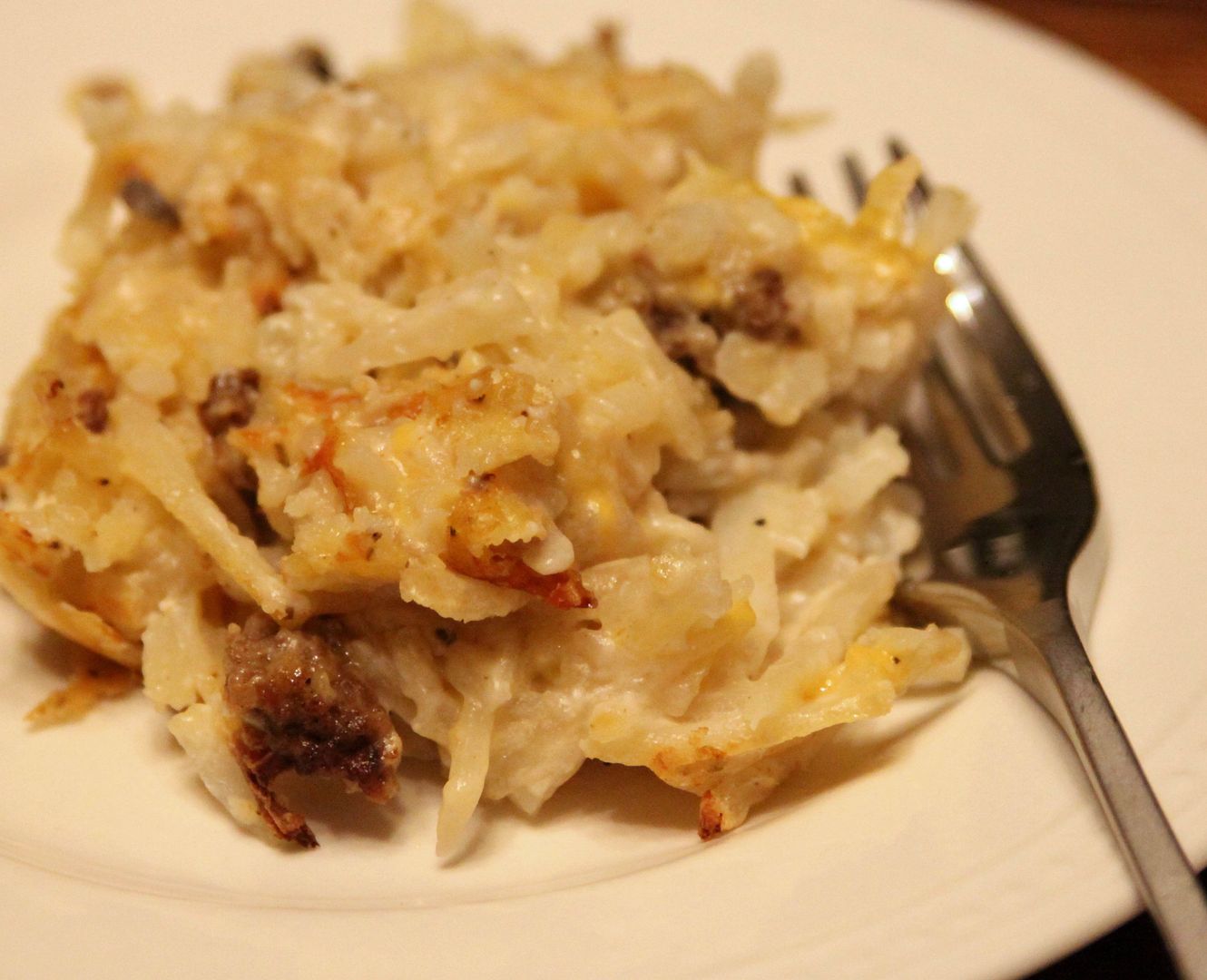 1 can condensed cream soup (mushroom, chicken, potato, etc.)
1 cup (8 oz.) sour cream
dash of garlic
chopped onion, (I use the dehydrated kind)
black pepper
a healthy dose of Lawry's Seasoning Salt
1 package (2 lbs.) frozen hash brown potatoes
2 cups sharp shredded cheddar cheese
1/2 lb. cooked sausage
In a large bowl, combine the soup, sour cream and seasonings. Add potatoes, cooked sausage and cheddar cheese; mix well. Pour into a greased 13x9 baking dish. Bake uncovered at 350 for 55-60 minutes. Yield 12-16 servings.
Now I haven't tried it, but I'd imagine that this casserole would also work well in a slow cooker.
Just mix it up, pop it in and cook it on low for several hours.
Make it, eat it, and then promise yourself you'll start working out more often.
That's what I do, anyway.