at our new house.
I had the wrong lens on my camera so I didn't get any wide angle pictures.
The kitchen is going to be gutted and replaced with new everything.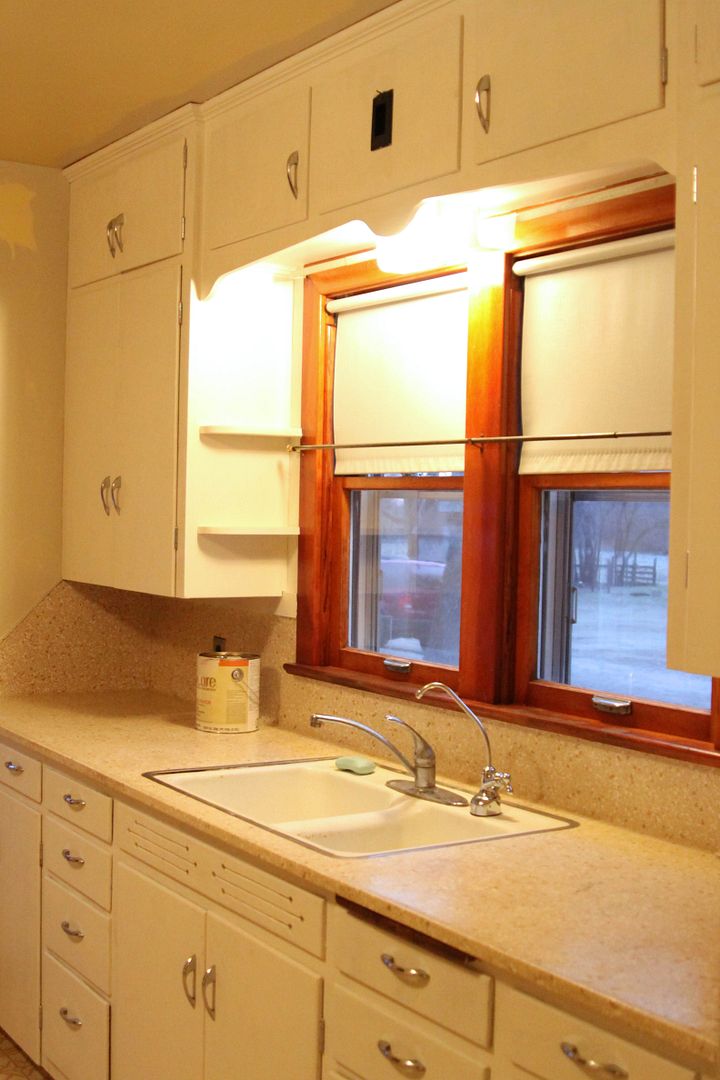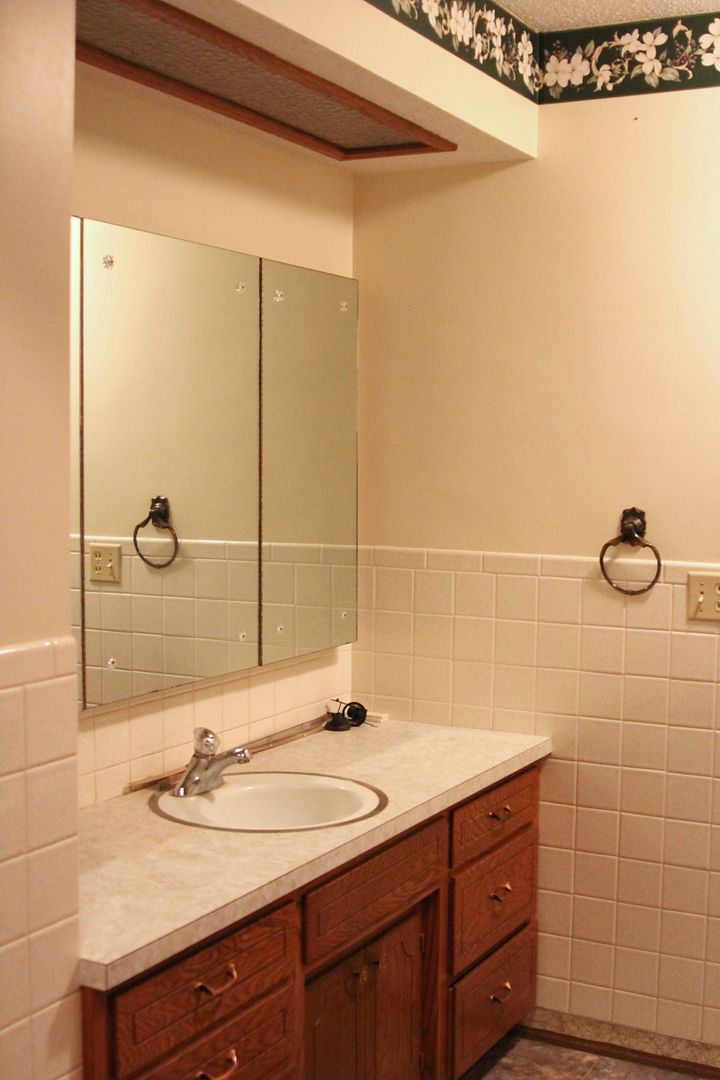 What do you think? Should I keep the wallpaper border? Ha!
I'm not sure I can live with pink roses on the light fixtures and sparkly popcorn ceilings. Ugh.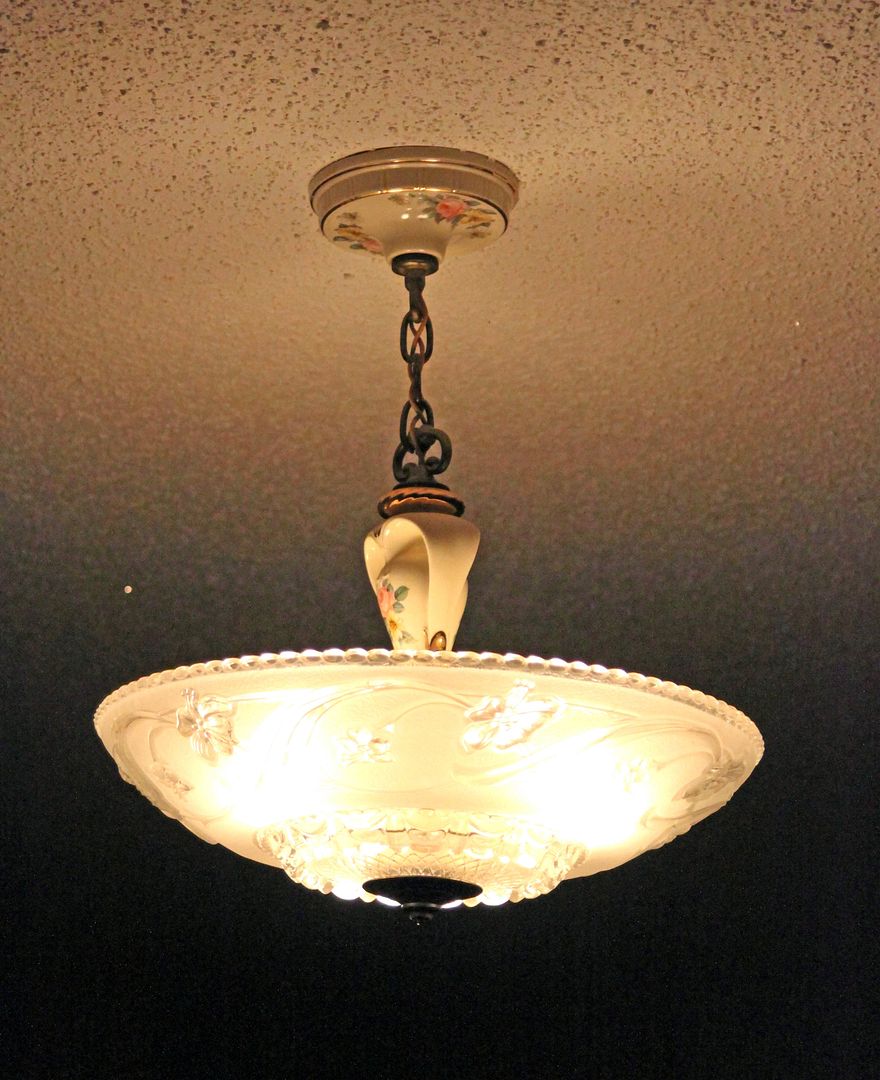 Moving is one of my least favorite things in the world.
I'd rather give birth again with no drugs than pack up and move.
But that isn't an option. So we move.
Anyone have a magic wand they can wave and just make it all be done?
That would be fab!