A while back I came across
this challenge
on Lindsay's blog.
Can you make something beautiful for $5 or less from a dollar store?
Well I pride myself on being thrifty and creative so this was right up my alley!
Off I went to the Dollar Tree.
I came home with these -
a wreath form - $1
3 bath/shower scrubber things - $3
a flower garden stake - $1
I cut the rope handles off the scrubbers.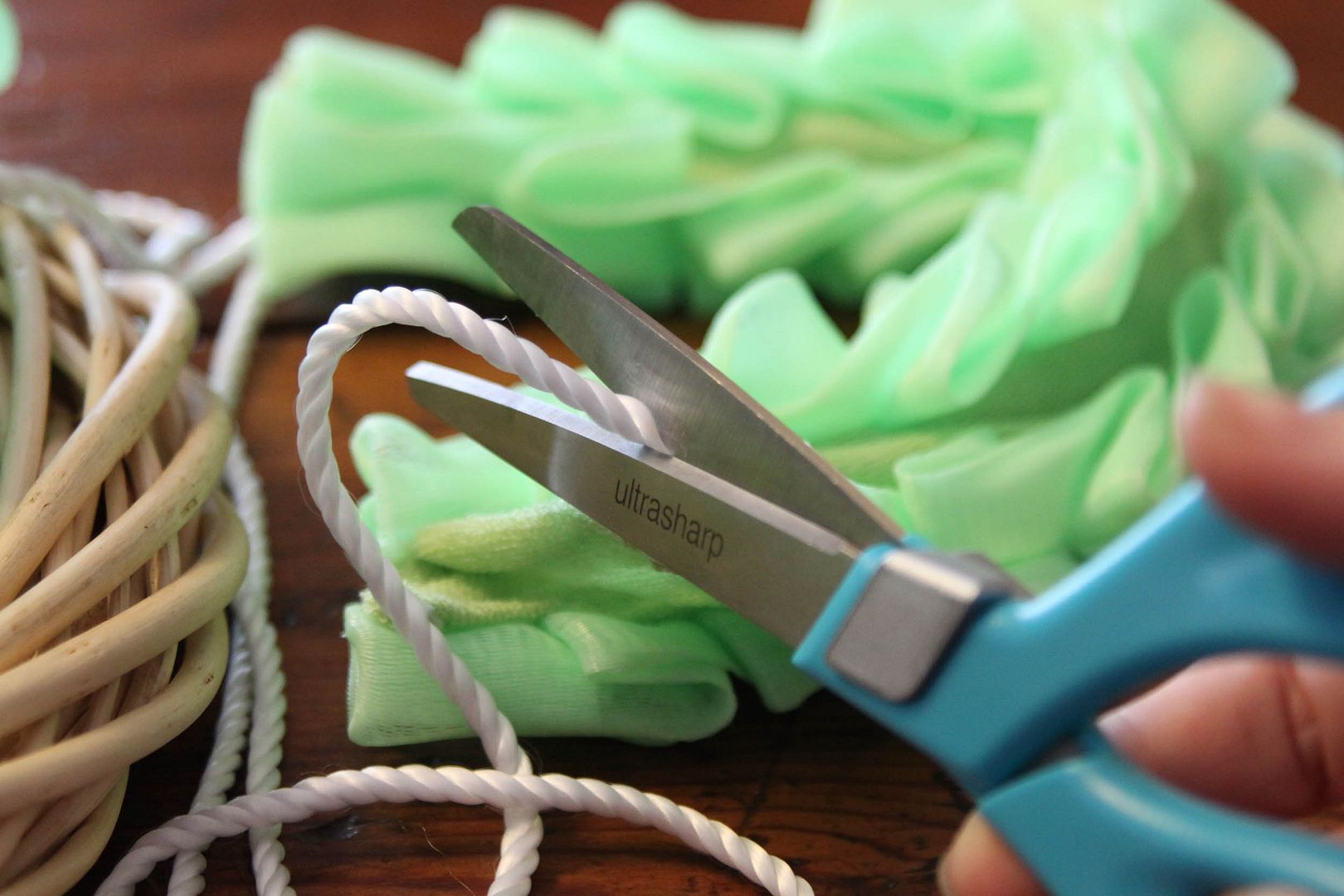 Broke out the trusty hot glue gun.
And just started hot glueing the layers around the wreath.
I made it almost to the end. But didn't have quite enough of the scrubber things to go all the way around the wreath!
So I ended up with a small gap.
I found some ribbon I already had on hand and wrapped that around the gap to fill in the space as well as make the wreath a little more decorative.
A piece of the rope I cut off was hot glued onto the back to make a hanging loop.
I cut the long stem off the garden stake with heavy shears.
Then just hot glued the flower part to the wreath.
It has a pretty green marble in the center.
The end result: Ruffly girly Spring goodness, that you'd never guess started with back scrubbers!
It's a yummy apple green, which happens to be my favorite color.
Bows. Ruffles. Flowers. Oh yeah, baby.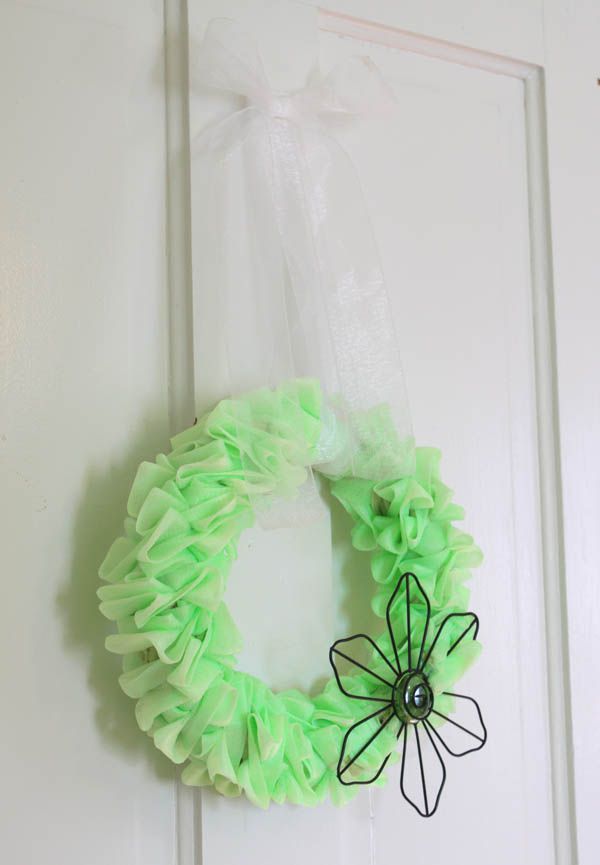 What do you think?