Okay, she has a name. It's Gretchen.
But I like Lil' G.
I got to shoot 5 month photos of her recently.
It's my favorite age for babies. That 5,6,7 month range.
(they always show up a bit pixelated on the blog, but not in full size.)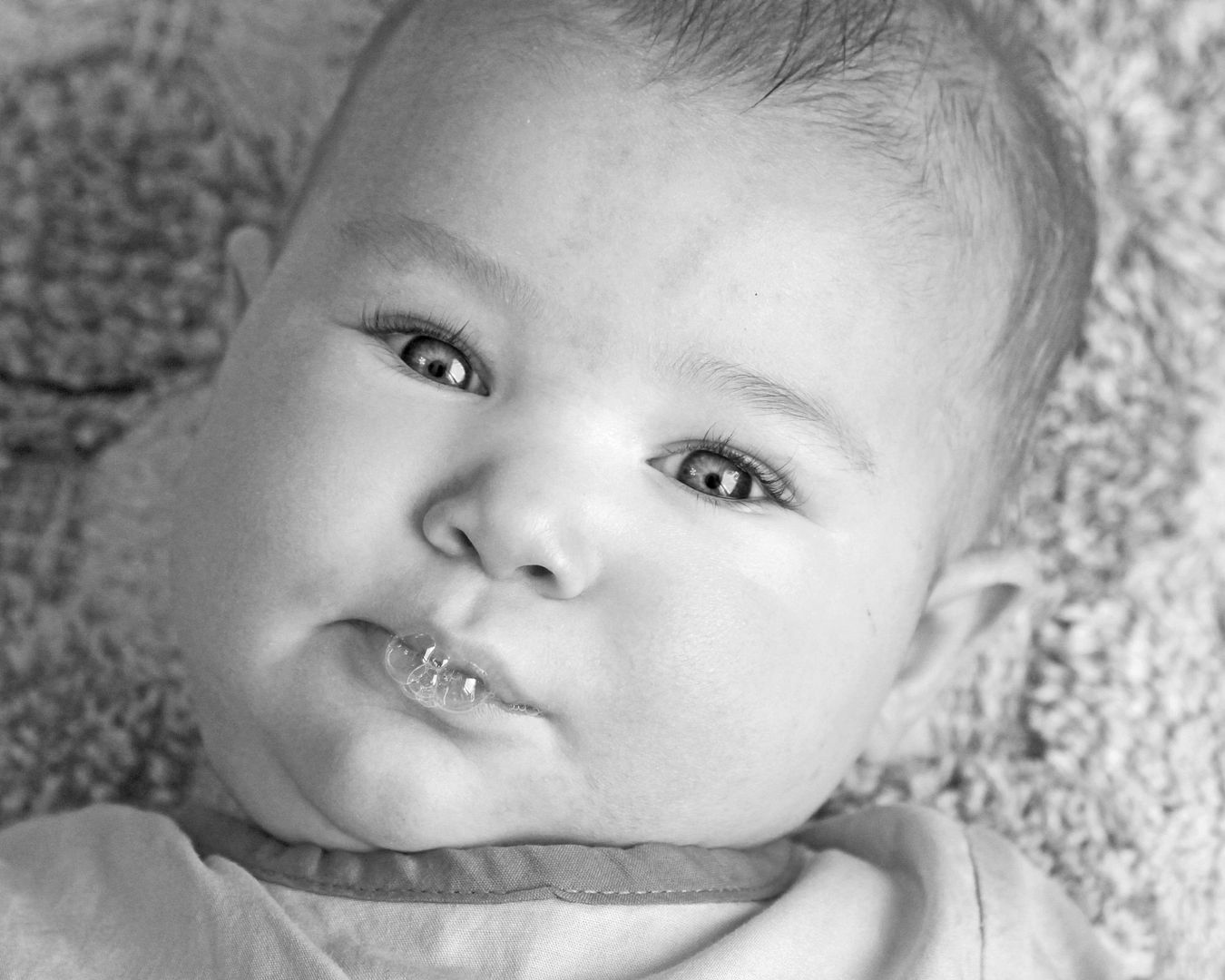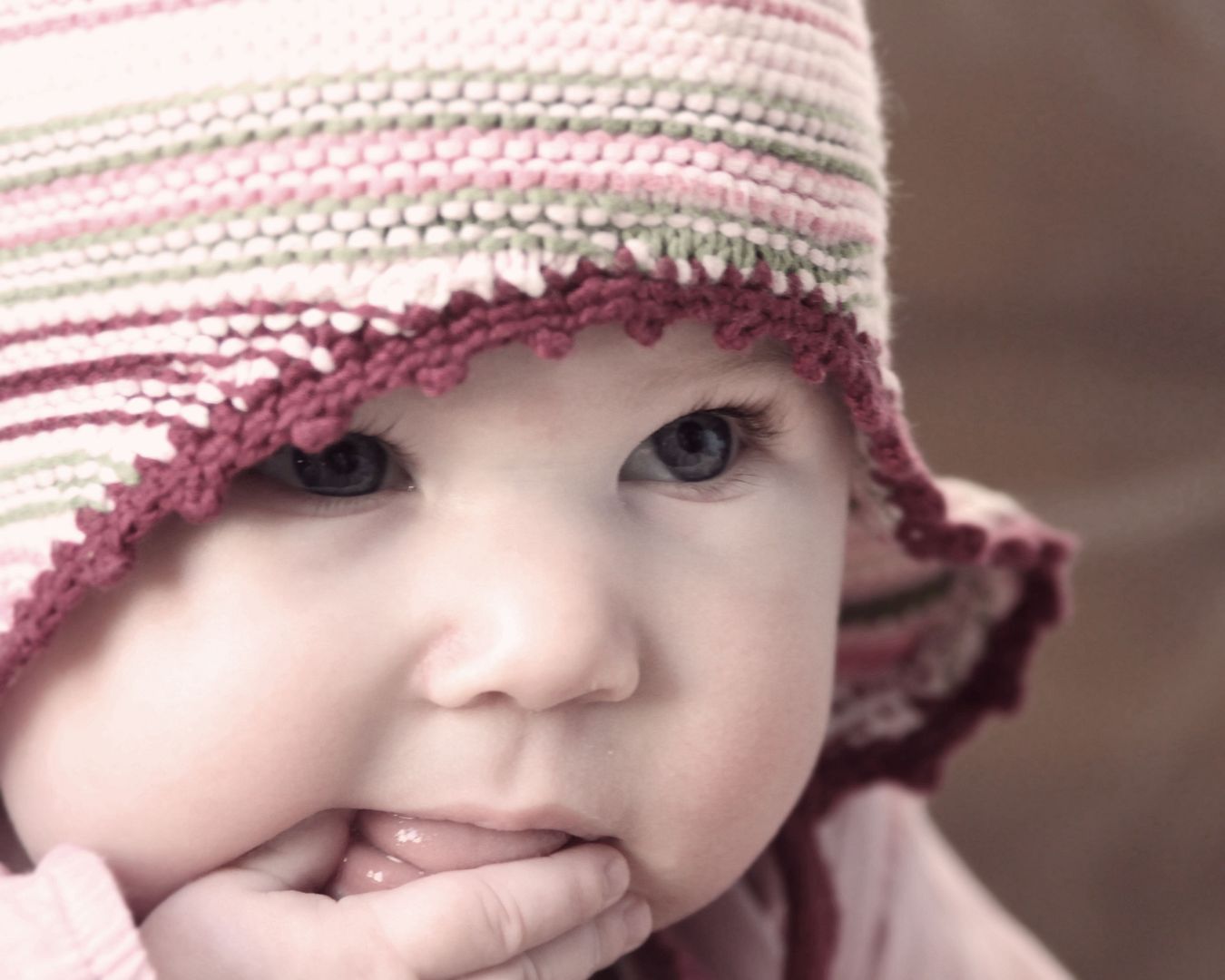 They make funny faces at this age. Love that!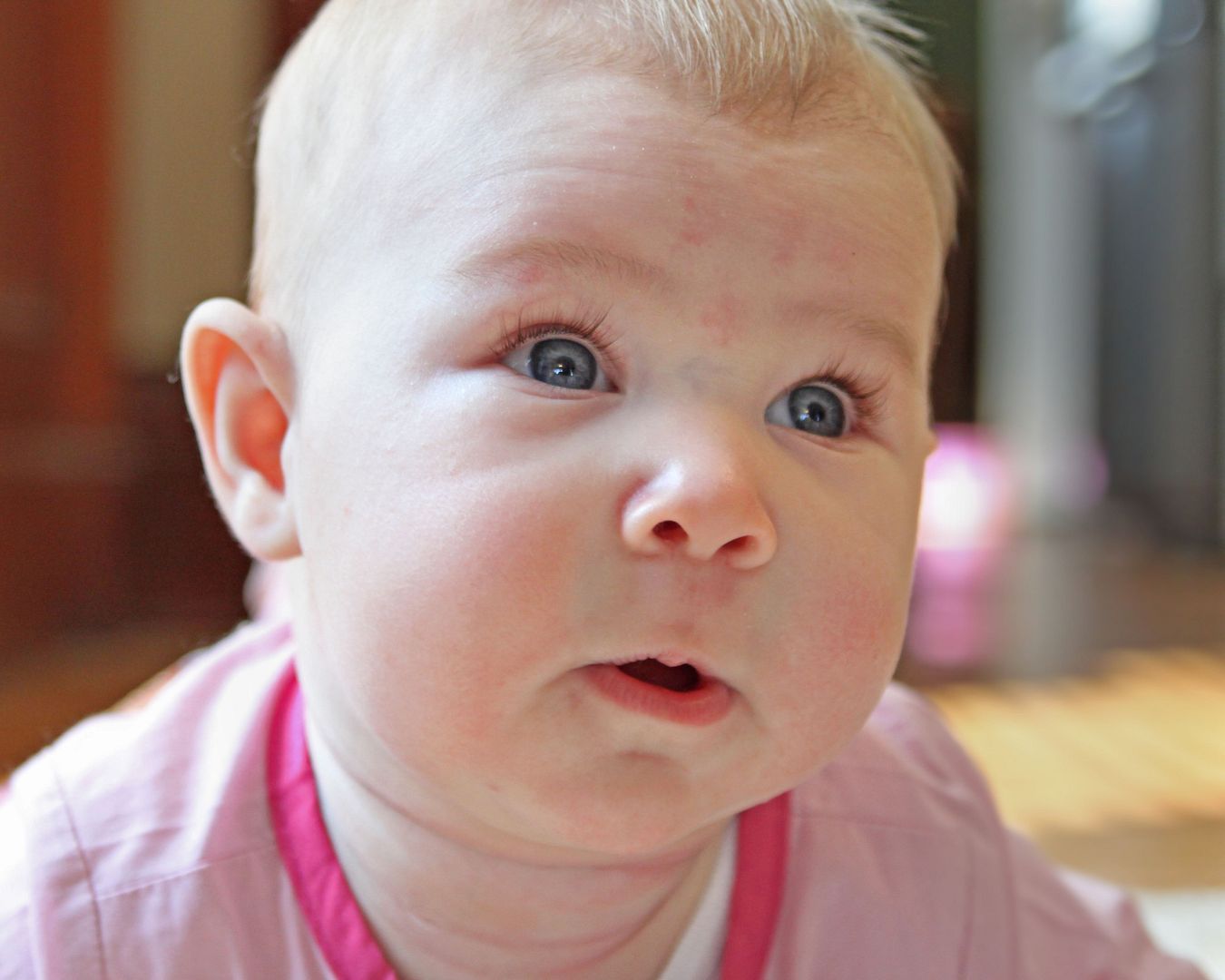 She showed me that a girl can never have too many chins. I like that rule.
And she did her best Gerber Baby pose for me.
Isn't she yummy? Thank you Amy for letting me spend time with you girls!
If you're in the Central Kansas or Southwest Missouri area and would like photos, just email me for details.