Are you ready for a huge dose of
brown
?
Snoring boring beige?
If not, look away now.
You've been warned.
This is our living room and dining room.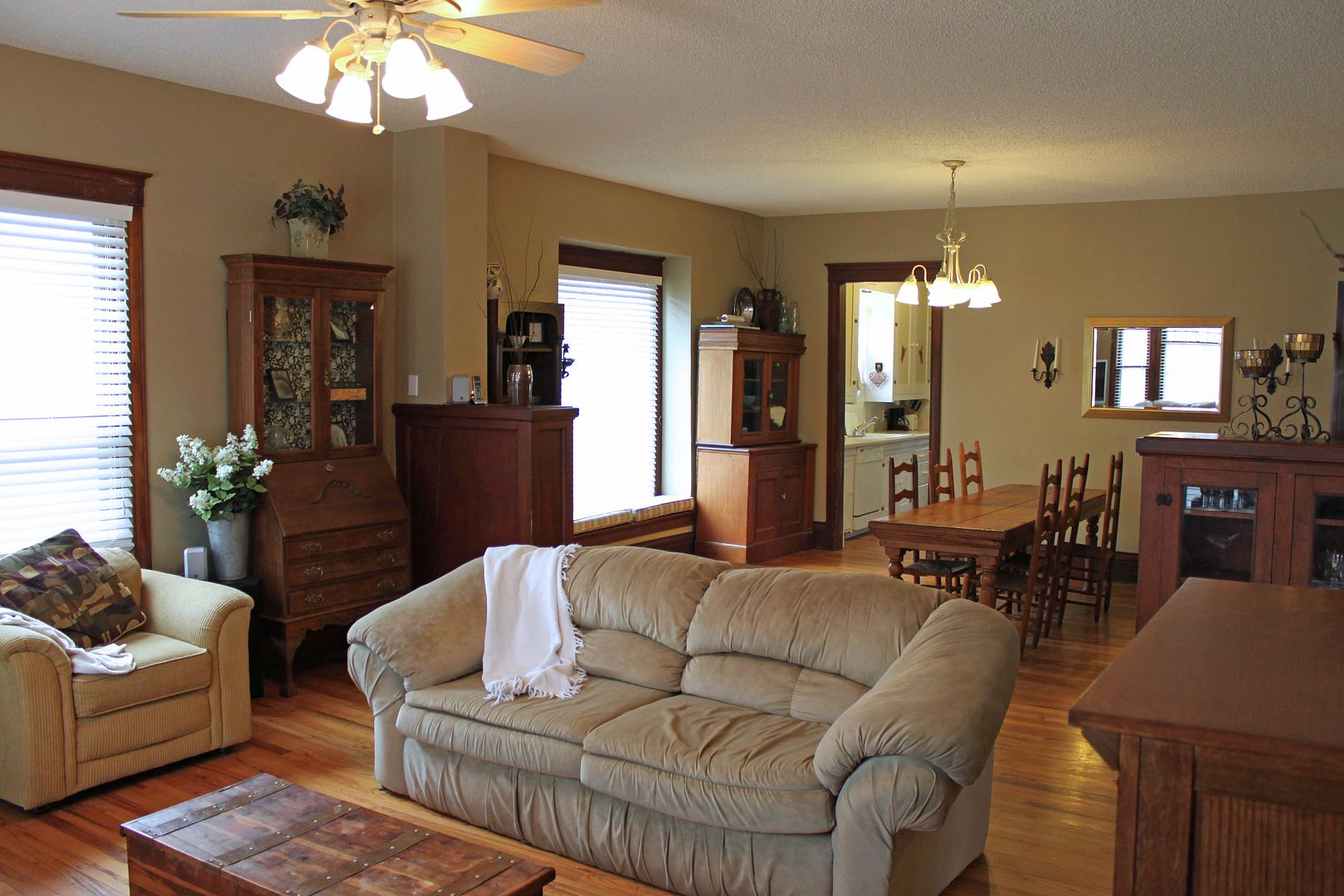 I have to say that normally it's not quite this drab.
I use lots of neutrals, but change out the accessories frequently.
But right now the house is up for sale so I've paired down everything to be as neutral as possible.
But the point of this isn't to overwhelm you with
brownness
.
See that mirror on the far wall? It has sconces on either side of it.
The doorway to the left is the kitchen.
A few months ago The Man and I were looking for a way to expand our kitchen.
As we were looking and discussing and exploring, we realized that there was a space behind that mirror.
A random space that's been walled in.
On the other side of the wall are stairs that lead to the basement.
From the stairs you can see that it used to be a room or closet or cubby or
something
!
Why would someone close up a space in a house?
What's in that space?
The Man was sure it was gold bars.
I was convinced it was bodies.
I mentioned it on twitter and facebook and the responses exploded!
I had no idea people would be so curious.
That was several months ago and I still get at least one comment or email a day asking about our hidden room.
But guess what?
Since we
bought the farm
, we don't need to expand our kitchen anymore.
And we're never going to open the hidden room.
You'll just have to live in suspense!
By the way, our house was built in 1926.
What do you think is in there?
Jimmy Hoffa?
p.s. This is not an April Fool's joke! It's for real.