That's what The Baby calls these.
These would be adorable for a rainbow party.
Or a casual wedding!
Or a last minute treat for your kid's class.
Or a Wizard of Oz party.
Or a "Welcome to Kansas" party.
Or a "I'm sorry you fell and skinned up your knee, let's make it all better" treat.
Or a slumber party with a bunch of squealing girls.
Or just a happy day celebration.
1 stick butter
1 bag marshmallows
4 cups crisp rice cereal
2 cups fruity pebbles cereal
frosting
sprinkles
Melt the butter and marshmallows over low heat. When it's thoroughly melted and combined, remove from heat and mix in the cereal.
Press firmly into cupcake tins. When cool, frost and top with sprinkles.
(We put ours in the freezer to speed them up.)
It takes only 5 minutes and will make the people who eat these
verrrry
happy!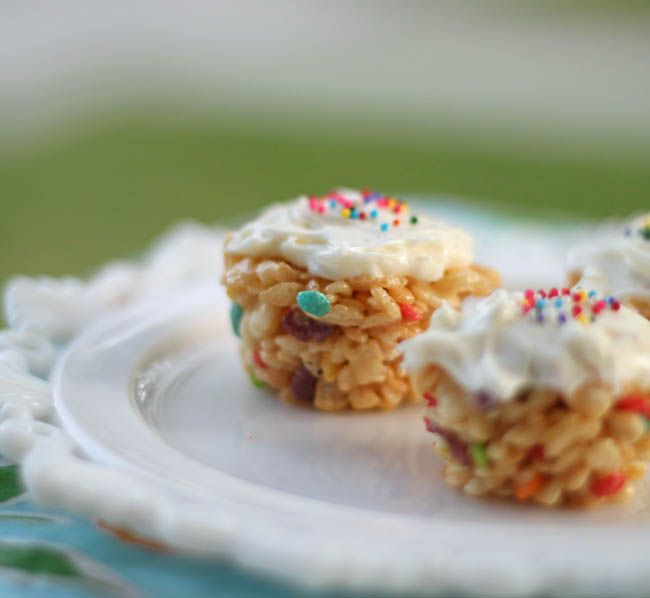 Click here
to see what other people are creating!