Yesterday was crazy.
We went to early service which is always a bad decision.
Late service is the only way to go, for our family.
Coffee.
Church.
Easter.
Clothes.
Egg hunt.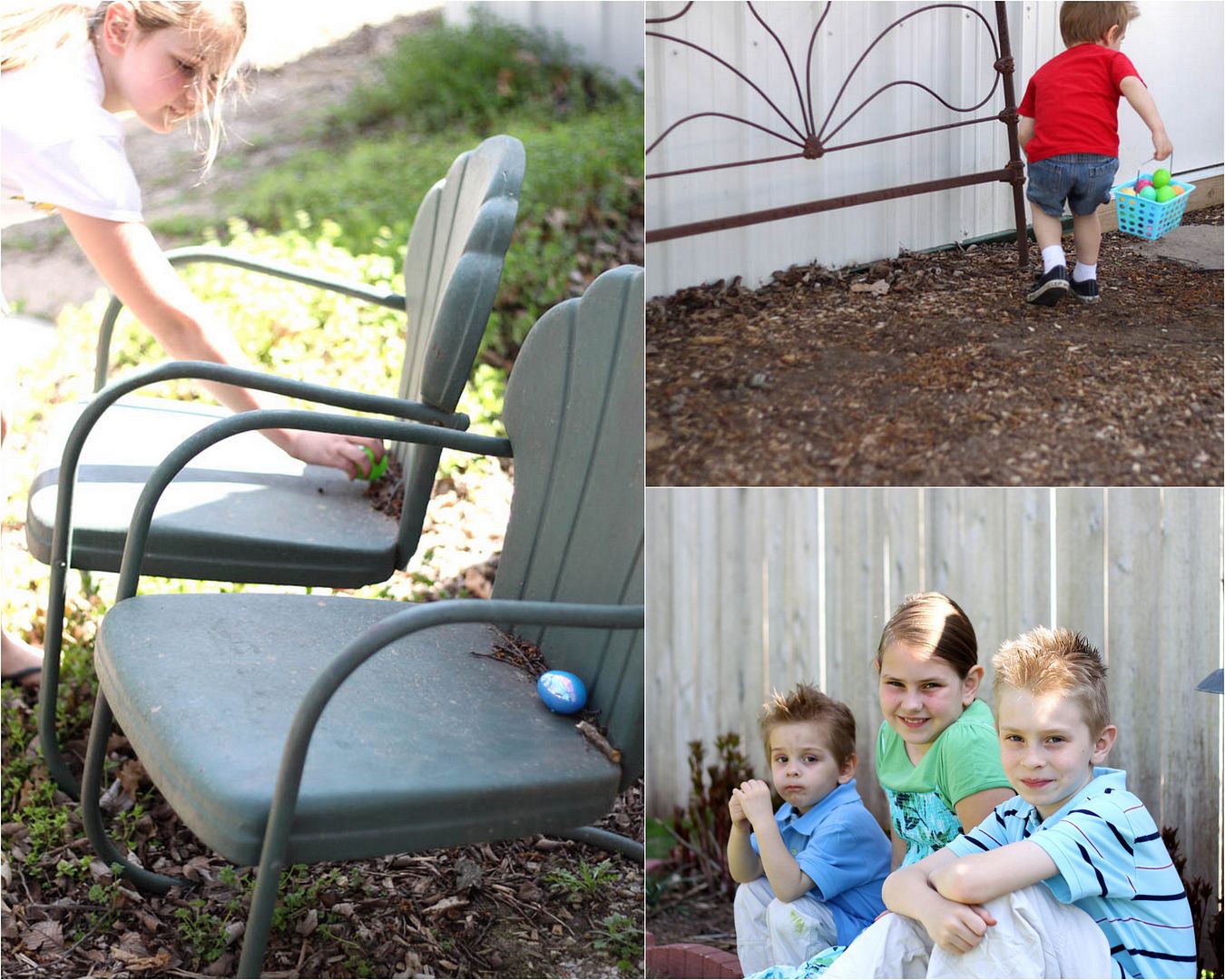 Ridiculous amounts of candy.
Cousins.
Me scolding a 13 yr old relative in front of her parents. (awkward!)
But I'm tired of her bullying my kids.
Badger killer. (well, he shot it anyway. Then the badger ran down into his hole. If it starts stinking, we'll know he's dead I suppose.)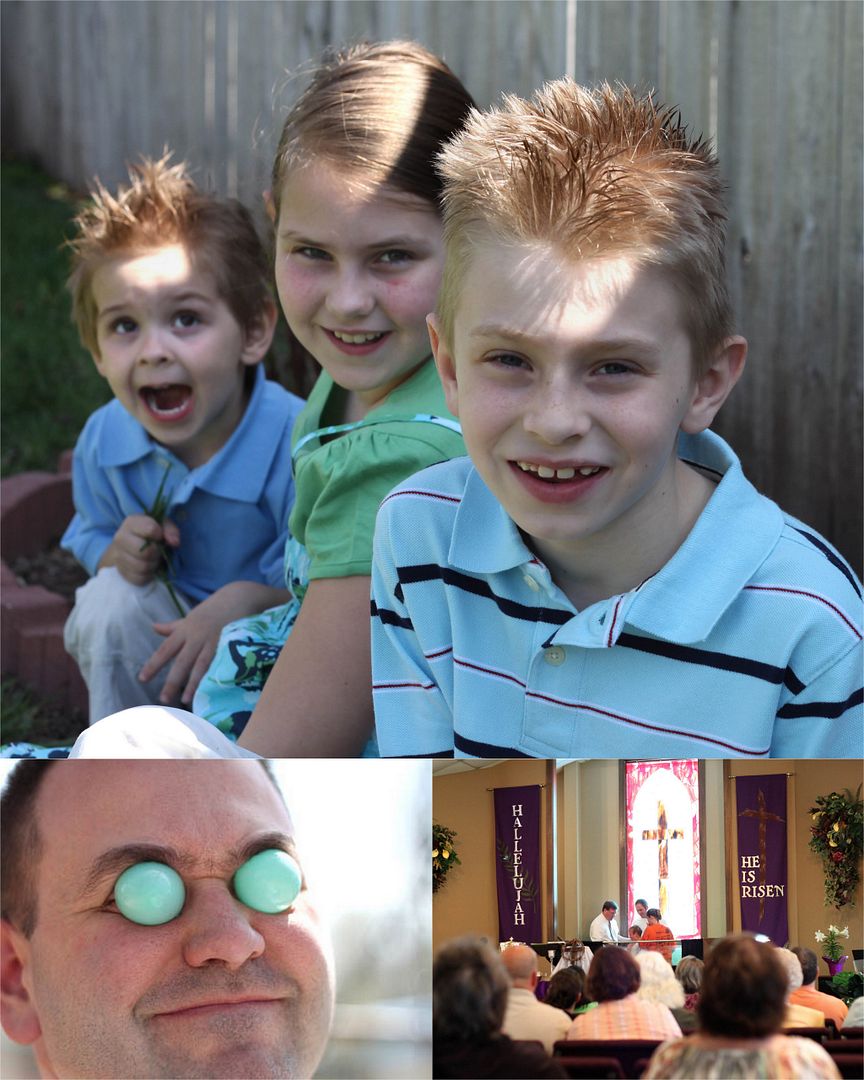 Nearly ran out of gas on the way home.
Stopped at a station and found out there were large amounts of rocks and grass in our gas tank.
In. Our. Tank.
Bad Baby strikes again.
"Did you put rocks in the car?!"
"Yep."
"How did you get the gas cap off?!"
"Turned it."
Grumpy husband.
Hormonal crying Beki.
Bad Baby starts running a fever.
Which is probably a good thing because I couldn't be too mad at a sick kid.
Two big kids sensed the tension and knew to just stay hidden away, playing Webkinz.
Unusuable car now.
We'll take it to the shop when we get time.
It was a crazy day and I was so thankful when it ended.
Today's Monday, but I'll take a Monday anytime over that kind of Sunday.