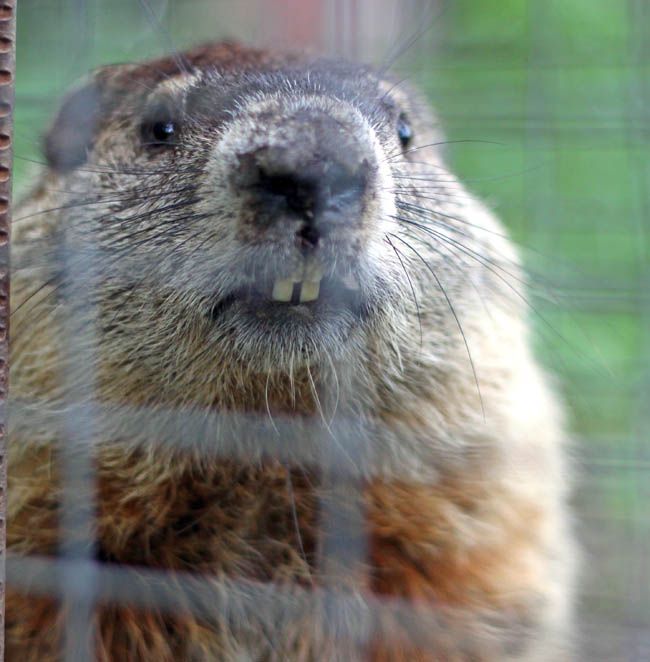 Sorry about that.
Okay, not really.
We caught the badger.
The Man and I wanted to kill it and be done with it.
But family members were softer hearted than us and insisted that we just relocate him.
So they took him in the trap on a very long drive and let him go.
Then they hugged trees.
Okay, not really.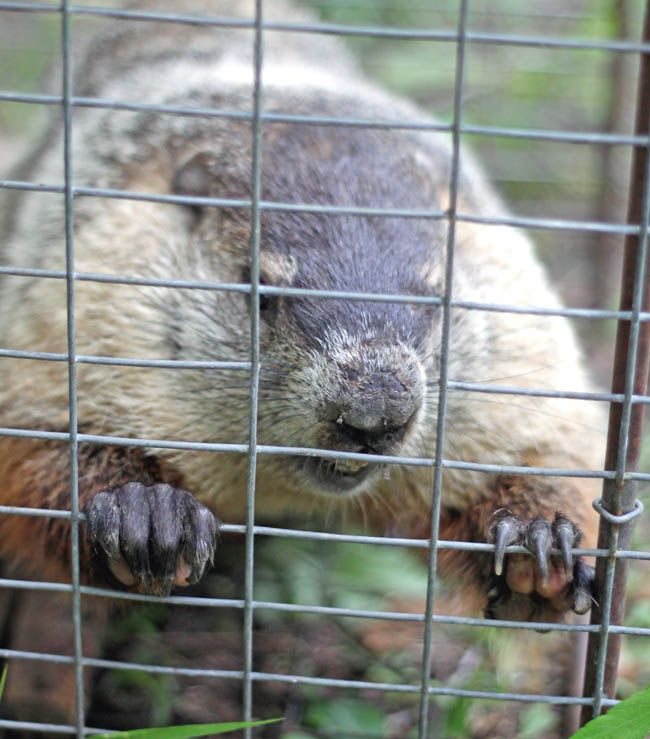 Ugly little bugger, huh?
Yesterday I was at the farm while our new countertops were being installed and The Baby came running in telling me there was an animal in the trap.
I went to look and guess what... It was another badger.
A suicidal one.
He was dead.
How the heck does a badger die in a cage all by himself?
I've no idea, but he did.
So The Man buried it.
And the kids sang a hymn.
And The Girl laid a flower on it's grave.
For real.
Hilarious.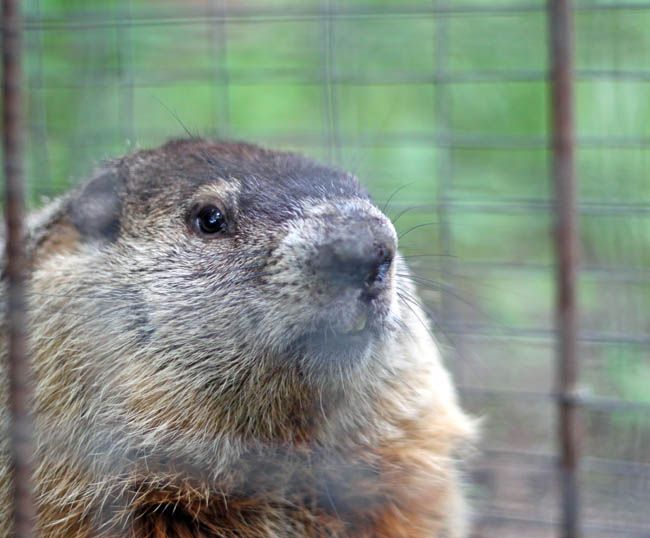 So yeah... this whole farm living thing is setting in hard and fast!
The thing I'm most looking forward to is decorating the new farmhouse.
Will you do me a favor?
Will you go to my friend
Sarah's blog
and leave a comment that just says "Badger"?
Pretty please? I'll love you forever.
We have a running badger joke and I know it won't take her long to figure out where you're all coming from.
Plus her blog is stinking awesome and you'll be hooked from now on.
I promise to stop posting pictures of rodents soon.
Okay, not really.
-----------
Update: I was wrong!!
Donna correctly pointed out in the comments that this is a woodchuck, not a badger.
We actually debated it, as a family, when we first caught him in the cage.
Some family members insisted it was a badger.
Others thought it wasn't, but didn't know what it was.
Thank you Donna for clearing up the mystery for us!!
There's still talk of badger sightings on our property (from people more knowledgeable than our non-farm family...) So we immediately assumed that this was him.
Now we know!
And we'll be on the lookout for the real deal.
You guys, he was HUGE! Websites say groundhogs are up to 14 lbs. or so and this puppy was way bigger than that! And the second one (the dead one) was even bigger. ?? Weird.
p.s.
No, I didn't edit out the bar in front of his face.
He had it in his mouth, trying to chew through!
He'd stand up on his back legs, grab ahold of the cage like that and shake it back and forth.