This week has been crazy stressful.
I'm quite sure I haven't been as graceful or kind as I should have.
So I decided to do something nice.
My peonies are just starting to bloom.
They're my favorite flower. That's the same thing I say when my tulips bloom.
And my daffodils.
And my daisies.
I love that they're hot pink.
I'm not a fan of soft baby pink. I am a big fan of saying, "I'm not a fan of..."
I catch myself saying that all the time.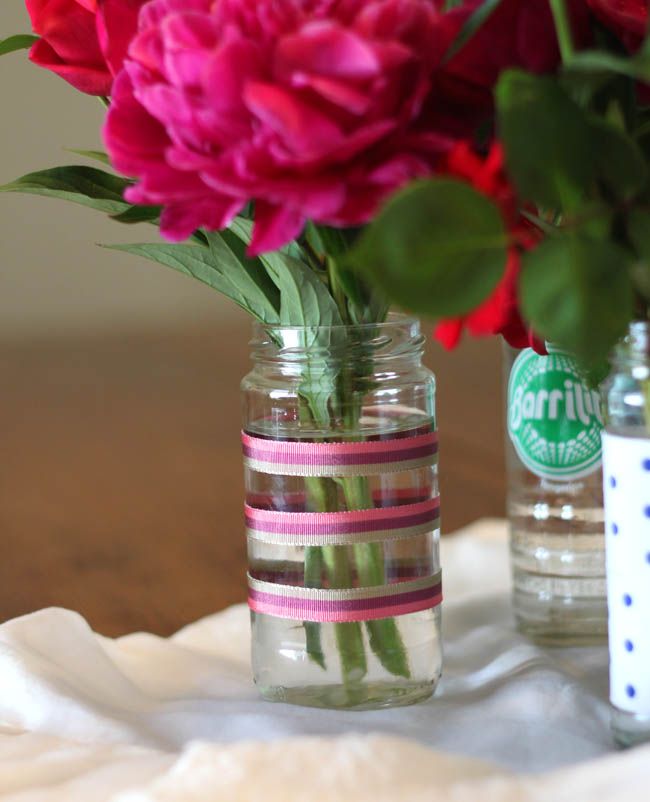 A few recycled jars. A bit of ribbon. A dab or two of hot glue.
20 minutes.
And hopefully it'll make the recipients very happy.
I'm dropping them off to surprise a few friends today.
My roses started blooming too, so I grabbed a few of those and popped them in.
Who says red and pink can't go together?
Not me.
It's kind of amazing what flowers and friends can do to refresh your spirit, huh?
I feel better already.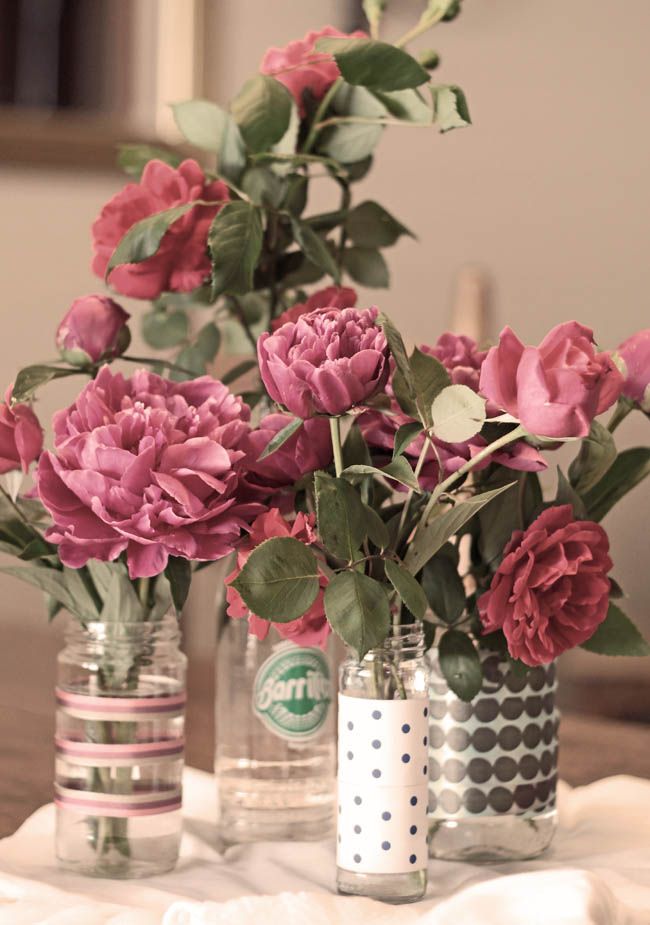 p.s. Do you know the trick to keeping cut peonies indoors? Right after you cut them, swish them around in a big bowl (or sink) of ice water. It will kill all the ants the love to crawl on the flowers. The ants will float to the top, and your flowers can be kept in a vase without the little critters everywhere!
------
We love our sponsors!