I can't sew.
There, I said it out loud. For all 12 of my readers to see.
I. Can't. Sew.
I probably could if I really tried, but I'm too impatient to learn.
So any projects with "no sew" in the title are perfect for me.
This idea popped into my little brain recently.
Get a pillow that looks like this.
Old and ratty.
Or you could buy some at a thrift store.
Or even ugly ones on clearance at the walmarts.
Pair that pillow with some hot glue and a vinyl tablecloth.
Ohhh, you see where this is going, don't you?
You catch on fast!
My vinyl tablecloth was from the walmarts, leftover from last summer's clearance.
I think it was $1.50.
Place your tablecloth, pretty side down.
Put the pillow on top of the fuzzy side and trace about an inch or two around the outside of it with a pen or marker.
You want to give yourself room to pinch the sides together, so check how poofy your pillow is.
Cut along your pen lines.
Then do another one.
Put your pillow in the middle and hot glue the fuzzy sides together!
Ta-Dah!
A splash of color on your porch swing that you swore you'd paint, and even bought paint for, but never got around to it and now you're moving.
Waterproof. Cute. Colorful. Comfy. Cheap. And darn easy!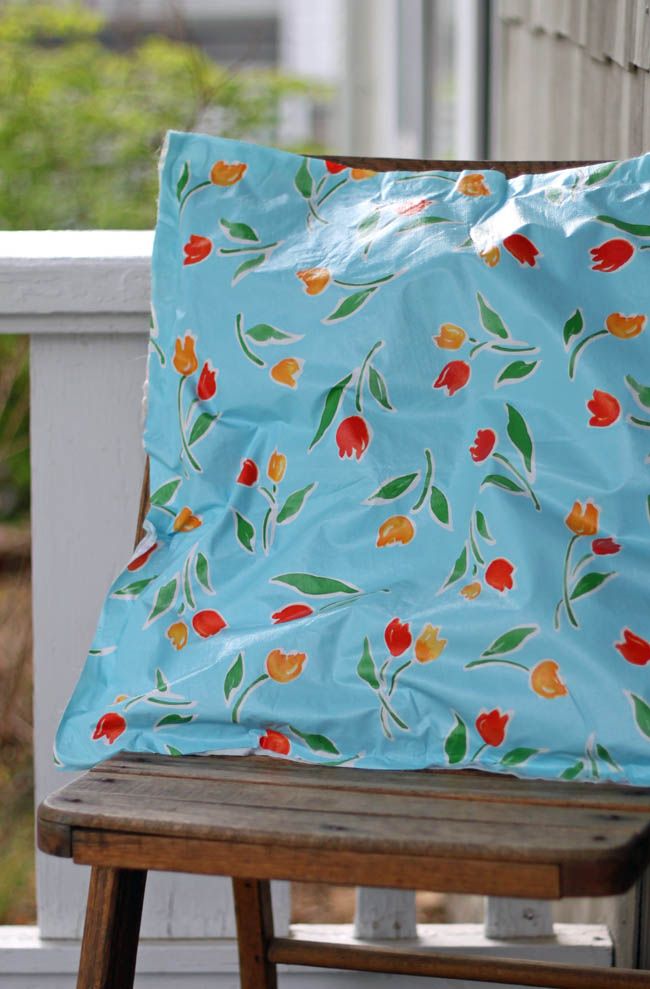 This is linked up with
Works For Me Wednesday
.
------
We love our sponsors!