1. Bad Baby, countertop shopping.
2. Bad Baby peeing on a tree.
3. Love.
4. Cardinal nest just outside my kitchen window.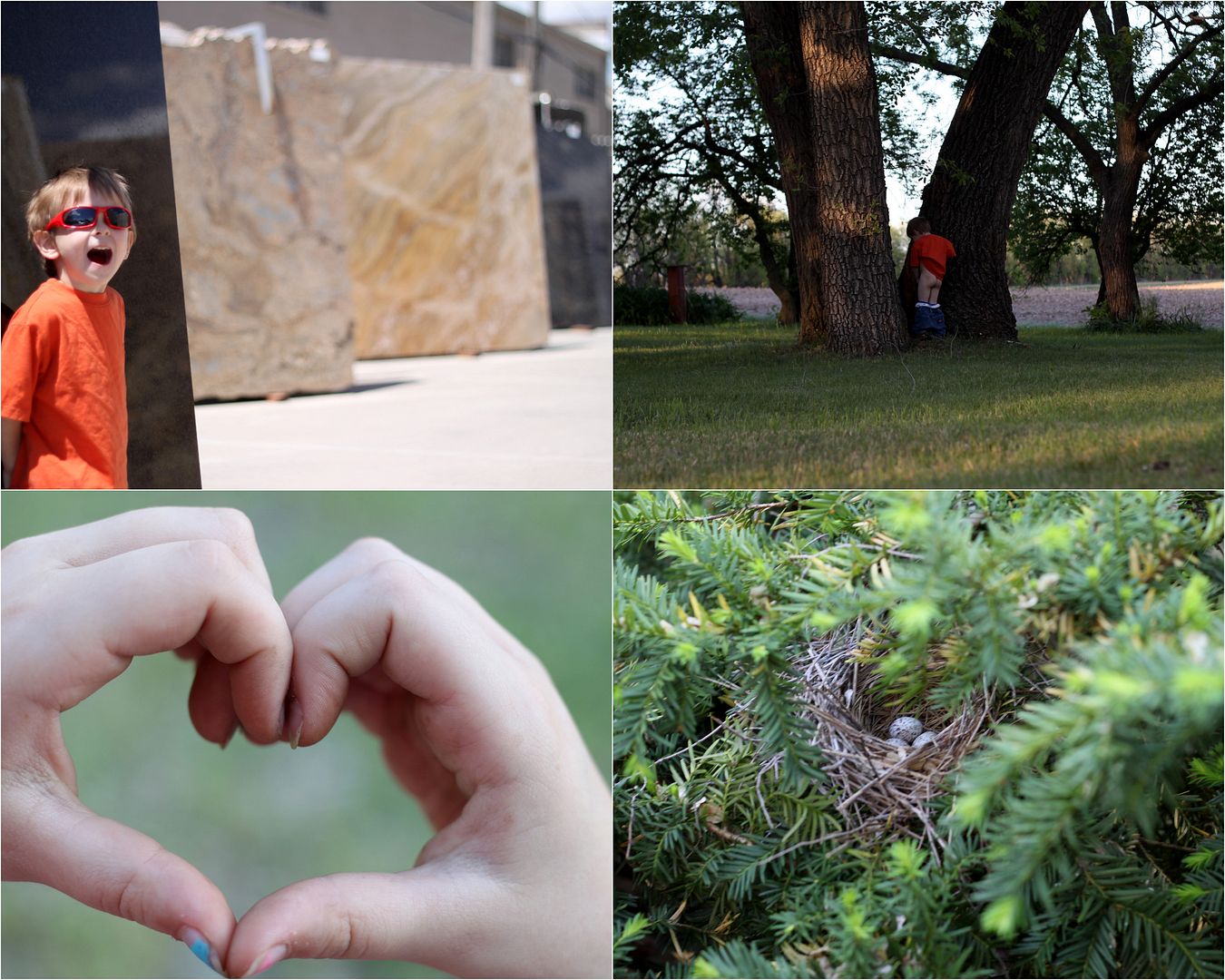 1. Iris.
2. The Boy swinging on the clothesline.
3. Sun flare.
4. Bad Baby blowing up a balloon.
1. The Girl, solo at 4th grade program.
2. Bad Baby and The Man.
3. The Girl, proud of her accomplishment.
4. Hot Pink Peony.
What would you do if I weren't here to explain these things?!
*Whew* Let's not think about that.
Let's just be grateful that I'm here for you.
You're welcome.
------
We love our sponsors!