~ We had a wedding shower recently.
Her wedding colors are yellow and turquoise.
We made cake pops, dipped in turquoise and yellow sugar.
I got yellow fabric from a clearance bin for table runners.
I used pewter mugs that belonged to the bride's grandmother years ago.
And picked yellow wild flowers from the side of the road.
Combined them with mason jars filled with kitchen utensils, little mirrors with turquoise tealights.
Lovely, simple, and sweet!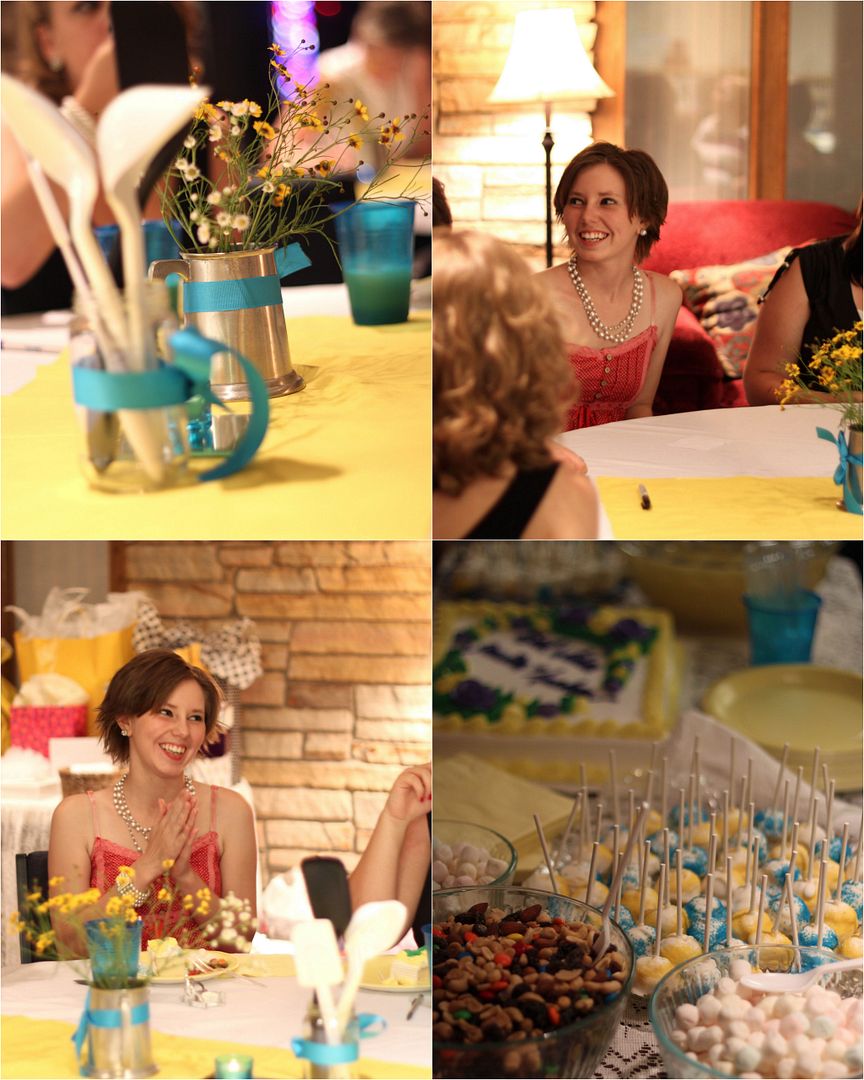 ~ We have a splash park here in town that we go to every summer.
Hot day. Cold water. Tired kids. Happy mommy.
~ Every Wednesday we have a playdate at Badger Creek.
People come from far and wide. Okay, just from about 45 minutes away, but still...
We do an activity of some sort.
This week it was making 4th of July tees.
The kids all got to paint their own.
We hung them on the clothesline to dry.
Had a picnic in the shade.
Explored the farm a little. Checked to see if we could find any critters.
Laughed a lot. Played in the water.
Forgot to serve the popsicles we made.
Made new friends.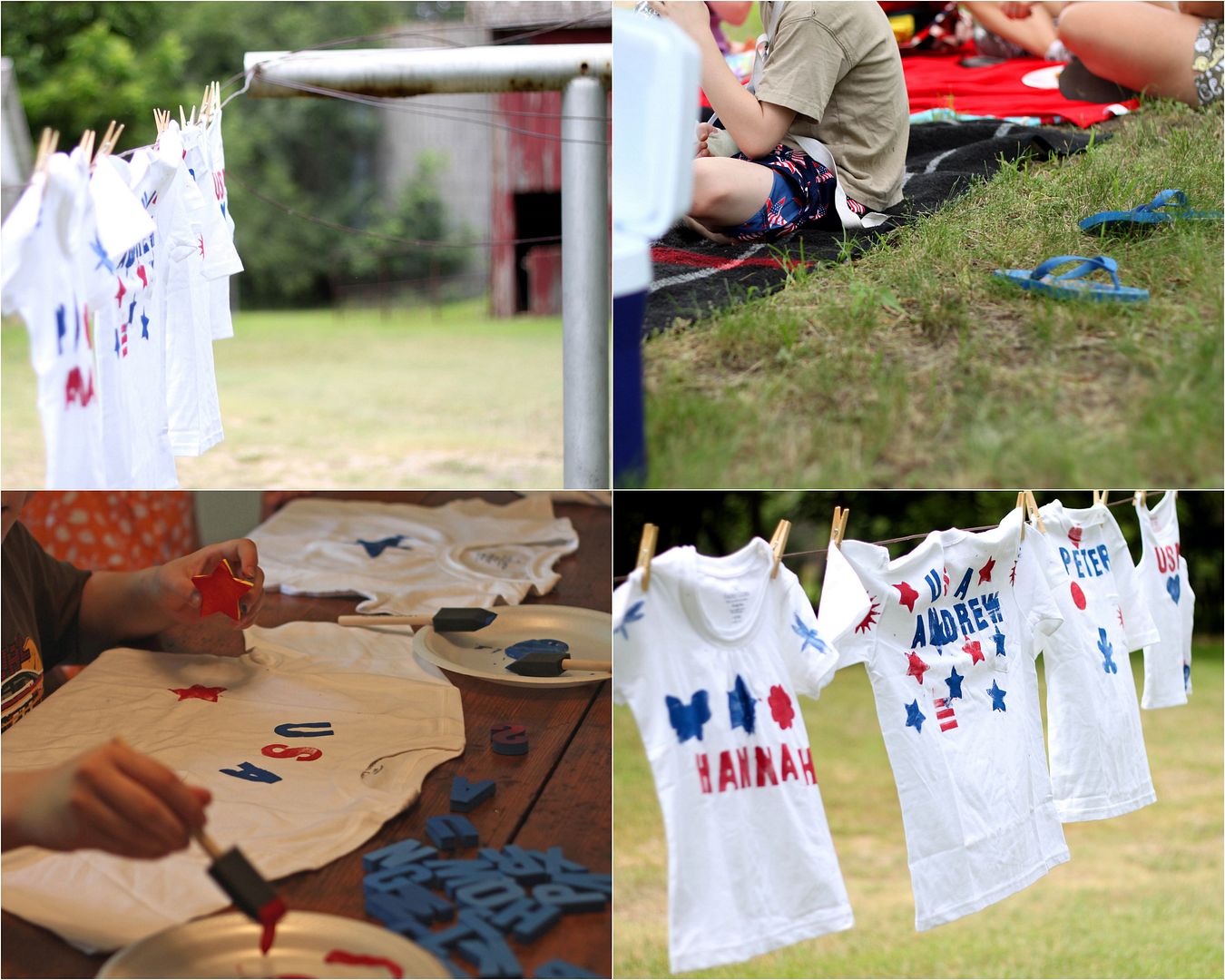 And that, boys and girls, is 12 photos from our week.
Come see what others are
Inspired By
this week!
------
We love our sponsors!